Crochet Basics: Herringbone Half Double Stitch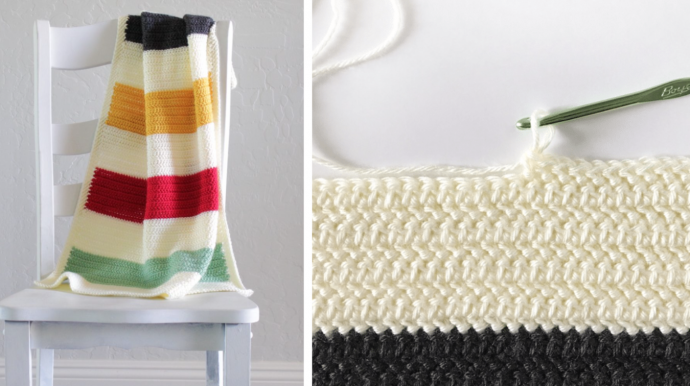 Crochet is an art form, a passion, a therapy, whatever you want to call it, to me it is the most fun you can have with yarn. So, let's continue to create yarn magic, one stitch at a time! Today's stitch is Herringbone Half Double crochet stitch. It almost feels knitted, but it really is crochet! Well, what I love best about this stitch is that it is really a very simple variation of the normal half double crochet stitch. There are 2 keys to success here. First, is that simple variation. And second is that it must worked back and forth in rows. The variation makes the stitches lean slightly one direction. And the back and forth alternates the leaning. Those two components give the Herringbone Half Double Crochet it's unique look.
What I love most about the amazing hhdc stitch is that it gives the appearance of slanted lines with a really, really simple switch of a step in a normal hdc stitch. I absolutely love watching that beautiful pattern emerge and that little bit of hassle is totally work the finished look!
Instructions:
Step 1. To start, wrap yarn over hook and insert in the next stitch, just as you would if making a normal half double crochet.
Step 2. Then, yarn over and pull yarn through both the stitch and the 1st loop on your hook (see below). This is the part that makes the herringbone half double crochet different than a regular half double crochet.
Step 3. To finish the stitch, simply yarn over and…
Step 4. Pull through the 2 stitches on the hook.
And the herringbone half double crochet (aka. Herringbone hdc) is complete!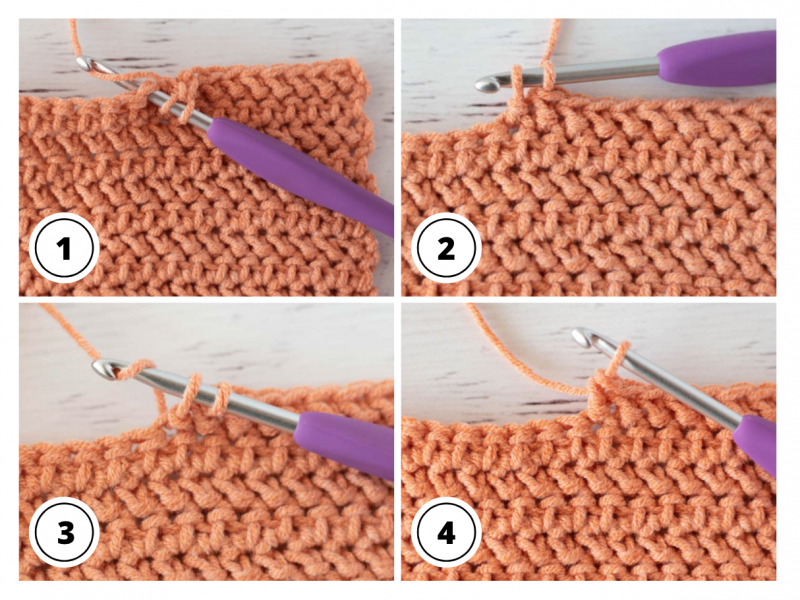 Pattern:
For this stitch, there is no set "multiple" so chain as much as you'd like.
Ch 22 or as long as you'd like
R1: work a hhdc in the 3rd ch from the hook. Work a hhdc in each ch across.
R2: ch 2 and turn. (Note, the chain does NOT count as a stitch). hhdc in each stitch across row.
Repeat row 2 for the pattern.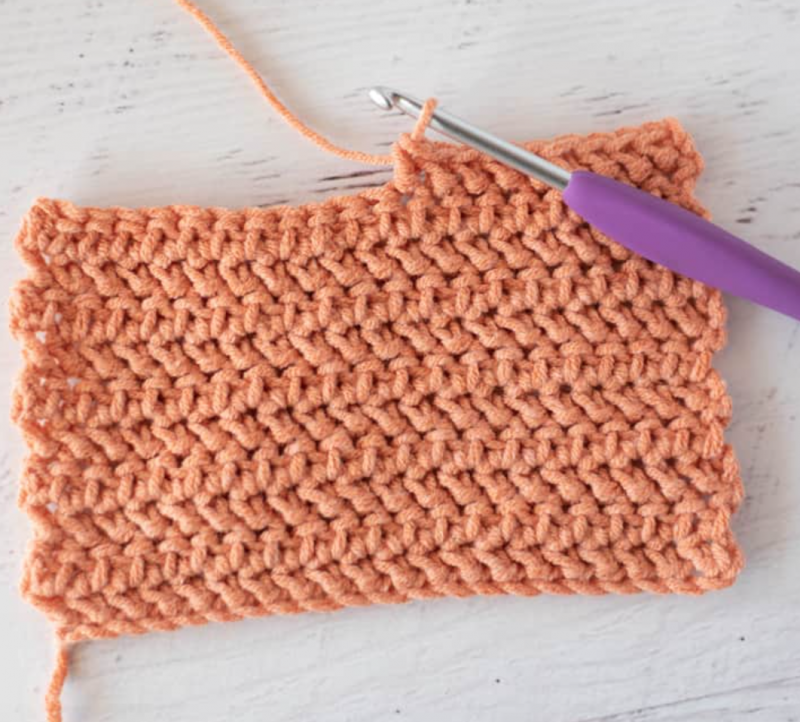 This pattern is extremely difficult to shape, and does not work in the round, so the Herringbone Half Double Crochet needs to be used in flat pieces. It would work beautifully for a masculine scarf, or would be great for cozy afghans and baby blankets!