Herringbone Puff Stitch Crochet Tutorial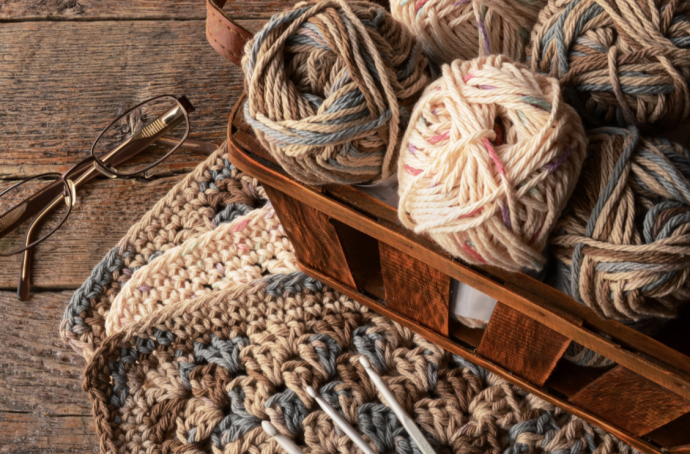 The Herringbone Puff Stitch is a versatile and textured crochet stitch that adds depth and dimension to your crochet projects. This stitch pattern features a combination of herringbone half double crochet stitches and puff stitches, creating a unique and eye-catching design. With its raised texture and interesting stitch combinations, the Herringbone Puff Stitch is perfect for adding a touch of sophistication and elegance to your crochet work. In this tutorial, we'll guide you through the steps to create this beautiful stitch pattern, allowing you to incorporate it into your next crochet project and elevate your crochet skills to the next level.
Pattern Instructions
chain 2 at the beginning counts as a stitch
stitches contained within ** are the repeat section for that row
TIP: make your starting chains loose, the mini puff stitches will make the row wider than it is initially.
Starting Chain: This pattern doesn't require any multiples, make as many chains as you need. My starting chain is 18ch.
Row 1: Mini puff st in 3rd ch from the hook, mini puff st in each of the remaining chains (you will end up with 16 mini puff stitches), turn.
Row 2: ch2, mini puff stitch between the 1st and 2nd mini puff stitch below, mini puff stitch in every space between the mini puff stitches below.
NOTE: Right at the end, make your last mini puff stitch in between the last mini puff stitch and the ch2 you have skipped at the beginning of row 1.
Repeat row 2 until you have the required length.