Crochet for Beginners: Half double stitch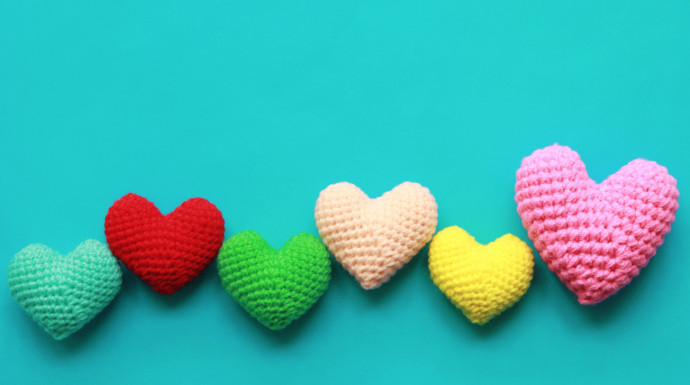 Half double crochet stitch, here we come! Last time We briefly went over the single and double basic stitches, and now it's time to cover the half double crochet stitch (abbreviated as hdc in crochet patterns), which is also important for the crocheters. It is taller than the single crochet but shorter than the double crochet, and is used a lot for many projects like hats, blankets and cardigans. Let's get into the simple step-by-step tutorial, and I hope by the end of the day you will be able to easily crochet this way.
Step 1
Create a slip knot and chain 18
Step 2
Wrap your yarn around the back of your hook over to the front and insert your hook into the 3rd chain from your hook. The first image shows working a half double crochet on a foundation chain. Skip the first two chains and insert the hook into the third chain from the hook.
Step 3
Yarn over and pull the yarn back through the chain. You will now have three loops on your hook.
Step 4
Yarn over and pull the yarn through all three loops on the hook.
That's your very first half double crochet!
Continue half double crocheting in each chain down the row, and once you've reached the end of the row, you should have 16 half double crochet stitches total.
Remember to always count your stitches at the end of each row to make sure you're on track.
Continue to repeat until you feel completely comfortable with the half double crochet stitch. The longer you go, the easier it'll get and the faster you'll get to making projects!
How are you feeling about the half double crochet stitch now? And what about single and double stitches? Have you already practices a bit? Let me know down in comments!