8 Crochet Tips for Beginners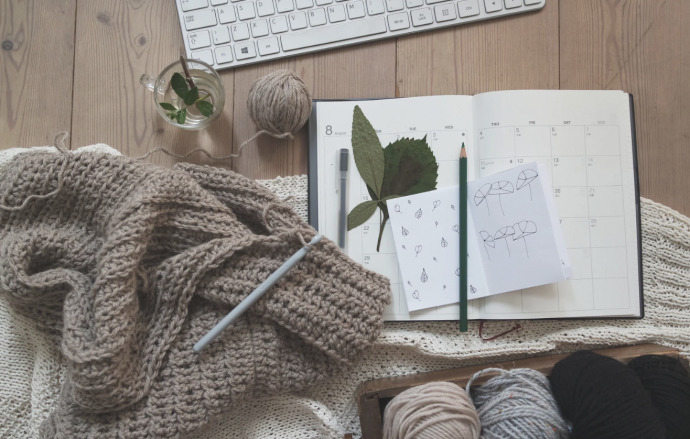 Crochet is a fun, relaxing hobby where you can create brand new things with your own hands and have fun doing it. But it's also a constant learning process. Whether you've been crocheting for two weeks or twenty years, there are always new things to learn that make crocheting easier and better. Today I'm sharing five tried and true tricks that have saved generations of crocheters from tangled yarn, knots, and frustrating mistakes. If you're brand new to crochet, learning these tricks early will benefit you in the long run. Happy crocheting!
1. To convert grams to ounces or vice versa, simply use a search engine like Google. Type in a phrase like this, "convert 10 grams to ounces" The search engine will give you the answer.
2. To figure out how much yarn you need for a project, think about how many rows you can get out of a skein/ball of yarn, and then think about how many rows your project needs. Divide the number of rows in the project by the number of rows the skein will make, and you'll know how many skeins/ball of yarn to buy.
3. An easy way to make a pom pom: Wrap the yarn around a piece of cardboard about 40-50 times, depending on how full you want it. The cardboard should be about 3-4" wide. Pull off the wrapped piece and tie a piece of yarn around the center of the piece. Cut off the two looped ends of the yarn. Holding the pompom by the string you tied it with, shake it out and trim it with scissors until it's round.
4. Pompoms are a great way to use the ends of a ball of yarn when your project is finished. Make pompoms and have them ready to use as homemade bows for wrapping paper, or use your scraps to make Granny Squares once you finish a project. You can also make bracelets from the scraps. They also make great gifts or for filling pillows with the scraps.
5. To avoid buying colored yarn that you can no longer use, use white washable yarn and dye it.
6. To close your project, use a yarn needle instead of a crochet hook to weave the ends back in. This will hold the ends in place better and reduce the chance of fraying.
7. If you're traveling by plane, take sharp nail scissors instead of scissors and you can take your crochet with you.