8 Easy Ideas to Improve Your Home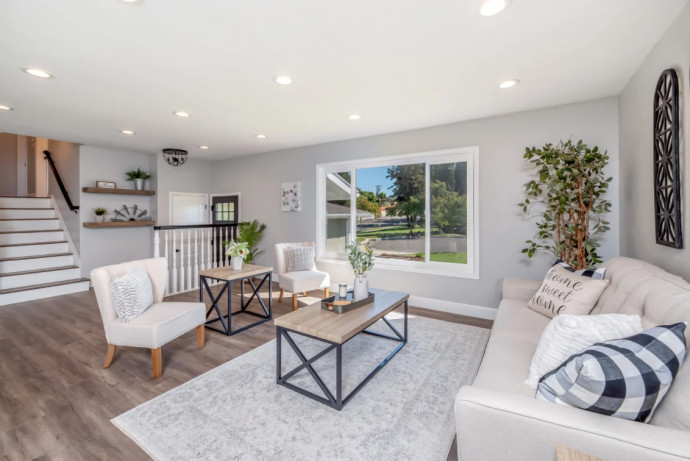 Take a look around your house. What do you see? Would you like to improve the quality of your life? These tips and ideas will help you find balance in this hectic and demanding world. Put these ideas into practice and try to simplify your life and improve your home.
You will be amazed at how much money you can save each month. Your family and friends will be amazed by your creativity and effort. Enjoy!
1. Keep bad bugs away – use peppermint oil.
Mix about 15 drops of peppermint oil with water. Pour this mixture into a spray bottle and get rid of creepy bugs.
You can soak cotton balls in the mixture, too. Solve your household problems without harsh chemicals!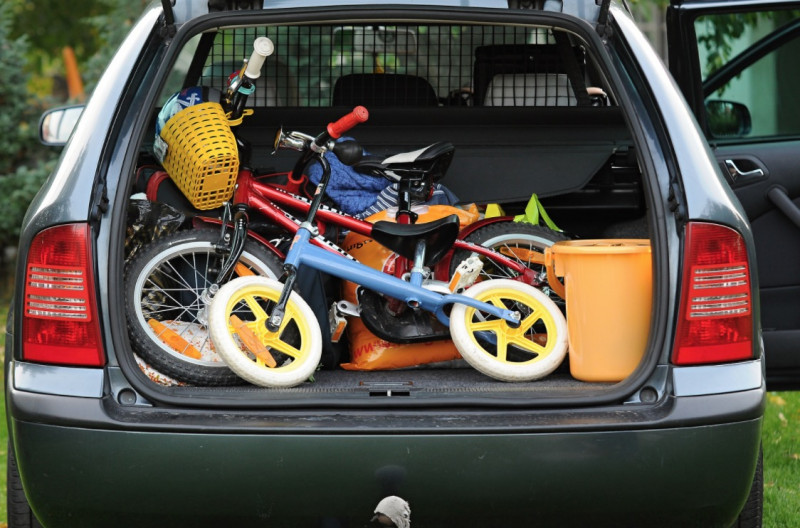 2. Get the junk out of your trunk!
If you throw your things in the trunk, you will have a messy pile sooner or later. Store your stuff neatly in milk crates. You can group your belongings by categories and keep them neat and tidy. This cheap car trunk organizer will free up space in your trunk, so you can easily maintain a beautiful, uncluttered area. Set yourself free!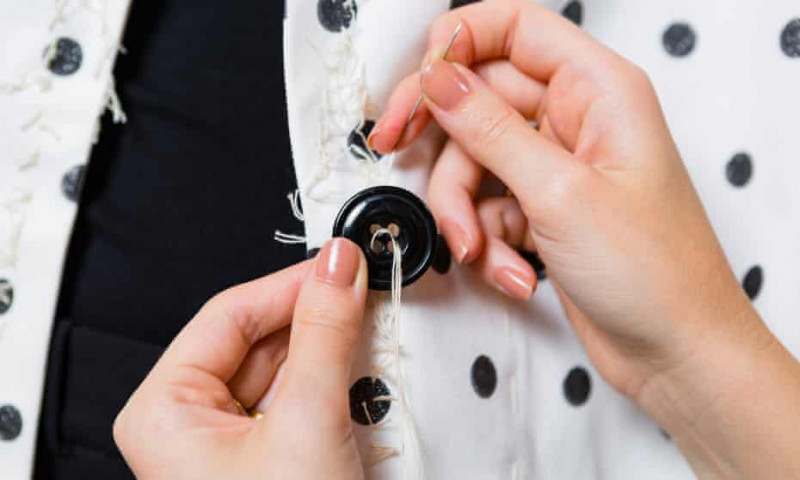 3. How to solve the problem with frayed stitch?
Is your button hanging by a thread? To sew on a button, you will need a needle, thread, cutting tool, etc. However, if you are not at home, and you don't have these supplies, here's a quick solution.
Coat a button's center with a drop of clear nail polish. Now let it dry. You can do it yourself! Your clothes will thank you for it!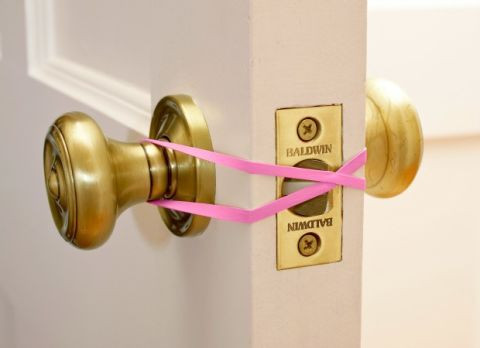 4. Keep your door open with this simple hack.
If you want to keep your door open for some reason, it would be hard to manage. Maybe, you are decluttering your room or you are moving. Or you just want to keep your child from getting locked in the bathroom. Here is a simple trick.
Use a rubber band and secure the door knob on both sides. Clever idea! Make your room for something better!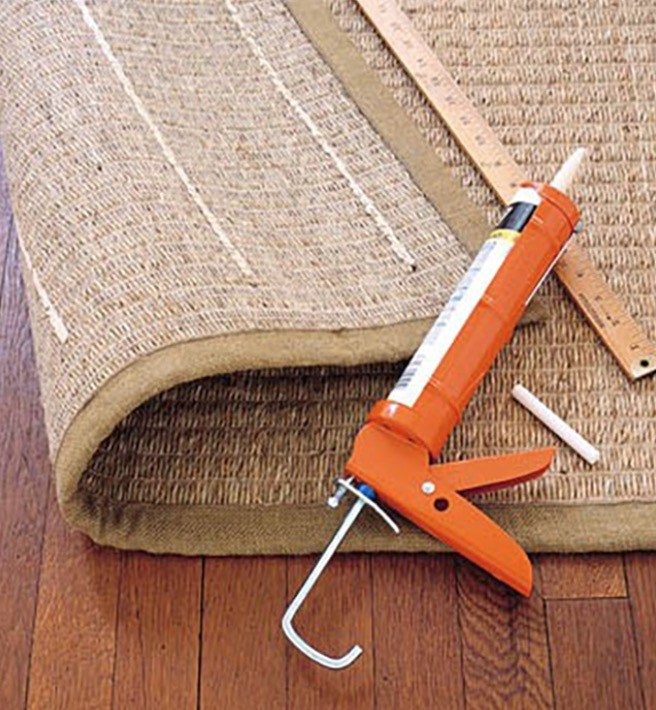 5. Use acrylic-latex caulk to keep your rugs from shifting and slipping.
You can buy anti-slip mats for a rug that can prevent shifting and bunching.
However, you can utilize this tip and save your money. This great life hack will keep rugs in place! This tip sounds crazy but it really works. Therefore, turn your rug over and place a few lines of acrylic-latex caulk every 6 inches or so. Let it dry. Enjoy!
6. Set up a home recycling station.
To realize this easy-to-make DIY project, you will need a couple of milk crates and clear plastic bags. And you have got your new recycling bins instantly! Paper, food packaging, glass, cans…
Reorganize your kitchen pantry so that you can fit your recycling station. Of course, you can reorganize space in your kitchen, e.g. under the sink When it's time to take out your recycling (e.g. to the collection center), simply tie up your bags. It makes sense, right?
7. How to fish out items stuck behind heavy furniture.
If you have ever struggled to reach for items behind a washer or large locker, here's a great trick! This is a quick and very simple solution. Use cooking tongs!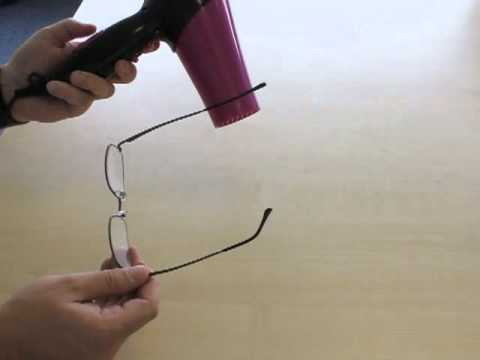 8. A genius way to use a hair dryer to fix your eyeglasses.
This is a great solution for plastic-framed glasses. However, your eyeglasses can stretch out over time. Instead of taking to the optometrist, try to place your eyeglasses beneath the heat of your hair dryer. Once the plastic frame is warmed up, bend it back into their original shape. Clever idea!