The Tornado Stitch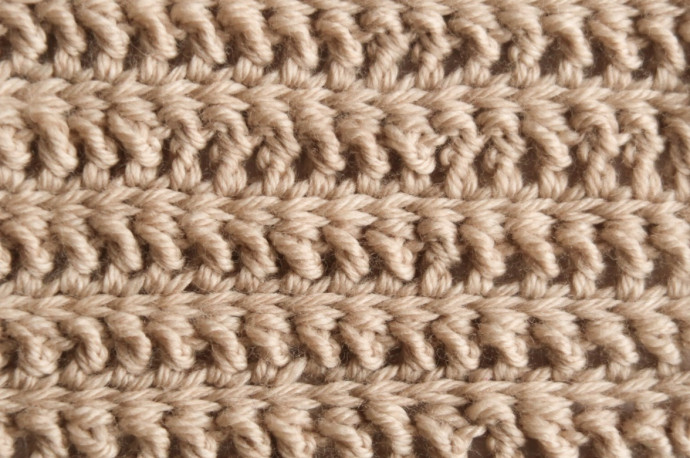 The Tornado Stitch is a thick double-sided crochet stitch for beginners. Learn how to use this stitch, along with step-by-step crochet instructions for the tornado stitch.
The thick, rich texture of the tornado crochet stitch has me dreaming of cozy hours by the fireplace. Both sides of this stitch look a little different, but they are equally beautiful, making it a great choice for a crochet blanket or oversized winter jacket. The possibilities for this beginner-friendly crochet pattern are endless.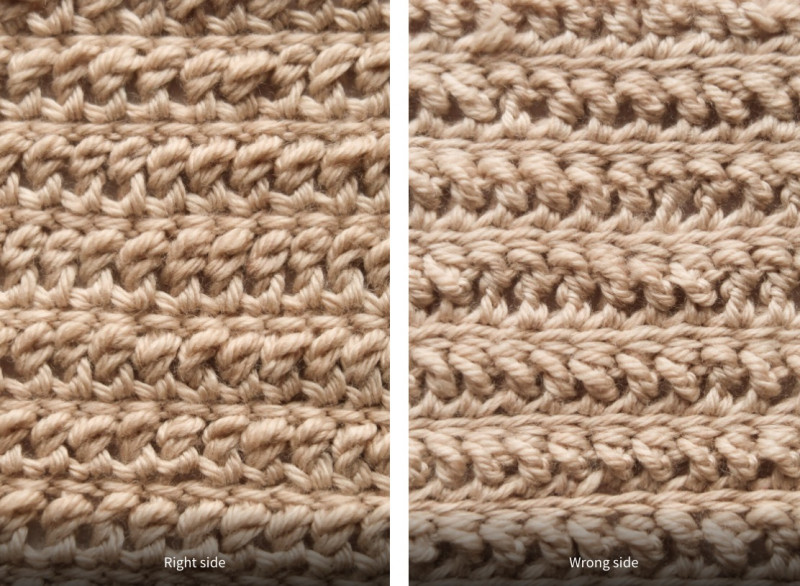 Instructions
Tornado st = Yarn over, insert hook in designated st, yarn over, pull up a loop, with 3 loops on hook, yarn over and pull through 2 loops, yarn over, insert hook behind post you created, yarn over, pull up a loop, yarn over, pull through all 4 loops on hook.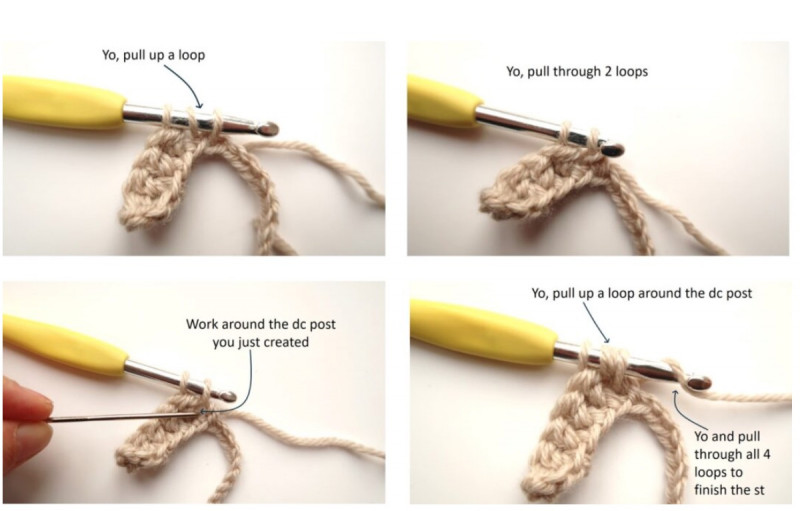 With your 5.5mm / US I- 9 hook ch 22
Row 1: In the 3rd st from the hook tornado st, tornado st across, turn.
Row 2: Ch 1, sl st across, turn.
Row 3: Ch 2, tornado st in the back loops of every sl st, turn.
Repeat Row 2 and 3 until you reach 15 cm / 6″.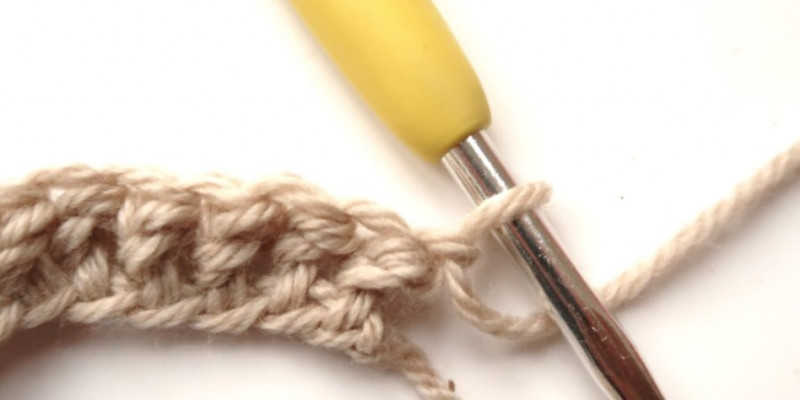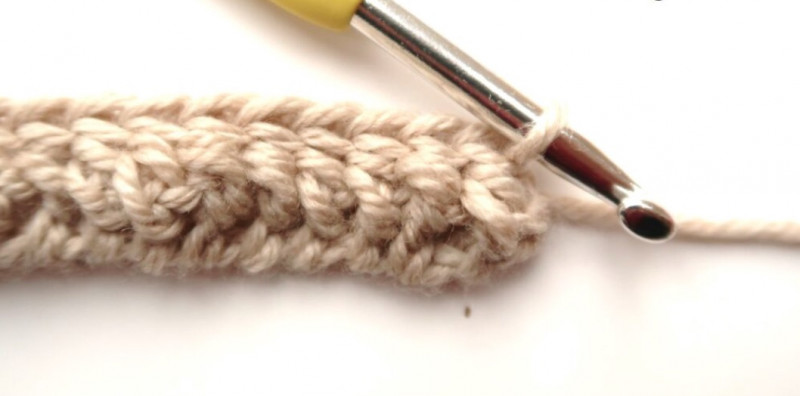 Blocking
When you're done with the crocheting part, make sure to weave in all the ends.
To make your stitch pattern even prettier and help straighten your edges block your project lightly.
Hope you will try this crochet stitch! Let me know!