10 Quick Ways to Organize With Magazine File Holders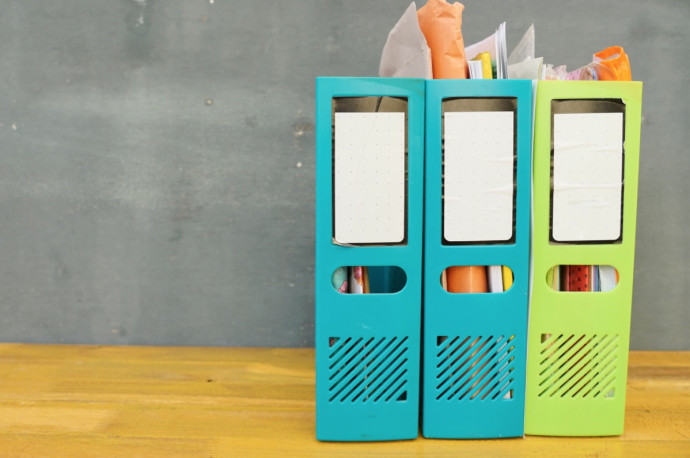 Whether you call them magazine holders or file holders, it turns out those ubiquitous boxes can be used to organize just about every space in your home. You can find these made out of cardboard, plastic, or metal, each one with different benefits and drawbacks. Choose the one that best suits your needs. Neutral colors blend in with any decor and don't fall victim to once-trendy patterns that are suddenly out of date. Here are ten ways you can use them to whip various spaces into shape in a few minutes flat!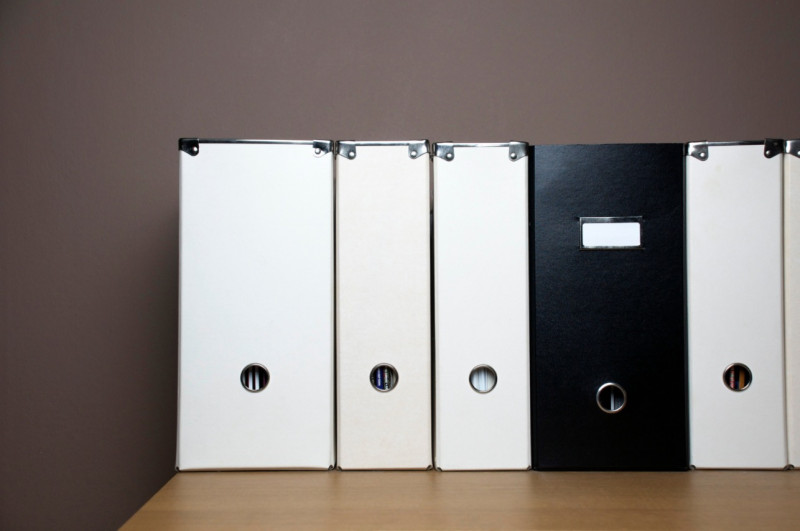 1. Stack a few sideways in the freezer to increase vertical space for bags of frozen food.
2. Use metal mesh file holders in your pantry to store produce that needs ventilation such as potatoes and onions.
3. Fix one horizontally to the underside of a desk or table for a handy place to hold papers.
4. Mount them sideways under kitchen cabinets to keep boxes of kitchen wrap, aluminum foil, recipes, and zip-top bags handy and off the counters.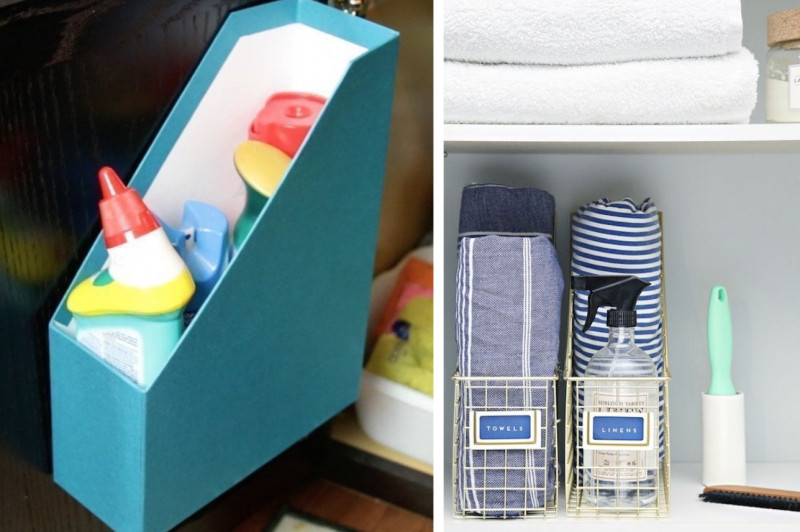 5. Put one on a shelf in your closet and place small wallets, clutches, and purses vertically inside.
6. Mount one side to the interior of a cabinet door to store food storage lids, plastic bags, or cleaning products out of the way.
7. Use file holders in the kitchen to organize your cookbooks and recipes. They look much less cluttered when tucked inside the holders and lined up on a shelf.
8. Attach a heatproof one to the side of a bathroom vanity to store styling tools such as curling items, hair dryers, and brushes.
9. Place one horizontally in a corner with the bottom and back against the walls and attach it using small screws and a cordless drill to make a floating shelf with storage inside.
10. A wider file holder works great to stash rolls of toilet paper next to the toilet.