How to Slip Stitch in Crochet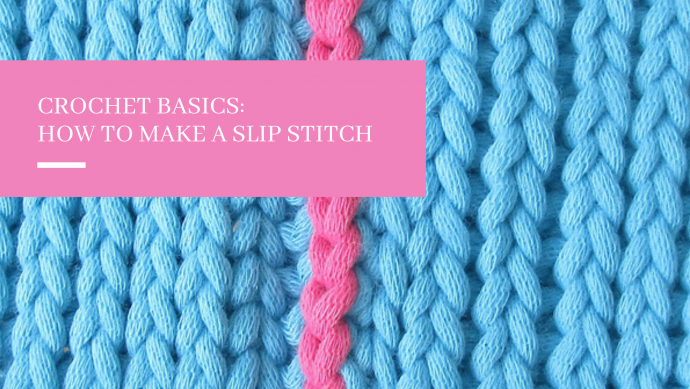 I've noticed, that there are many beginners among my readers and the written tutorials appear to be helpful (I hope so), so today I'd like to teach you how to make a slip stitch - a highly functional stitch with lots of uses. It is a basic crochet stitch that every crocheter should know, and it's even useful for knitters! You can use slip stitch to join pieces together, add decorative elements, and finish projects with simple edging. Follow the step-by-step instructions with photos that will show you in detail how to make the slip stitch.
Step 1: Crochet 11 chain stitches.
Step 2: Insert your hook in the 2nd chain from the hook, yarn over and pull a loop through. Then pull that loop through the loop that was already on the hook.
Step 3-4: To create a row of slip stitches, continue to crochet one in each chain. You can use this stitch to create a knit-like row on your project or connect rounds and move the yarn across your work.
Slip stitches work great to join elements. For example, you can use this stitch to join crocheted elements together or to stitch up the shoulder seams or sleeves on a sweater. If there's anything else you'd like to join, slip stitch is a good candidate for doing so.
When joining two pieces together, insert your hook through both pieces or edges when you work each slip stitch.
If you need to practice a lot on this stitch just create as many beginning chains as you think you need to get this stitch down. Happy crocheting!