8 Tips for cooking on a budget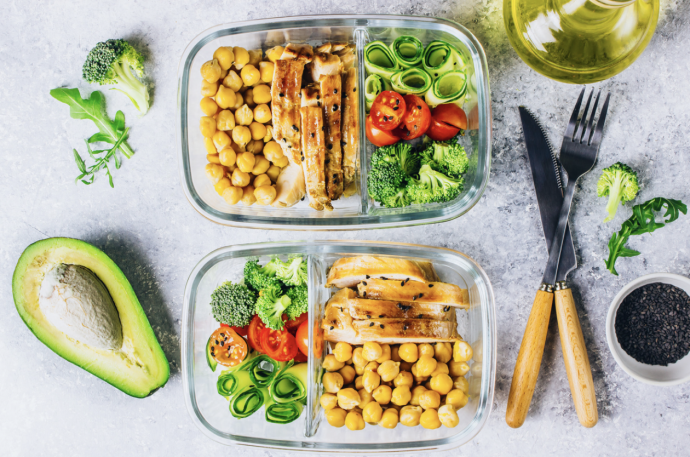 Delicious food doesn't have to be expensive - get more out of your meals by cooking them in advance, stocking the freezer and using up leftovers. Good food really doesn't have to break the budget - and even small changes to your routine can make a big difference. As food and energy prices rise, we've got the tips and tricks to help you lower your stress levels. Discover 8 smart, cook smart and waste less with our tips for cooking on a budget.
1. Plan your week
Keep things organised by planning your meals for the week. Be sure to check your fridge, freezer and cupboards before you go shopping so you know exactly what you need and don't buy too much. Writing everything down on a list will help you stick to it.
2. Stockpile budget-friendly recipes
If you can, cook in bulk - it's one of the easiest and most efficient ways to save money in the kitchen. Whether you're cooking for one person or the whole family, preparing and freezing multiple meals in advance can help you avoid food waste and save you time in the long run.
3. Make the most of your freezer
Now is the time to make friends with your freezer and use it to its full potential. Whether you're storing leftover meals and ingredients or saving wilting herbs and fruits, it's an absolute lifesaver. Once you know how to get the most out of your freezer, you'll never look back.
4. Be energy efficient
Saving energy and only using what you really need has never been more urgent. One of the most energy efficient appliances in the kitchen is the microwave, so don't be afraid to make the most of it. The oven, while more expensive to run, isn't the enemy - just make sure you keep it fully stocked. Other good tips include putting a lid on pans when cooking on the stove to keep the heat in, and cutting vegetables smaller so they cook faster.
5. Love your leftovers
Leftovers are one of life's great joys, and with a little know-how, anyone can turn excess food into delicious dishes. Find out how to use up leftover chilies, stale bread, or a whole host of odds and ends with our simple ideas for reducing food waste.
6. Just swap
Get involved in the wonderful world of ingredient swapping. When you cook flexibly, you can use what you already have, saving money and cutting down on waste.
7. More legumes
Legumes (beans and pulses) aren't only affordable, but versatile and a source of protein and fibre. Lentils, black beans, kidney beans, butter beans, chickpeas and even peanuts all count as legumes and are available in jars, cans or dried.
8. Use your pantry to maximise flavour
Give your meals a special kick by investing in a few flavour bombs. From dried herbs and spices to jarred pastes and preserves, get the most out of your cooking with pantry ingredients you can use again and again.