8 Ways to Reuse Old Balloons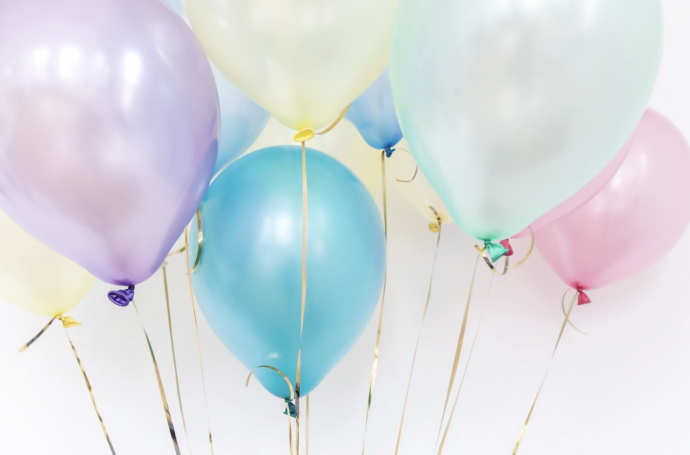 Everyone loves balloons. From children's parties to corporate events, balloons bring fun and good cheer to an otherwise boring venue. The only downside to using balloons is what to do with all the balloons afterwards. Considering that many kids want to take a few home, disposing of the rest of the balloons plays an important role in solving the waste problem on our planet. Here are a few ideas on how to reuse your old balloons at home.
1. Craft a party invitation
Here's an imaginative invitation! Blow up a balloon (for cleanliness, use an electric pump if possible). Pinch off the end, but don't tie a knot in it. Write your invitation details on the balloon with a bright permanent marker, making sure the ink is dry before deflating. Put the balloon in an envelope and mail one to each guest. When your guests receive the balloon, they'll have to blow it up to see what it says.
2. Transport cut flowers
If you're traveling with fresh cut flowers, you won't have to deal with cumbersome, water-filled plastic bags and such. Simply fill a balloon with about 1/2 cup (125 ml) of water and invert it over the cut stem ends of your flowers. Wrap a rubber band around the opening of the balloon several times to keep it from slipping off.
3. Protect a bandaged finger
Bandaging a minor finger injury is easy, but keeping the bandage dry while you go about your business can be another matter. Here's the secret to saving yourself from having to change wet bandages: Just pop a small balloon over your finger when you're washing dishes, taking a bath or simply washing your hands.
4. Mark your campsite
On your next camping trip, take a few helium-filled balloons with you to attach to your tent or a post. This will make it easier for your fellow campers to find your campsite while hiking or foraging in the woods.
5. Freeze for party punch
To keep your party punch bowl cold and well filled, pour juice in several balloons (using a funnel) and place them in your freezer. When it's party time, peel the latex off the ice and periodically drop a couple into the punch bowl.
6. Make an ice pack
Looking for a flexible ice pack you can use for everything from soothing a sore back to keeping food cool in a cooler? Simply fill a large, extra-strong balloon with as much water as you need and place it in the freezer. You can even shape it into certain shapes to a degree - for example, place it under something apartment like a box of frozen spinach if you want a apartment ice pack for your back. Use smaller latex balloons to make smaller ice packs for lunches.
7. Keep an eye on your child
Those inexpensive, floating, helium-filled balloons sold at most malls can be more than just a treat for a young child; they can be invaluable in tracking down a child who tends to get lost in a crowd. Even if you keep a close eye on your kids, you can get a little peace of mind by simply tying a balloon to a young child's wrist (not too tightly, though) while doing your weekend shopping.
8. Use as a hat shape
To get the shape of your freshly washed knit hat or cloth hat, invert it over an inflated balloon while it dries. You can use a piece of masking tape to keep the balloon from tipping over or falling to the floor.