7 Kitchen Tricks Will Make You Enjoy Cooking Again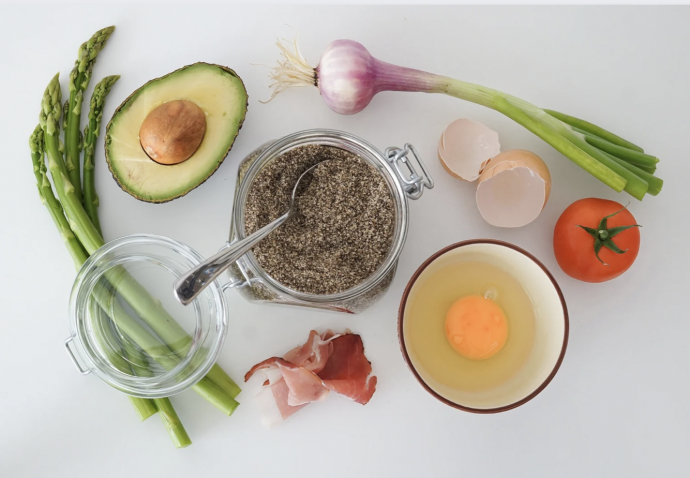 By now, you probably know that cooking for yourself is healthier than eating out. But it's not always easy - or enjoyable - to prepare spinach every night. Here are 7 time-saving kitchen tricks that will make putting on your apron a lot easier and a lot more fun.
1. Make scrambled eggs in the microwave.
Take a mug and spray it with non-stick spray. Crack a couple of eggs into it. Top with a splash of milk or water, salt and pepper, then stir with a fork to mix everything together. Stir in the microwave at 30-second intervals for a total of 90 seconds, and your 12-gram protein breakfast is ready!
2. Poach a dozen eggs at a time in a muffin tin.
If you prefer to run your yolks as much as a marathon runner, you can try this similarly quick version, which is better prepared by the dozen. Fill each muffin tin with a tablespoon of water, then crack an egg into each well. Bake the muffins at 350 degrees for 10 to 13 minutes to set the egg whites and soak the yolks - perfect for making a family portion of avocado toasts or Benedicts.
3. Use an egg slicer for even portions of fruits and vegetables.
This small kitchen tool isn't just for cutting hard-boiled eggs. Try slicing strawberries, kiwis, mushrooms and more into evenly thick slices in one fell swoop (without the risk of cutting your fingers like you'd with a mandolin).
4. Freeze leftover wine or broth in an ice cube tray.
Don't pour away the leftover Pinot or let it oxidize in the refrigerator for weeks. Pour leftover wine into an ice cube tray, cover with plastic wrap to prevent ice crystals, and freeze. Tomorrow you'll have portions of half a liter that you can take out and add to sauces, soups, risottos and stews to give them an almost instant flavor intensity.
5. Fill another bowl with coffee for a full-flavored iced coffee.
Stop watering down your energy boost with traditional ice cubes. Instead, freeze an ice cube tray with your favorite coffee blend so you can chill your drink without diluting the flavor.
6. Use a spiralizer for perfectly baked fries.
This twirling device shouldn't just be used for zoodles. Slice a red wine or sweet potato into thin ribbons and add a tablespoon of oil and your favorite seasonings. Spread evenly on a baking sheet lined with parchment paper and bake at 425 degrees until golden brown, about 20 minutes, stirring every 5 minutes so no pieces burn.
7. Store the mise en place in a muffin tin.
Slicing and dicing ingredients before cooking is a proven cooking strategy to help you stay on schedule with the recipe and avoid undercooking or overcooking an ingredient. Read the recipe completely and prepare the ingredients according to the instructions. Once ready for the recipe, place each ingredient in a muffin tin. Once ready, carry the mold from the cutting board to your cooking area, and you're ready for your quick-cooking challenge.