7 Brilliant Uses of Sandwich Bags Around the House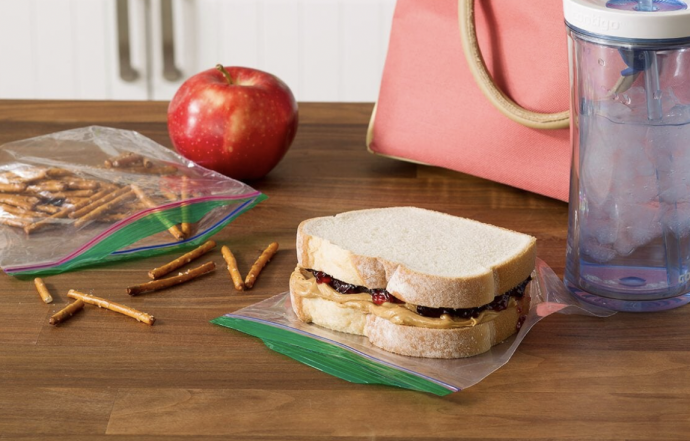 Not only for lunch, but also in the kitchen and in the household, these practical items are very useful.
These sturdy plastic containers with pressure caps are more than just a convenient way to transport your lunch. They come in a variety of sizes that make them useful for countless tasks in the kitchen, office, garage and more. Here are just a few of the innovative and alternative uses for these handy bags.
1. If you love baking cookies with colored dough but hate getting the color on your hands, you're not alone. A quick and easy way to avoid staining your hands is to place the dough in a larger, resealable plastic bag, then add a few drops of your favorite food coloring, seal the bag, and finally squeeze it several times to mix the food coloring and dough. You can bake the dough now or quickly and easily store it in the freezer until it's time to bake.
2. Have you ever opened a container of ice and discovered ice crystals on it? I hate when that happens.
The simple solution to this dilemma is to place the container in a larger freezer bag, and the ice crystals can no longer stick. I can't help but think that this is such a quick and easy solution to this problem.
3. If you're hosting a party and expecting lots of guests, there's no need to run out and buy new ice. If you're willing to make the arrangements in advance, you can form the ice cubes in your ice cube tray and then simply place them in a large freezer bag. This way you can store as many bags of ice for days and save the money for the drinks your guests will appreciate.
4. If you love to bake, greasing your baking sheet or cake pan with butter or shortening is a task you probably don't enjoy. With the following tip, you can save yourself the trouble.
You go about it smartly by putting a bag over your hand like a glove. Then you just scoop the fat or butter with your hand protected by the bag. And when you're done greasing the baking sheet or cake pan, you can throw the bag in the trash.
It gets even better:
5. You can easily replace the missing funnel with a simple plastic bag. In fact, you'll often see a professional baker use a bag to squeeze out the frosting for the cake they're finishing. Any liquid can be poured into a bag and the bag sealed. Then cut off a tiny corner and the bag becomes a running funnel when needed.
6. Young children often want to help mom mix the dough. The little dough hands can then mess up walls, floors, furniture, counters and cabinets when your little helper decides to decorate these areas for fun.
Prevent this problem by using 2 plastic bags as gloves for your child's hands. Once the fun is over and they're tired of baking and mixing, simply remove the gloves and toss them in the trash and they'll be ready for new adventures.
7. Disposing of old and dirty cooking oil can make a big mess in the trash can. After the cooking oil has cooled, you can put it in a resealable plastic bag and throw it in the trash can. You can be sure that the oil will stay in the bag unless you try to compact the trash by pressing on the oil and crushing the bag.