7 Tips To Store Your Holiday Cookies So They Last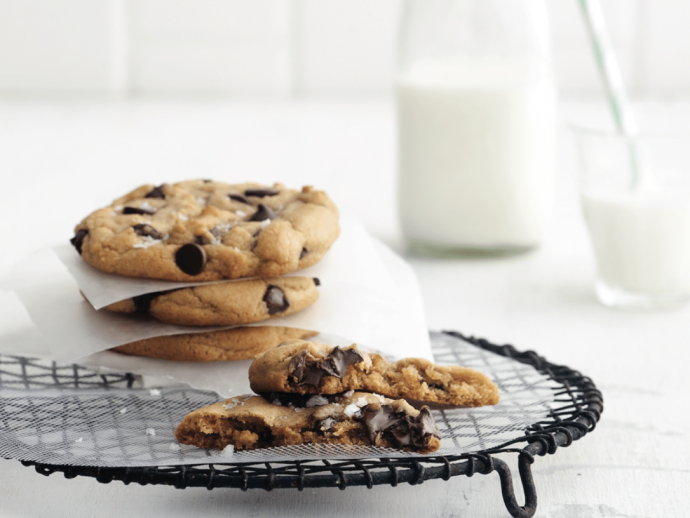 Time spent in the kitchen should result in cookies (whether they're fancy showstoppers or simple basics) that stay delicious until the last cookie is eaten. And proper cookie storage ensures that your hard work is preserved. Whether you've sweated over a single batch or spent an entire weekend baking multiple cookies, the following tips will keep your work in tip-top shape so you can enjoy them fresh out of the oven no matter when you serve them.
1. Allow cookies to cool completely before storing
This may seem obvious, but it's worth remembering. Any heat will cause condensation inside the container - aka soggy cookies - so don't rush to pack them.
2. Use an airtight container - especially for chewy cookies
Cookies will stay fresh the longest in an airtight container. Tip A less secure seal will help the cookies stay crisp, so you can use tin cans for this batch of ginger cookies.
3. Store cookies with different flavors in separate containers
The extra-large container may hold more than four dozen gingerbread cookies, but if you've also baked a batch of mint chocolate chip cookies, don't store them together. Strong flavors will transfer to every cookie in the room (and mint gingerbread probably wasn't on the original menu).
4. Store soft cookies separately from crispy cookies
Beautifully crisp ginger cookies lose their crunchy bite when stored in a container with a soft or chewy cookie, as the cookies draw moisture from each other. (Ultimately, there is no benefit to either when stored together)
5. Let gingerbread sit for a while
The flavors will continue to develop over time and will benefit from being baked a little earlier than you need them.
6. Don't forget the parchment paper
Delicate cookies like whipped shortbread or decorated cookies like our painted butter cookies are best kept between layers of parchment paper. It prevents sticking and breaking, especially on the go.
7. Make use of the freezer
Frozen cookies will keep for up to a month, so feel free to bake a few more if you have time and store them in the freezer until you need them. Bonus: Freezing cookie dough works even better - so you can bake fresh cookies in no time. Depending on the type of cookie, you can bake from frozen (pre-portioned chunky cookie dough, such as chocolate chip or oatmeal), from slightly thawed dough (cookie dough bars from the freezer), or from completely thawed dough (gingerbread dough).