7 Surprising Uses for Salt in the Kitchen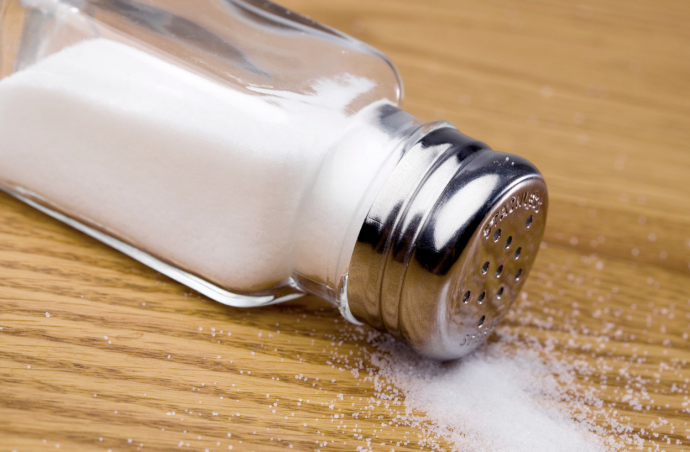 Salt is one of the most commonly used ingredients in cooking, but how often do you use it for something other than cooking? Even though we're told not to consume too much salt, it's a very important mineral when it comes to our health. In the right amount, it's not only good for our health, but it can also be very useful for many other things!From relieving rashes to removing stains to restoring household items to their original luster, salt does more than just season food.
1. REMOVE BAKED-ON FOOD
Yes, you can remove burnt-on food from cooking pots or serving dishes. In fact, it's quite easy to do. Baked-on food can be "detached" with a pretreatment of salt. Sprinkle salt on the baked-on food before washing it off. Wet the area, let it sit until the salt lifts the baked-on food, and then wash it off with soapy water.
2. KEEP OVEN SPILLS FROM HARDENING
The next time your food is baked in the oven, sprinkle a little salt on top while it's still liquid. When the oven has cooled, you can wipe off the spilled food with a cloth. The same technique works for food spills on the stove. Salt also removes odors, and if you want to add a pleasant scent, mix a little cinnamon into the salt.
3. CLEAN DISCOLORED GLASS
Did your dishwasher not remove those stubborn stains from your glass? Scrubbing by hand didn't work either? Try mixing a handful of salt in a quart of vinegar and soaking the glasses overnight. The stains should be wiped off by morning.
4. REMOVE LIPSTICK FROM GLASSWARE
Lipstick stains on glassware are difficult to remove, even in the dishwasher. This is because the emollients that cause lipstick to stay on lips also stick to glassware. Before washing stemware, rocks glasses or water glasses, rub the rims with salt to remove lipstick stains.
5. SOFTEN STAINS OFF ENAMEL PANS
You may run out of elbow grease trying to scrub baked-on stains from enamel pans. Skip the sweat. Soak the pan in salt water overnight, then boil salt water in the pan the next day. The stains should come right off.
6. SCRUBBING OFF BURNED MILK
Burnt milk is one of the hardest stains to remove, but it's much easier with salt. Wet the burnt pan and sprinkle salt on it. Wait about 10 minutes and then scrub the pan. The salt will also absorb the smell of burnt milk.
7. CLEAN GREASY IRON PANS
Grease is difficult to remove from iron pans because it's not water soluble. Sprinkle salt in the pan before washing it off to take a shortcut. The salt will absorb most of the grease. Wipe out the pan and wash it as usual.