8 Genius Laundry Room Storage Ideas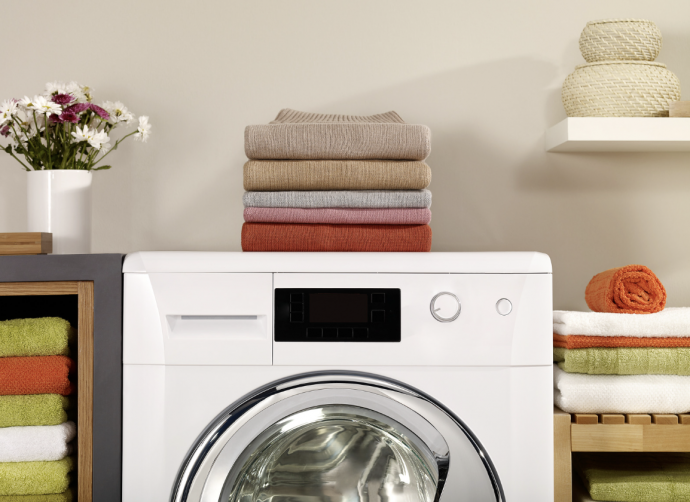 Doing laundry may not be everyone's favorite pastime, but it's a necessary task - no one can afford to buy new clothes every time they leave the house, and we all need something to wear. Add to that the dirty clothes of children and other family members ending up in the laundry basket, and whoever is in charge of laundry in your household has quite a task ahead of them.
But there's no reason why the time spent in the laundry room can't be more enjoyable, and a big help in this department is to make your laundry room more organized and free of clutter. With some of these laundry room storage ideas, you can give every detergent or pile of mismatched socks a place - and you may even like the laundry room so much that you want to spend more time there!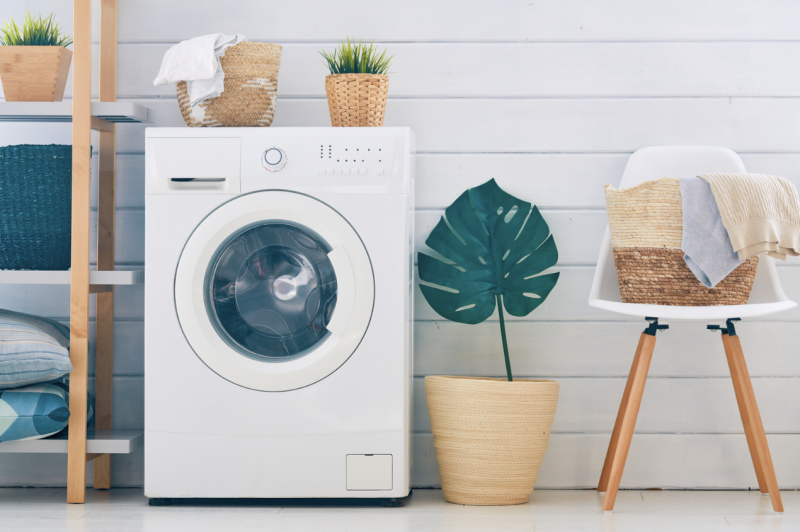 1. Get organized with a Lazy Susan
The Lazy Susan isn't just for pantries and spice racks: They're a simple but handy way to sort and organize all kinds of laundry supplies and tools in one place, so they're quickly at your fingertips.
2. Stock baskets
Storage baskets are easy to find at your local craft store. They can then be lined up on shelves, bookshelves, or even in storage bins to create a unified order. If you use multiple baskets, it's a good idea to label them so everyone can easily find what they need. Use these baskets to organize things that would otherwise become a mess or end up in a random place or bin, such as laundry detergent, stain remover, dryer sheets, and other small items for the laundry room.
3. Use the tops of cabinets as storage space
If the laundry room occupies a small space in the home, it's always useful to look up and use the tops of the cabinets in the room for storage. For example, the vertical space above the cabinets above the washing machine could be used for clean towels or paper goods.
4. Hang on the hooks
Whether for hanging laundry or as a place for towels or robes, hooks can be very helpful in the laundry room for all kinds of organizational and storage purposes. All types of hooks, from practical to eye-catching, can be easily purchased at home improvement stores and installed in minutes, adding instant organization potential to the space.
5. Comfort yourself with a few cubbyholes
Classrooms often use storage bins for rain gear, coats and hats. The same concept can be applied in the home laundry room to store the kids' bags or coats or other items that need to be stored safely, but still available when needed.
6. Try wall bars
If there is no room on the wall for hanging hooks or shelves, a long rod can utilize the vertical space in the same way. The rod can be used to hang items that need a place to be stored, whether it's clothes to dry or an extra robe or sweater that can be hung up when needed. The rod takes up very little space and can be adapted to the specific requirements.
7. Open up the space with sliding doors
Doors are a great way to conceal an area where many supplies are stored. If there is no room in a room for a door to open and close (or if you want to take advantage of the valuable storage space in that room), sliding doors can be the perfect solution. Separation between the rest of the apartment and the laundry room is achieved without losing important space.
8. Use a shelf
While open shelving is always helpful, there isn't always room for it on the wall - and wall-mounted shelving often looks a bit awkward if it's placed too low. With a shelf that can be rolled right into the corner, the whole wall can be used. This idea for storage in the laundry room serves the same purpose as the open shelves and has the advantage of being able to be moved or stowed away as needed.