Crochet Basics: Learning the Single Stitch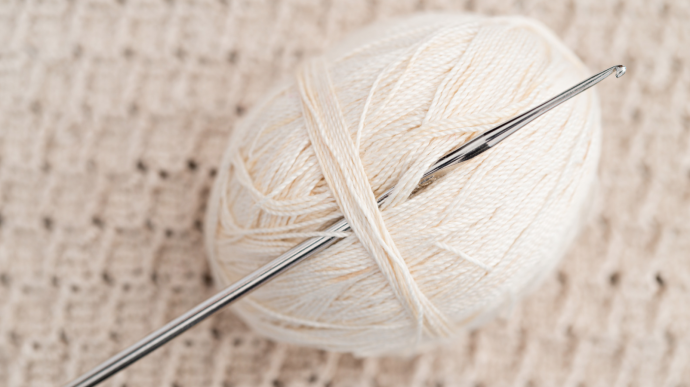 Learning how to make the single crochet stitch might seem frustrating for beginners at first. Where does the hook go? Which way do I wrap that yarn? Just remember that after you master the technique of single crochet, it's easy as pie from there. Follow this step-by-step single crochet tutorial to learn this essential stitch and start your crochet journey! It is the most basic of all basic stitches, yet you'll be able to use this single stitch to create such a lot of various things.
Now that we've covered the equipment you'll need, learned all about yarn, and the general rules of reading a pattern it's time to start to learn basic crochet stitches. All stitch patterns are a combination of the basic stitches which include single crochet, double crochet, half double crochet, and treble (triple) crochet stitches. And we will cover them all later on. It is how you combine this stitches which determines the way the stitch pattern works up.
Once you've got your foundation chain crocheted (if you've missed that lesson, you may find it here: https://lifehack.craftorator.com/79-crochet-basics-making-a-foundation-chain.html) you can now build upon it with other stitches.
Besides the chain stitch, the single crochet is probably the most basic and easiest stitch to learn! Believe it or not, if all you learned was the single crochet, you would still be able to create hundreds of different patterns and projects. Pretty cool, right?
Before we get started, I suggest you to take a light-colored medium weight yarn and a 5 to 6mm crochet hook (check the yarn label for the suggested hook size). The lighter color is so you're able to see and count your stitches. And if you are ready, let's dive in!