8 Extraordinary Uses of Sugar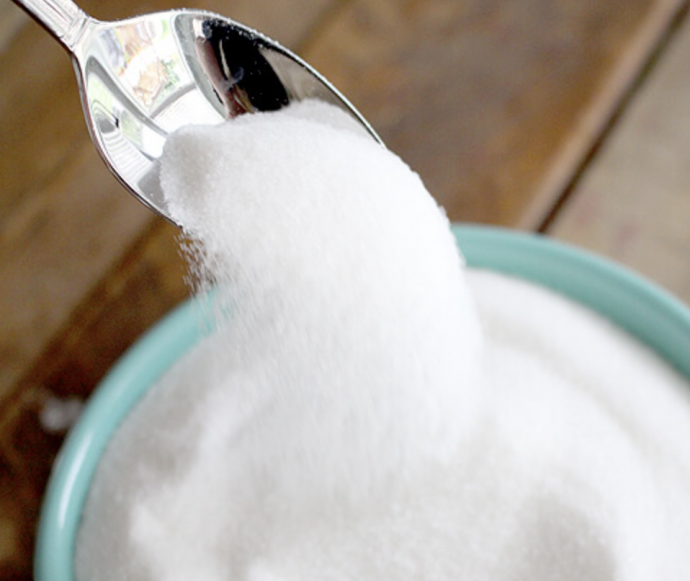 Sugar is one of those kitchen staples we always have on hand (you never know when you'll need to make an emergency batch of cookie dough!) But sugar can do so much more than just satisfy your sweet tooth. Check out these sweet uses for sugar around the house!
1. Keep cut flowers fresher longer.
Add 3 teaspoons of sugar and 2 tablespoons of vinegar to a quart of warm water, then add fresh cut flowers. The sugar will nourish the stems and the vinegar will inhibit the growth of bacteria. Change the water every other day.
2. Clean your coffee or spice grinder.
To clean and eliminate odors... add 1/4 cup of sugar to your grinder and let it run for a few minutes. This will break down and remove any excess oils that have built up in the machine over time. Pour it out and wipe it clean.
3. Keep baked goods fresh.
Add a few sugar cubes to the airtight container with your baked goods. The cubes will absorb moisture and keep your bread, cakes, cookies and cookies fresher longer.
4. Eliminate cooking odors.
To rid your kitchen of cooking odors, "burn" some sugar in a pan. Cook it until it turns a medium, dark caramel color when the aroma still smells sweet. Caramel is a natural scent and you've turned your pan into a natural air freshener. You can also add 1 tablespoon of vinegar and 1 tablespoon of sugar to the water before cooking "stinky" vegetables like broccoli, cauliflower or Brussels sprouts. Your nose will thank you.
5. Prevent cheese from getting moldy.
To prevent your favorite cheese from becoming moldy, place a sugar cube in an airtight container with the cheese
6. Better Berries.
Nothing beats fresh berries! "Macerate berries for a quick dessert topping by stirring in a teaspoon of sugar and a squeeze of lemon per cup of cut berries. Let steep for 30 minutes. Serve alone, with ice cream or whipped cream, on top of cakes, bread pudding, etc.
7. Make vanilla sugar.
Cut a vanilla bean in half and bury it in a jar with sugar. Let it sit for a week and you'll have vanilla flavored sugar. Stir it into your coffee, tea or hot cocoa, add it to homemade vanilla ice cream, use it to decorate Christmas cookies or sprinkle it over cupcakes or muffins.
8. Make rock candy.
Stir 2 1/2 cups sugar into 1 cup hot water until sugar is dissolved. Pour the syrup into open containers and place a grain of sugar in each bowl. Store the syrup in a cool, dry place and check for crystals after a few days. If they form, scoop them out and let them dry on a paper towel. There's no simpler candy!