8 Holiday Cooking Tips, Tricks, and Hacks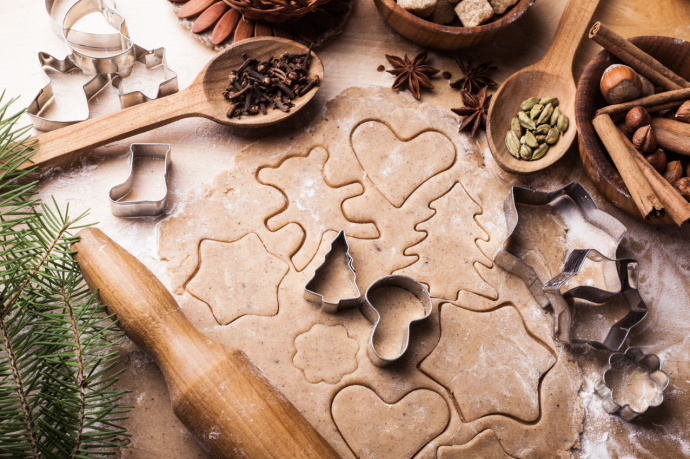 The holidays are an incredibly busy time - so it only makes sense that we're always looking for ways to make cooking, decorating and entertaining a little easier. Here are some helpful tips to make vacation cooking easier! Bon appetit!
1. Freeze Cool Whip on a sheet pan, then use cookie cutters to make hot chocolate floaters.
Spread Cool Whip (or fresh whipped cream) on a foil-lined baking sheet, freeze overnight, and use cookie cutters to make fun shapes that float in your hot chocolate.
Let the Cool Whip thaw a bit in the refrigerator before spreading it on the baking sheet. Make sure your Cool Whip layer is fairly thick. And since the Cool Whip won't freeze completely, leave the cookie cutters on the molds and pull the edges off when you're done. Then use a thin spatula to place the molds into your hot chocolate.
2. Add vodka to pie crust to make it flakier.
The moister your dough is, the less likely it's to break when you make a pie. However, dough with too much water will also be tougher when baked. The key to this balancing act is to replace some of the water with vodka when making the dough. Vodka adds moisture to the dough (making it more manageable), but most of the moisture from the alcohol evaporates during baking, making your pie crust wonderfully flaky.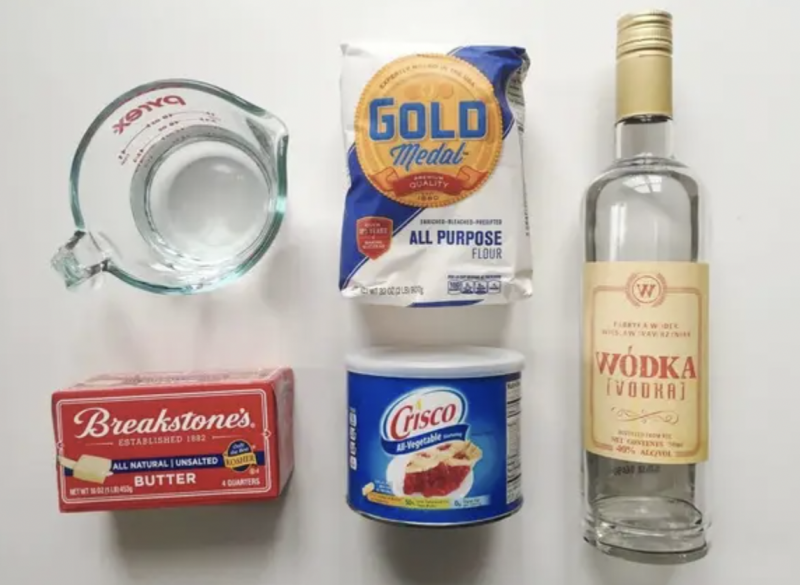 3. Slide a sock onto your cup for a reusable coffee cozy.
Cut the base off of a single sock and slip it over your cup to insulate your hot beverage.
The sock works so much better than the flimsy piece of cardboard from the coffee store because it actually insulates the cup. Plus, it covers the entire cup, not just a small portion, so you won't burn your hands.
4. Add some fresh cranberries to ice cubes to make your drinks or punch look extra festive.
It's super straightforward! Fresh cranberries + ice cube tray + water = cute ice cubes. Just make sure to rinse your cranberries first.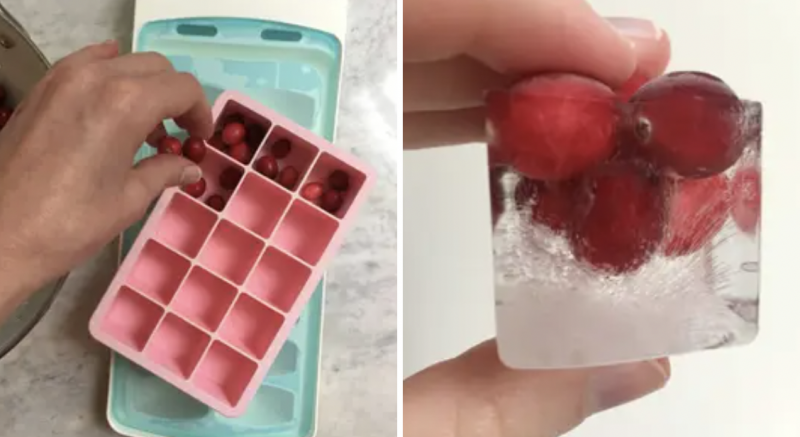 5. Fill squeeze bottles with icing to make cookie decorating a little easier and a lot less messy.
Mix food coloring into the icing, and then pour it into a bottle with a thin nozzle.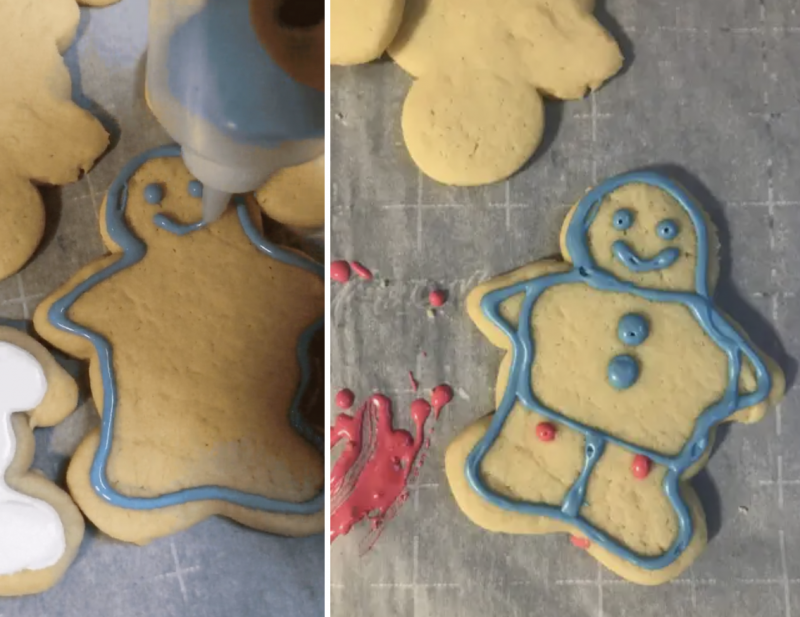 6. Refrigerate your mixing bowl before making whipped cream to get it extra fluffy.
The whipped cream that was prepared in the cold bowl was much more airy and light than the one made in the room-temperature bowl, which was more limp.
7. Use vanilla pudding mix in your cookie dough for chewier, softer cookies.
The cookies made with the vanilla pudding mix turn super moist and tender.
8. Chill wine really fast by wrapping it in a wet towel and sticking it in the freezer.
This totally works if you're in a pinch and need to chill wine quickly.