8 Common Baking Mistakes You Might Be Making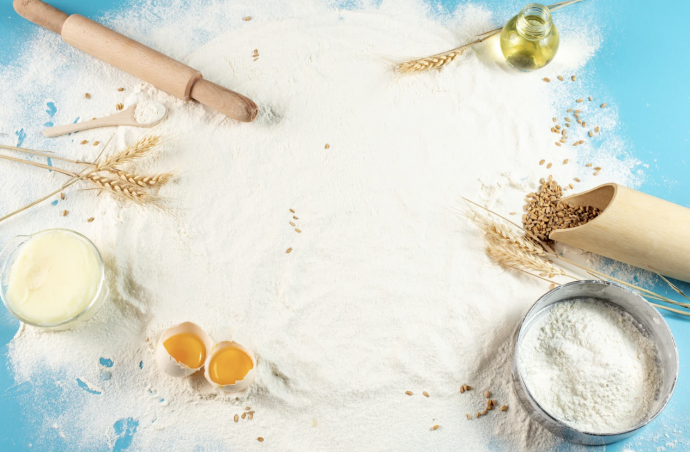 Whether you're a baking novice or a seasoned pro in the kitchen, here are some common baking mistakes you might make - and some tips on how to improve them! There's no doubt about it - baking can be tricky. There are just so many skills and techniques you need to learn that it can easily become overwhelming. Not to mention how important it's to learn all the baking science that goes on behind the scenes!Over the years I've made a lot of mistakes in baking, but I've learned and grown over time. Today, in hopes of helping you become a better baker, I'd like to share with you some common baking mistakes that I see over and over again. Trust me: with a few tricks up your sleeve, you'll be baking like an expert pastry chef in no time.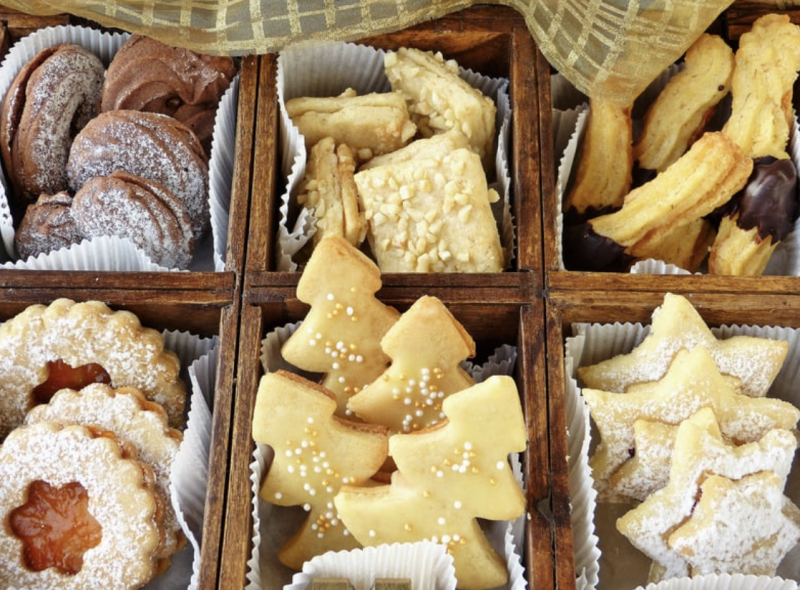 1. Substituting ingredients
We've all been there: it's Saturday night and you're craving chocolate chip cookies, so you dig out all your ingredients... only to realize you don't have any eggs. You quickly search Google for 'egg substitute," hastily stir together the batter and bake the cookies, only to find that they're an apartment and won't rise. That's why it's so important that you don't substitute ingredients! When people create recipes, they test them and perfect them with the ingredients given. The success of a recipe is never guaranteed if you play around with the ingredients.
2. Don't let the cake cool before frosting it
I know it can be very tempting to frost your cake as soon as it comes out of the oven, but it's really important to wait!
The frosting that's applied to the warm cake will inevitably melt and may even pull crumbs out of the tender and soft cake.
Want to speed up the process? Let the cake layers cool on wire racks for about half an hour, then transfer them to the refrigerator to cool completely. You can even bake the cake layers a few days ahead to spread out the work.
3. Overmixing the batter or mixture
You've probably seen it on a recipe before - 'mix until everything is well blended' or 'be careful not to overmix'. But why is this instruction really important?
When you're baking cookies or cakes, mixing the flour and liquid helps create the glutenous texture we all know and love. However, if you mix too much, too much gluten can form, making the end result tough and chewy.
So when a recipe warns you not to mix too much, the rule of thumb is to mix only until there are no visible streaks of flour or dry ingredients.
If you'd like to learn more, check out this article for a detailed breakdown of this topic and tips on mixing certain baked goods.
4. Don't scrape the bowl
As a rule of thumb, I should give my mixing bowl a good scrape after adding new ingredients. This ensures that the mixture is homogeneous and that there are no large lumps of butter or flour.
And when it comes to scraping, I always use a silicone spatula. It's very light and pliable and helps you reach all the nooks and crannies of your mixing bowl.
Want to learn more about the importance of scraping the bowl? King Arthur Flour did some experiments with cookies and cakes to find out.
5. Don't chill the dough
If a recipe tells you to chill the dough for a certain amount of time, there's a reason!
For example, chilling cookie dough before baking has numerous effects, such as:
It prevents the cookies from spreading too much in the oven.
It helps concentrate the flavor.
It helps the gluten to relax, resulting in soft and tender cookies.
So make sure you know ahead of time and give yourself enough time to chill your dough properly! If you feel like it, you can even prepare the dough in advance to make it the next day.
6. You don't grease your pans properly
Is there anything worse than taking freshly baked cookies out of the oven only to find that they're stuck to the baking sheet?
Luckily, there are several ways you can grease your pans! Here are a few ways:
With non-stick cooking spray
With butter and a pinch of flour or sugar
With parchment paper or foil
And when it comes down to it, certain types of baked goods bake better with any of these options. So if you're not sure, do your research ahead of time and get those pans ready for the oven!
7. Baking at the wrong temperature
You should always make sure your oven is fully preheated before you put your baked goods in. If your oven isn't at the right temperature, it can change the cooking time and the texture of the baked goods.
Also, your oven temperature may not be as accurate as you think.
Want to test the oven temperature yourself? Invest in a handy oven thermometer and check the temperature. I promise it'll make baking much easier for you!
8. Not knowing when your baked goods are ready
As much as we wish we'd a nose for when baked goods are ready, it's often difficult. (Or, if you're Peter from the Great British Bake Off, you can just tell by looking at your cakes.)
For each type of baked good, there are different parameters for the proofing test. So it's definitely worth doing a little research and learning what to look for.