7 Helpful Tips for the Fluffiest Scones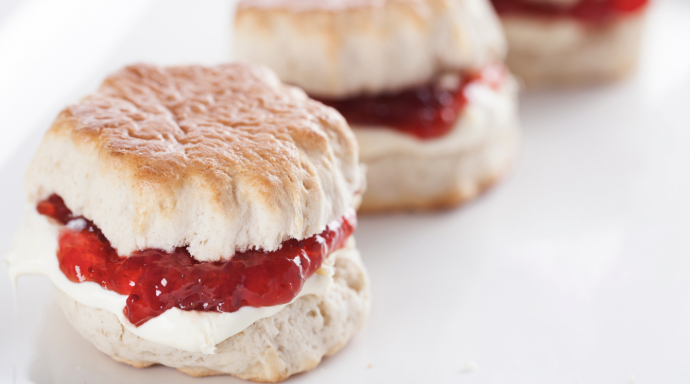 Perfect the art of classic afternoon tea with these handy tips. With a few helpful tips and one of our great recipes, you are guaranteed to succeed with light and fluffy scones every time!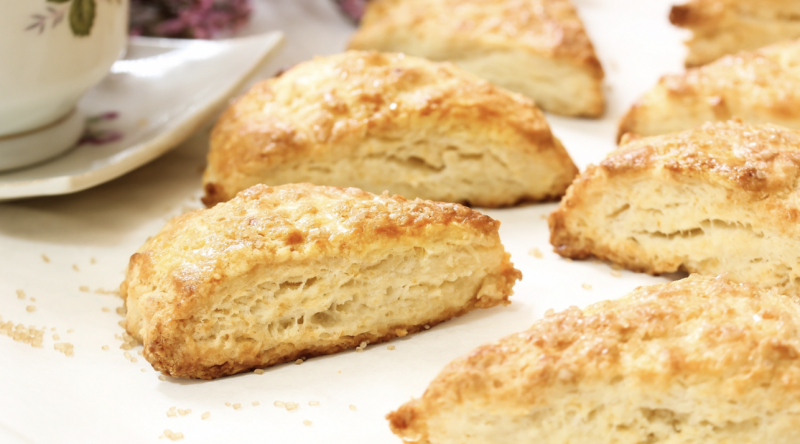 1. Sift it out
Scones require a very soft hand, so sift your flour to aerate it and avoid lumps in the mixture.
2. Keep ingredients separate
Mix the wet and dry ingredients with an apartment-bladed knife. Make a well in the center of the mixture and use a knife to quickly mix the scones.
3. Mix gently by hand
Mix the dough until just combined (do not over-mix). Avoid kneading the dough or it will soon become tough and heavy.
4. Make a twist
Use a glass dipped in flour or a pastry cutter to cut scones from the dough. Twist it as you press it down, rather than just pressing it straight down, so the scones will be taller when baked.
5. Close together
Place the scones side by side on a lightly greased and floured baking sheet so they are just touching. If the scones are close together, they will rise rather than spread, and the sides will stay straight and even.
6. A spoonful of sugar
If you find that the finished scones have a mealy taste, try adding a scant teaspoon of caster sugar to the mixture. This will balance out the flavor without making the scones noticeably sweet.
7. Choose your topping
If you like your scones crispy brown, brush them with a little milk before putting them in the oven. However, if you prefer more of a floury finish, dust them with a little flour before putting them in the oven.