8 Ways to Repurpose Old Paintbrushes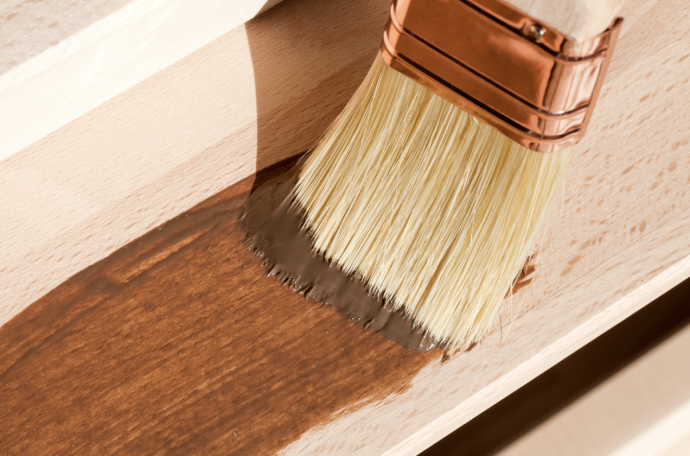 Whether or not it is smart for you to reduce the amount of painting tools and supplies you buy, we can all stand to reuse and recycle a bit more. Not only will this help the environment but it's just economic common sense. Reusing and recycling painting tools saves you from having to purchase more in the future. Besides, repurposing your old paint cans and tools can help you unlock your creative side! Your old paintbrushes have seen many a paint job and have always been a reliable set. Unfortunately, all of that use has finally begun to take their toll as the brushes have become hard and don't wash out the same way that they used to. It appears to be the end.
However, it doesn't have to be. Discover 8 ways to repurpose your old paintbrushes at home.
1. Brush off sand
Keep a clean, dry paintbrush in your car specifically for those return trips from the beach. Use it to remove sand from beach chairs, towels, toys, the kids, and even yourself before you open the car door or trunk. You'll wind up with a lot less to vacuum the next time you clean your vehicle.
2. Dust delicate items
A feather duster or dust rag is fine for cleaning shelves and such, but neither one is much good when you need to get into the tiny cracks and crevices of chandeliers, wicker furniture, baskets, and knickknacks. That's when a small, natural- bristle paintbrush is indispensable. The soft bristles are perfect for cleaning out areas that are otherwise impossible to reach. It's also great for dusting delicate items such as porcelain or carved wooden figurines.
3. Clean out a toaster
Toasters are notoriously difficult to clean, so much so that many forgo the task entirely. Armed with an unused narrow paintbrush, you can easily clean out the crumb tray and any particles trapped in the slots. Always make sure the toaster is unplugged before attempting any cleaning.
4. Cover up seeds when sowing
Sow your seeds with a little tlc. When planting seeds in rows, use large a paintbrush to gently brush them over with soil. This lets you distribute the exact amount of soil needed and prevents overpacking.
5. Clean your window screens
Are your window screens screaming for a good cleaning? Use a large, clean paintbrush to give them a good dusting. Shake off the brush, dip it into a small dish of kerosene and 'paint' both sides of your screens. Dry off the mesh with a clean cloth.
6. Keyboard cleaning
Removing debris from your computer's keyboard is essential, but cleaning in those cracks and crevices is a challenge. Keep a small, unused fine-bristle paintbrush at your desk and you can clean the keyboard when the impulse strikes. It's also great for getting rid of the gunk that collects in the hinges of a laptop.
7. Apply stain remover to clothes
Let's face it, pouring detergent or stain remover onto a soiled garment is often a hit-or-miss proposition. And when you miss, it usually involves grabbing paper towels to soak up a spill. Make life little a easier by using a small paintbrush to apply liquid stain remover to dirty shirt collars and cuffs. It's neater and a lot more accurate.
8. Grease is the word
You don't need fancy cooking spray to coat loaf pans or muffin tins when baking. Just use a clean paintbrush to evenly apply grease, butter, or oil to your pans. With a paintbrush, you can thoroughly cover the sides and really get into those corners. No more cake sticking to the bottom.