Baking Tips: Basic Alternatives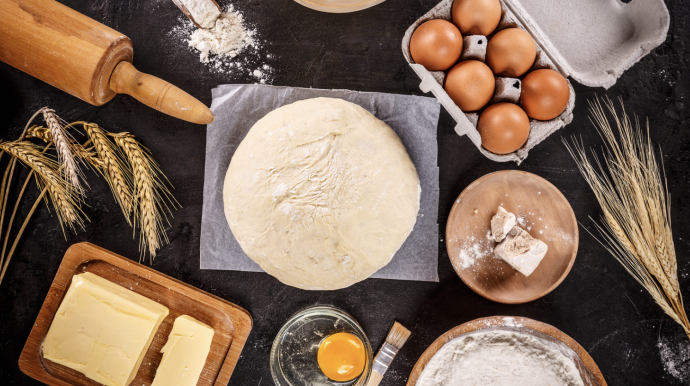 For some of us, common baking ingredients may pose a risk due to allergies or other health issues. Other folks choose not to use certain ingredients for lifestyle or religious reasons. Here are a few vegetarian, allergy-friendly, and minimally processed alternatives to common baking ingredients.
1. Butter
Possible substitutions
Vegetable shortening, vegetable oil, and coconut oil can replace all the butter in a recipe to make it vegan-friendly. Applesauce or prune purée can replace up to half of the butter in a recipe to make a lower-fat version
2. Cream/milk
Almond milk, coconut milk, rice milk, and soy milk can be used to make a recipe dairy-free and vegan.
3. Eggs
Commercial egg replacers can be used instead of whole eggs. Aquafaba (the resulting liquid from cooking beans) can substitute for egg whites.
4. Wheat flour
Use a premade gluten-free flour, or make your own using a mixture of non-wheat flours and xanthan gum.
5. White flour
Whole-grain flour can replace up to half of the white flour in most recipes to create a heartier and more nutritious baked good.
6. Granulated sugar
All sugars are natural and plant-based, but some are more processed than others. Coconut sugar, date sugar, agave syrup, brown rice syrup, honey, and pure maple syrup are some of the sugars that can be used in place of granulated sugar. A simple 1:1 exchange is not always possible. Sometimes the recipe will have to be adapted for the alternative ingredient. For example, using honey to replace granulated sugar would add extra liquid to the recipe, so you'd need to reduce the total amount of liquid in the recipe to make up for the difference.