7 Shoe Storage & Care Tips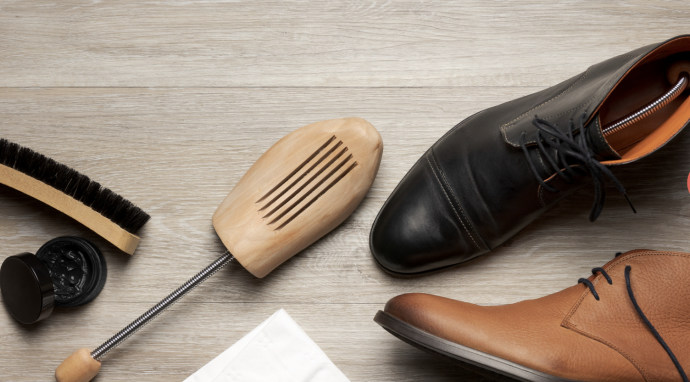 Think about the bottom of your bedroom closet. What does it look like? If you're like many other people, when you open your closet door and look down you see a jumble of running shoes, sandals, flats and so on. And that pile of shoes is probably taking up much—if not all—of your closet floor.
So what can you do to take back that square footage? Read on for simple shoe organization tips that can help you reclaim space in your bedroom closet. If you follow these tips, your closet floor and entryway will be clear in no time.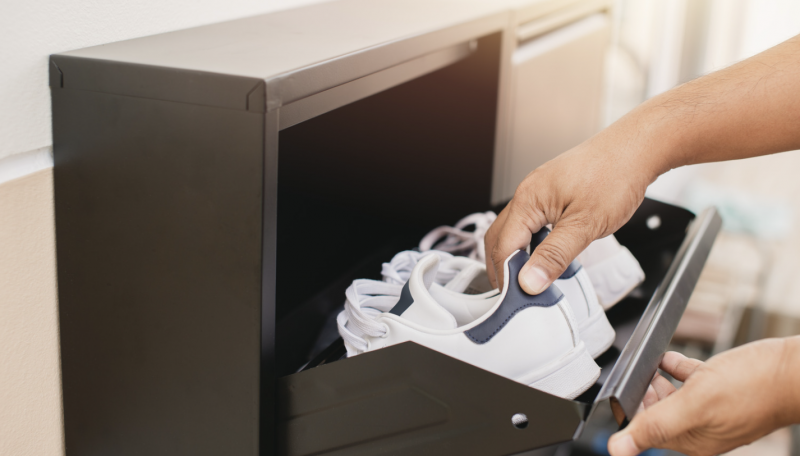 1. Dedicate a plastic box for shoe care supplies
Shoe care supplies such as shoe polish and boot spray can get messy. Dedicate a plastic shoe box for these supplies in the closet so they don't accidentally stain clothing but are always within reach when you need a quick buff or polish.
2. Boots should be stored the same way they are worn, straight up and filled.
This way they don't lose shape. Cut inexpensive pool noodles to fit in the calf/leg area of the boot to create your own boot stocks. No more wrinkled boots flopping over on the floor, which is especially important during the summer storage months.
3. Use old magazines to store boots.
If you don't have pool noodles on hand, use rolled-up magazines inside the boots instead. This is the same idea as the noodles, but it costs nothing to implement.
4. Arrange shoes by use.
Arrange shoes by use, such as dressy, casual, sporty, flip-flops, and boots. This way it's much easier to find the type of shoe you need quickly, and they fit together better as well.
5. Alternate the direction.
Fit more shoes onto shelves by alternating the direction of each shoe in a pair. For example, place one heel forward and the toe of its mate forward, so they are standing heel to toe.
6. Store Shoes in Their Boxes
Most people throw away or recycle the boxes their shoes come in. What they don't realize is that they're getting rid of perfectly good—and free—means of shoe organization. Store shoes that you don't wear on a routine basis in their boxes, and stack those on a shelf in your closet. You can make retrieval easier by attaching a photo of your shoes to their box so it takes you no time at all to find them. If cardboard boxes aren't your style, you can also purchase clear boxes that are specially made for storing shoes. While you'll be able to see into the boxes, you still might want to consider using the photo idea if your closet isn't well lit or if the boxes will be placed on high shelves.
7. Use clear boxes to store shoes.
This way, you keep them dust-free but can still view contents easily. Better yet, store them in plastic drawers so you can simply pull out the drawer instead of shuffling boxes to get the pair you want.