8 Simple & Great Kitchen Hacks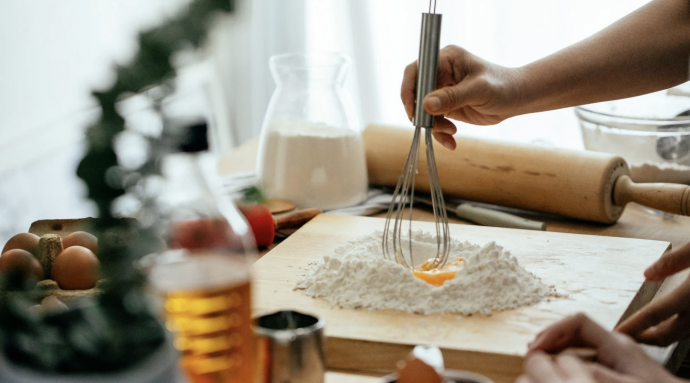 There might be too many cooks in the kitchen, but there can never be too many tips for making mealtime simpler. Whether you're whipping up a quick dish or need some guidance for navigating the kitchen with ease, this advice is never unsolicited. From gadgets and gizmos to time-saving tricks, you'll never make a meal the same way again.
1. Brick Sugar
If your brown sugar has hardened into a brick, use a cheese-grater to grate off the amount you need. The remaining part can be softened with a slice of bread in the bag.
2. Sugar Measurements
One cup of granulated sugar is equal to 1-3/4 cups of confectioner's sugar. Do not substitute in baking.
3. Taco Shell Liners
Place a whole lettuce leaf inside a taco shell and pile on the meat and cheese. This keeps the moisture off the shell and reduces cracking.
4. Taco in Tines
Use the tines of your fork to hold your taco shell upright on your plate while you add the toppings.
5. Quick Shells
To make quick and easy taco salad bowls from tortillas, use a muffin or cupcake pan. Flip the pan over, shape tortillas in the spaces between the cup holders and bake until crispy.
6. Cyber-Cooking
Try to have a tablet or laptop and Wi-Fi available in the kitchen area. Recipes and cooking tips are a mouse click away!
7. Cool Cream
To whip cream faster and more efficiently, chill the cream, the bowl and the beaters first.
8. Perfect Liquids
When measuring liquids, always measure on a flat, stable surface. Trying to measure while holding the cup may lead to inaccurate measurements.