7 Tips for Perfect Pie Pastry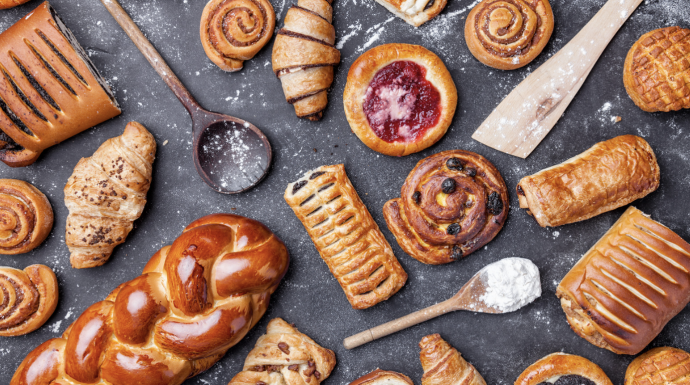 Pie crust can be intimidating, but with a little practice and our 10 tips for a perfect, flaky pie crust, you will be looking for excuses to make another pie! The effort to make homemade pie crust pays off in a flakier and tastier result than anything you buy pre-made. Use this list of 7 simple and useful tips, from choosing the best ingredients to using the proper technique, to turn out a perfect pie crust every time.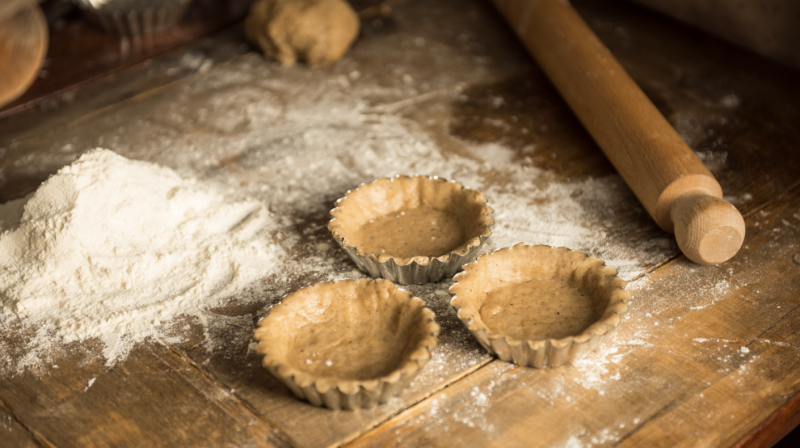 1. How to keep pastry crisp when using fillings
Once a pastry crust is blind-baked, it is ready to be trimmed and filled. Placing uncooked fillings, such as cream or crème pâtissière and fresh fruit, directly on the pastry will result in the bottom of the tart case turning soggy. To prevent this from happening, create a protective layer—for example, with jam.
While the pastry is still warm, use a small, sharp knife to trim away the excess pastry from the rim of the case.
Melt a small quantity of jam or chocolate, and use it to brush the bottom of the tart case before leaving it to set.
Once the lining is set, fill the tart with your chosen filling, and decorate as required.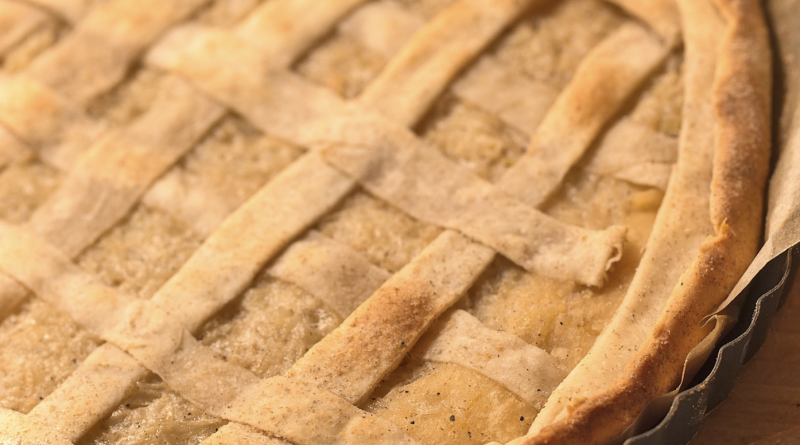 2. Making hot-water pastry
With its use of lard or vegetable shortening, hot-water pastry should be an occasional treat rather than an everyday pastry. Having said that, it is not difficult to prepare, and it produces a gloriously rich, flaky result that is unlike any other kind of pastry. Hot-water pastry is particularly suitable for use with meat products, such as pork and game.
Sift the dry ingredients in a large bowl and create a well in the center.
Gently pour the hot melted fat and water into the well.
Use a wooden spoon to stir the mixture together until it is well combined.
Handling the hot pastry carefully, work to bring it together. You will have to be quick, since it will harden as it cools.
3. How to transfer pastry into a pie pan
After you have made and rolled out your pastry, you will have to transfer
It from the work surface to a pan. This can be a tricky business, because pastry can break if it is picked up incorrectly. However, the simple method illustrated here will ensure that pastry can be moved quickly and successfully every time.
Prepare the pastry as usual, rolling it out on a lightly floured work surface to your required thickness.
Roll the pastry around the rolling pin, then gently unroll it directly over the pan.
Press the pastry firmly into the bottom edges of the pan, then up the sides, before trimming off any excess.
4. What is blind baking?
Blind baking is a simple, extremely useful method of prebaking an empty tart crust for filling or for storing and using at a later date. The technique is not as difficult as it seems, and it ensures that the bottom of a pie or tart will be cooked through even with the wettest filling. It is possible to purchase ceramic baking beans that can be used over and over; a cheaper alternative is to use dried chickpeas or other beans, making sure to label them as blind-baking beans when you store them for future use.
How to use?
Prick the bottom of the pastry case with a fork to allow steam to escape. This prevents the pastry rising and forming air bubbles. Line the pastry case with a sheet of parchment paper and fill it with ceramic baking beans or dried chickpeas.
Make sure that the baking beans are evenly distributed, covering the bottom of the case in a thick, uniform layer.
Once the pastry case is cooked, gently remove the beans and paper. Cook for a further 5 minutes to finish the base.
5. Freezing pastry for later use
Freezing blind-baked pastry cases is a great way to prepare ahead when you have to bake for a large number of people or a special occasion. Bake your pastry cases, wait for them to cool, then wrap them individually in plastic wrap, followed by a layer of aluminum foil. Finally, make sure you label them before freezing. The edges of the pastry cases may get knocked and broken if they are piled up or crushed in the freezer, so store them carefully. Even better, freeze individual pastry cases, then stack them in a large container in the freezer.
6. Easy tips for flavoring pastry
Once you have mastered the art of making simple pastry, there are many different twists you can put on it to make it your own. Both sweet and savory pastry can be flavored with various herbs and spices to complement the filling. Add just a little to begin with, then bake a small piece of the pastry while the remainder rests in the refrigerator to see how the flavors work out before you decide whether to add more. A simple addition to any sweet pastry is a couple of tablespoons of granulated sugar, which gives a sweet, crisp finish to the pastry. Cocoa can also be added in place of some of the flour. Savory fillings need only a complementary herb processed into the flour to add color and flavor to the dish.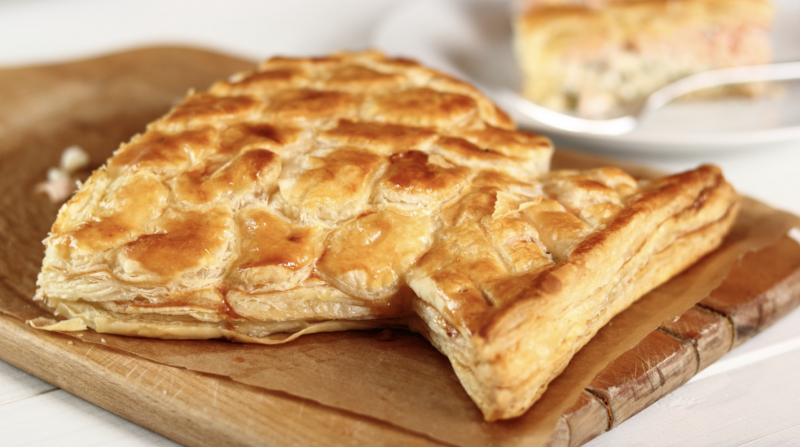 7. Making attractive pie tops
As key as the taste of a pie is, presentation is also important, and finishing a pie with a decorative design will make it more appealing. There are several techniques that can give your pies
the flourish they deserve, from a simple pinch-to-crimp border to a more elaborate feathering effect. Cut vents in the top to allow steam to escape.