Cooking Tips & Tricks: Chocolate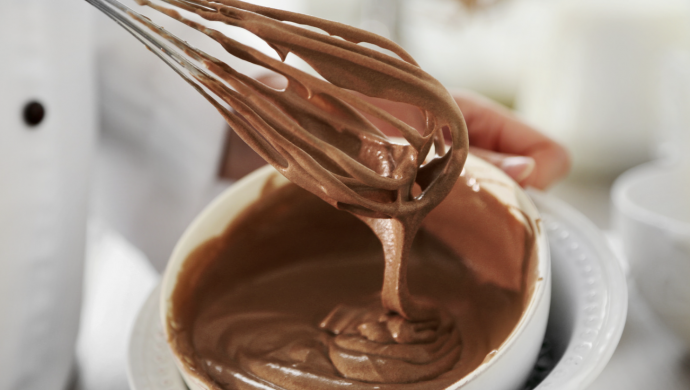 When baking something chocolate-y, the quality of the chocolate is not something to be compromised. Chocolate is one of our favorite foods, whether in a recipe or a bar or box of chocolates snuggled in front of the TV. Working with chocolate is easier than you think by following a few tips before you start.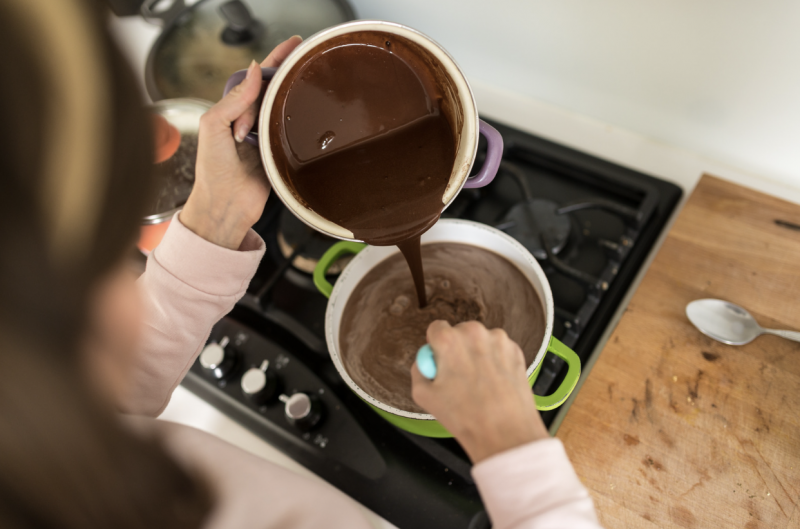 1. Gold Medal Flour.
To clean the residue of melted chocolate from a pot or pan, mix in a little Gold Medal Flour. The flour absorbs the remaining chocolate, which you can then add to your batter.
2. Hershey's Cocoa.
When baking chocolate cakes or cookies, dust the rolling pin, cutting board, and pan with Hershey's Cocoa rather than flour to enhance rather than detract from the chocolate flavor.
3. Hershey's Cocoa and Crisco All-Vegetable Shortening.
All out of squares of unsweetened chocolate? In a pinch, substitute three tablespoons Hershey's Cocoa and one tablespoon Crisco All-Vegetable Shortening for each one-ounce square unsweetened chocolate required by the recipe.
4. Chocolate Chips and Ziploc Storage Bags.
To add a chocolate design to desserts like cake and cookies, place Chocolate Chips in a Ziploc Storage Bag, seal the bag shut, and carefully submerge the bag in a pot of hot water (roughly 120 degrees Fahrenheit) for a few minutes until the chocolate chips melt to liquid. Remove the bag from the water, dry off the outside of the bag, and using a pair of scissors, carefully cut a small hole in a bottom corner of the bag. Pipe out the chocolate to decorate the desserts.
5. Chocolate Syrup.
To use the final drops of syrup from an empty bottle of Chocolate Syrup, fill the bottle with milk, shake vigorously, and pour yourself one last glass of chocolate milk.
6. Ziploc Storage Bags.
To decorate cookies and cakes with melted chocolate, fill a Ziploc Storage Bag with chocolate chips, seal the bag shut, and place in a pot of boiling water to melt the chocolate. Use a pair of scissors to snip off one corner and pipe the melted chocolate to decorate the cookies or cake.
7. Morton Salt and Kingsford's Corn Starch.
To enhance the taste of hot chocolate, dissolve a pinch of Morton Salt and a teaspoon Kingsford's Corn Starch in the pot.