7 Kitchen Storage Hacks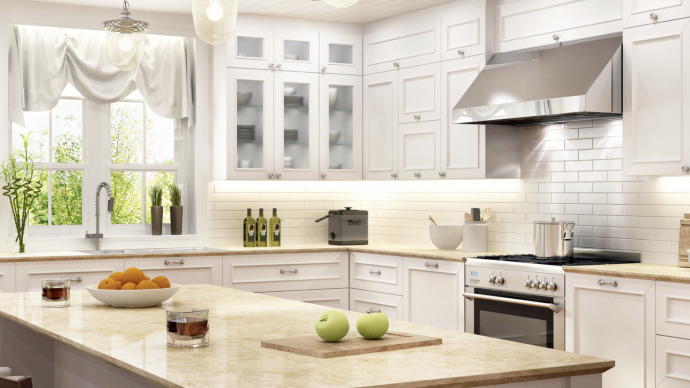 Maximize your storage at home with these handy tips and tricks.
Let these simple hacks inspire you to find more space and storage in your kitchen than you could've ever imagined! Enjoy!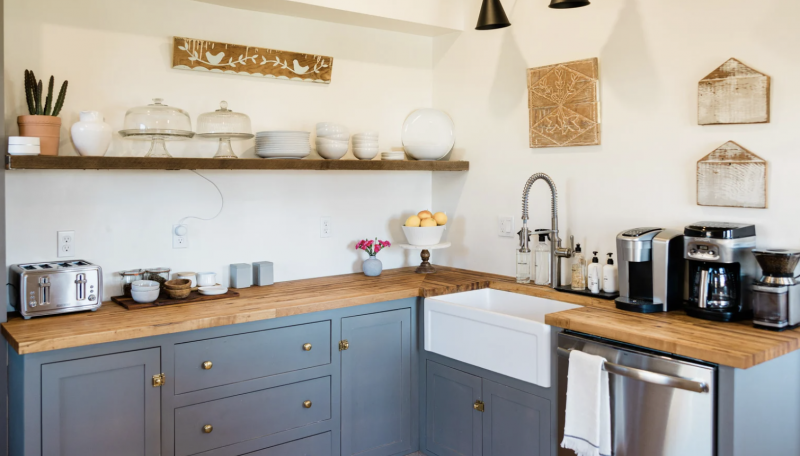 Hang Fruits and Vegetables in Baskets
Clear off some space on your counter or in your fridge by installing a fruit basket in your kitchen instead. Not only will this provide you with a lot of extra functional space, it will actually save some of your products: bananas, avocados, and citrus fruits should not be stored in the fridge, anyway.
Hang Your Mugs from Hooks
It happens to all of us: you start out with one mug and suddenly, your collection of coffee cups and mugs has exploded, occupying massive amounts of limited cabinet space. To reclaim the room your mugs once occupied, add some hooks to the bottom of your cabinets and you'll have tons more room in a minute.
Screw hooks under shelving
Screwing unobtrusive hooks onto the under-side of wall-mounted shelves will double up your kitchen storage space. Hang beautiful mugs or large utensils. Measure and mark out the exact space between each hook for a consistent and streamlined look.
Use Letter Holders to Store Your Cutting Boards
That pile of cutting boards cluttering up your cabinet can be organized in a snap with just one simple item: a magazine holder. Try to store your cutting boards in one and they'll be far easier to find—and less likely to suddenly rain down on you, when you open your cabinet.
Use a Magnetic Spice Rack
We all tend to use spices every day, for almost every meal, but many of us keep them ineffectively stored in a cabinet. Eventually, they take up a lot of space and are difficult to find. Instead, use a wall-mounted magnetic rack and all your favorite spices will be easy to spot without cluttering up otherwise usable space.
Clear Counter Space With a Hanging Pot Rack
Pots and pans, being essential for any home cook, tend to take up a huge amount of space in any kitchen. To reclaim some of those drawers and cabinets, you can install an overhead rack instead. This will clear up loads of space and make it way easier to find the pot you need within a minute.
Turn plinths into draws
Kickboards give kitchens a smart finish but they are also hiding huge storage potential underneath the units. Buy ready-made draws with plinth fronts and runners to match your kitchen style or make your own as a woodworking project.