9 Space Saving Tips for Your House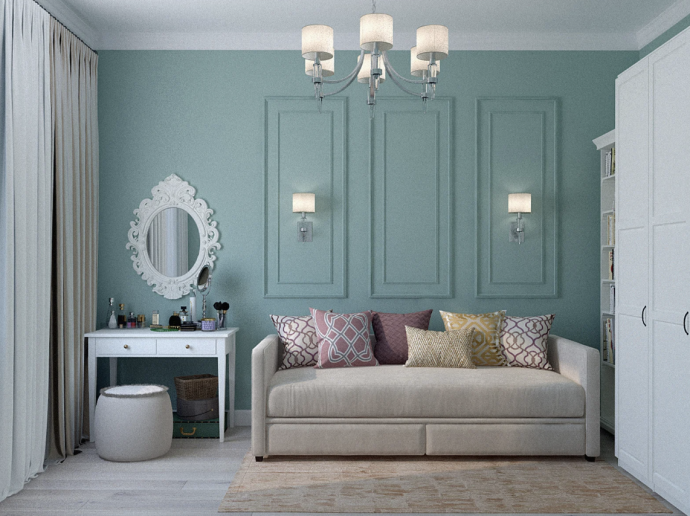 When your closets are bursting at the seams, your bookshelves are overflowing, and your computer is sitting on your dining room table, it's time to look for ways to save space. In every home, there are a few empty nooks and crannies that can be put to good use. Extra storage space can be created in most areas of the home, including the kitchen and family room, dining room, bedrooms, hallways and corridors. Review all potential space-saving areas available for additional storage before deciding how to proceed. Discover some space-saving tips and tricks for your home.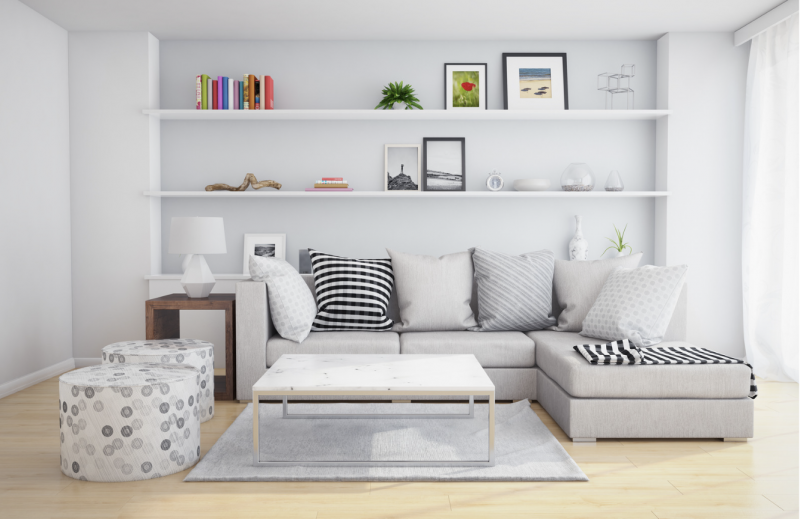 1. Proper storage
Pack articles of clothing in white tissue paper to protect them. A layer of blue tissue prevents white clothes from yellowing, and cedar chips between clothing help to guard against moths. Vacuum-sealed bags with vents make practical space-saving storage devices for bulky clothes and blankets—just put the items in the bag and suck out the air with a vacuum cleaner. Finally, store hats in hat boxes and stuff leather handbags with tissue paper so they keep their shape.
2. Create additional storage space under a pitched roof or a sloping staircase by adding a moveable closet on casters or a custom-built cabinet door.
3. Turn a nook into a cabinet by installing a rod for clothing. The space between the clothes rod and the back wall should be the width of half your widest hanger. If there's no room for a door, install a roller blind or a curtain.
4. There is plenty of extra room beneath a loft-style bed for cabinets and shelves.
Use the space under the bed. Tuck away extra blankets or pillows for guests in drawers, low chests or sturdy boxes that are low enough to fit under the bed. A chest of drawers with casters and handles or loops is particularly easy to move in and out. This works best with a bed on a taller frame.
5. If there is no space under the bed, hang shelves above it instead.
If you want to store important but not particularly attractive objects on open shelves, use a set of matching decorative boxes to hide them away while keeping them in view.
6. If you have a high-ceiling bedroom, consider installing a platform for the bed to turn it into a loft-style bed.
In this way you will have created more space and can put the area beneath it to good use. What works best in this case will be a chest of drawers, a trunk or a set of shelves covered with cabinet doors.
7. Hallways and corridors can make up a large percentage of a home, yet they are rarely used as storage spaces.
Why not put every nook and corner to work with custom-fitted shelves? Storage and hardware stores offer modular, multi-use shelving systems that can stretch the available storage space without stretching your budget. But there are all sorts of other solutions as well. Install a shelf or shelves over the front door or along one wall in the hall, as well as some hooks. This will make it easy to organize coats, boots and shoes, scarves and sporting equipment.
You can use matching pull-out baskets to make everything look tidy and attractive. Or you might want to conceal it all behind a curtain or blind.
8. Alternatively, instead of hiding the shelf away, why not try showcasing it instead? If you equip the shelf with halogen spotlights, it will become a welcoming island of light in the hallway.
9. Another great idea is to build a small custom-made office or chest of drawers to go beneath a staircase in the hallway. A desk made exactly to fit and one or two shelves is perfect for using this potentially dead space.