7 Cooking Tips & Tricks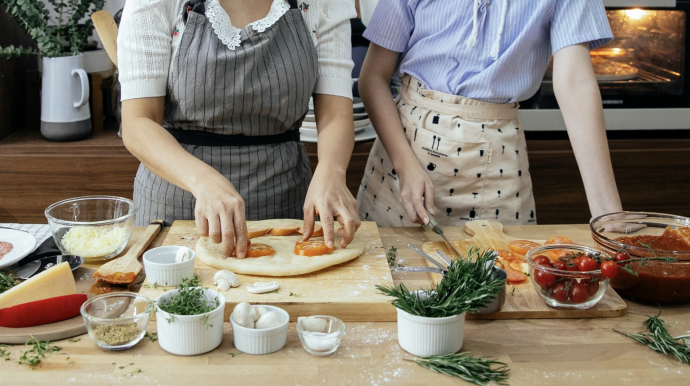 Whether you're a hesitant beginner or a consummate professional, everyone who sets foot in a kitchen needs a refresher on the basics sometimes. Here are some simple and great cooking tips that changed my life—and the ones I know will change yours, too.
1. Cool It Down
Don't place hot food directly in the freezer. Allow it to cool down in the refrigerator first. Placing hot items in the freezer can raise the temperature too much and partially thaw frozen items.
2. Get Trashy
When cooking, keep a plastic grocery bag hanging on the outside cabinet door handle. It's a handy way to throw things away quickly without having to open and close the door often.
3. Soapy Sink
To encourage quick cleanups as you go, keep your sink filled with hot, soapy water while cooking. You'll be more likely to wash, rinse, and put away quickly.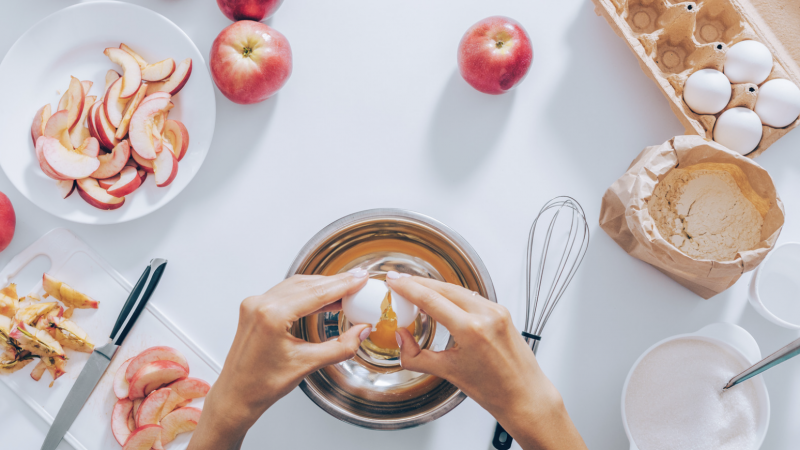 4. Animal Instincts
Trust your senses when cooking. If something doesn't smell right to you, it's probably spoiled.
5. Read Recipes
When trying a new recipe, always read it completely first. Avoid the frustration of starting to cook and realizing you are missing an ingredient or utensil!
6. Guessing Temp & Time
If you're unsure of how long to cook something, cooking it at lower heat for a longer time is best. You're less likely to burn your meal.
7. Prep Ahead
When cooking a big meal, do as much as you can ahead of time. Cutting vegetables, making stock, and measuring spices can all be done ahead.