8 Tips to Cook in Crock Pots & Slow Cookers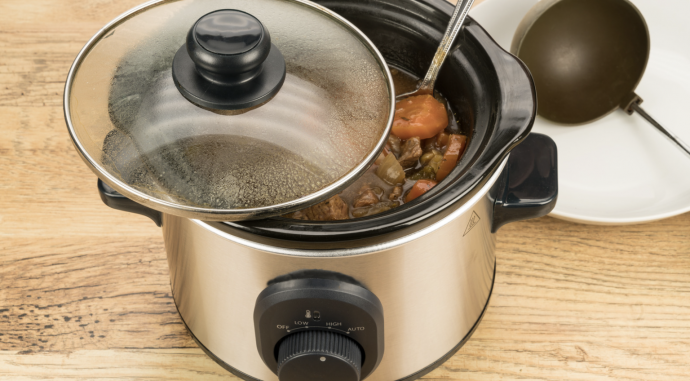 Discover 8 simple tips & tricks to cook in crock pots & slow cookers!
1. Simple Cleaning: One of the best things about slow cookers is the easy cleanup. Because moisture is retained easily, scorching should be minimal. If your pot is hard to clean, it may have been on high heat too long.
2. Experience Teaches: Each slow cooker is different. Adjust times as needed to ensure proper cooking times and moisture levels.
3. Cook And Freeze: Don't cook a smaller portion of a recipe in your crockpot or the heating will not be correct. Make the whole recipe and freeze for meals another day.
4. Fabulously Full: When cooking with a crockpot, for best results don't over-fill or under-fill. Filling the pot about 1/2 – 3/4 full is the proper amount.
5. Limit Liquids: Cooking with a crockpot retains a lot of moisture. Practice with your recipes to see if you need to reduce the amount of liquid required in a crockpot.
6. No Peeking: Opening the lid for a stir or peek adds almost 15 to 20 minutes to needed cooking time. Leave it alone and let it cook.
7. Ice Advice: Don't add frozen or very cold food to your slow cooker. The addition can lead to an unsafe cooking temperature.
8. Watch The Wine: If you're adding wine as a flavoring, be careful not to use too much. The alcohol will not evaporate as much as in a high-heat pan on the stovetop.