6 No-Skip Kitchen Floor–Cleaning Tips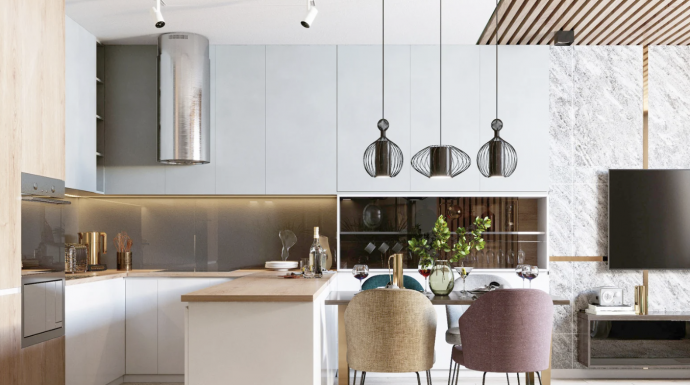 Floors are among the first areas to accumulate stains, crumbs, and dust in the kitchen. From grease splatters to errant peas, corn kernels, seeds, sugar and flour dustings, and everything in between, the floor (and those nooks beneath cabinets) tends to be a catchall for all of our kitchen messes. Even if you're the kind of home cook to spot clean spills as you go, you'll know that kitchen floors are one of the dirtiest areas in anyone's home. Daily maintenance is a must, but so is an occasional deep clean. Discover some simple tips for kitchen floor cleaning.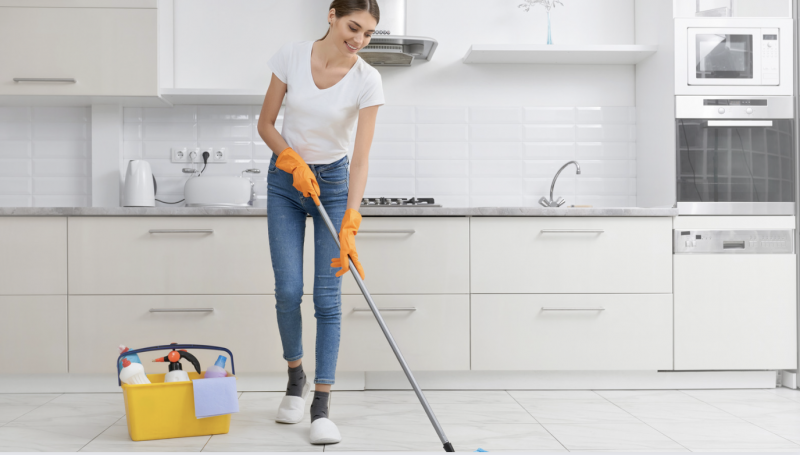 1. Keep a mini vac handy.
Stash a lightweight stick vac in a closet close to your kitchen. It's perfect for handling dry spills quickly and makes after-dinner floor cleanup a cinch.
2. Nab sticky messes.
Wine dribbles or jelly blobs dry in no time and are not only hard to remove but attract more dirt. Spritz a little cleaner on a paper towel and wipe to remove stains. Dab a damp paper towel into a little baking soda to rub out scuff marks.
3. vacuum first, then mop.
This way, you'll capture loose dirt and dust before it sticks to the floor and gets pushed around by the mop.
4. Lay down a mat.
Before any messy cooking projects, like frying or making pasta or pizza, place a large towel on the floor to catch any spills or grease splatters. When done, shake out and wash the towel, and admire your clean floor!
5. Don't overlook the nooks.
Dust gets caught in hard-to-reach places, like under the cabinet toe kick, around chair and table legs, and along the base of the refrigerator. Use your vacuum's hose and crevice tool to nab the dust and hair lurking there.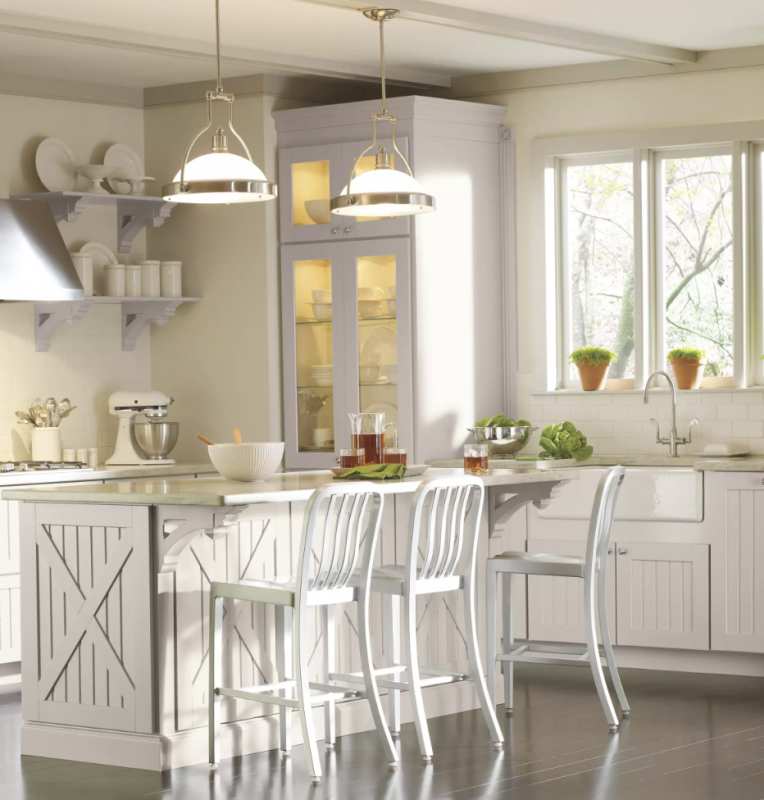 6. Cleaning hardwood floors
Sweep or vacuum, then mop. Since wood can warp if exposed to too much water, we recommend mixing one teaspoon of castile soap into a 24-ounce spray bottle of hot water, then adds 10 drops of lemon or rosemary essential oil. Lightly spritz the floor and wipe it with a microfiber mop.