7 Tips for Perfect Desserts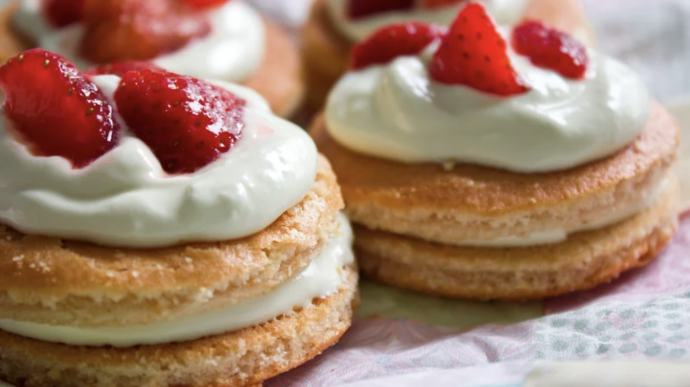 Desserts are known to elevate the dining experience after a yummy meal—but making them is a whole different ball game. By now, you might have perfected the easy-peasy desserts like the ref cake, and even the fruit salad so why not try more ambitious ones? Not only are you serving new desserts for your family to try but also elevating your dessert making skills along the way. In the kitchen, learning something new is half the fun! If you want to master desserts, here are some tips to keep in mind so you can conquer the kitchen.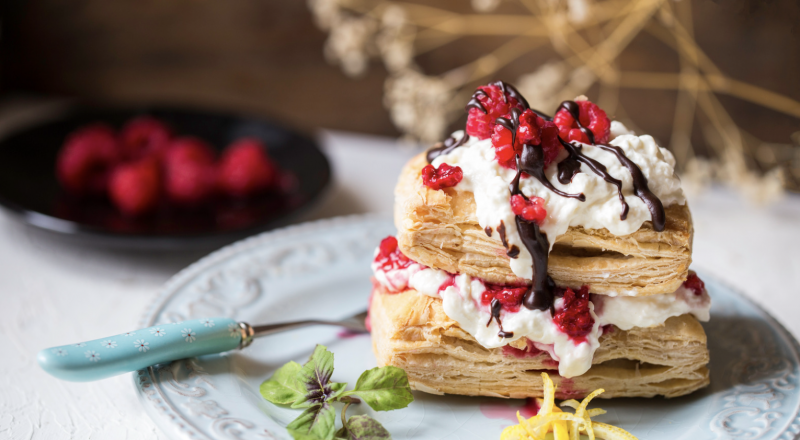 1. Anyone can frost like a pro
A cake makes an impressive ending to any meal. Here are a few simple tricks that can take your decorating skills to the next level.
A. Diy cake comb
A cake "comb" is an easy way to make patterns in the icing on a cake. Make your own at home with nothing but a pair of decorative scissors (like pinking shears) and a plastic lid or discarded credit card. After frosting, use the serrated edge to create a ridged design.
B. Makeshift cake stands
Frosting a cake is made much easier when it's elevated on a cake stand. For infrequent bakers, a lazy susan makes an admirable stand-in. Alternatively, try placing the cake on a cardboard round, then on an overturned 12-inch pizza pan or similarly sized baking sheet. Set the pan on an upside-down flat-bottomed bowl. The bowl provides height, and the pan can be rotated as needed.
2. The secret of the swirls
Cupcakes topped with swirled frosting may look like the work of a professional baker, but there's a way to bring this fancy technique home.
1. Spoon a line of colored frosting down the center of a large piece of plastic wrap and then spoon a second color alongside it. Fold the plastic in half lengthwise.
2. Roll the frosting into a log, twisting and knotting one end of the plastic.
3. Insert the open end of the log into a pastry bag and pull the plastic tightly through the piping tip. Snip off the excess plastic.
4. Pipe the frosting onto cupcakes as usual.
3. Serving rock-hard ice cream
Taken straight from the freezer, small pint-size containers of premium ice cream often are frozen too hard to scoop easily. Here's an unusual solution to this problem: place the container on its side on a cutting board and cut off slices, right through the cardboard, with a serrated blade or an electric knife. Peel the cardboard off the sides and serve. The lid will sit flush up against any ice cream left in the container for easy storage. This method lends itself to artful presentations, such as sandwiching each disk between two cookies for easy ice cream sandwiches, or cutting the disks into interesting shapes using cookie cutters.
4. Custard's last stand
Individually portioned desserts such as custard are a great make-ahead solution when entertaining, but only if you have enough refrigerator space to accommodate multiple ramekins. Maximize space by placing a tiered cooling rack in the fridge. With multiple shelves, you can chill several servings at once.
5. Oven-melted chocolate
Put minced chocolate in a metal bowl then place it in the oven. The temperature should be set to 110 degrees or at the lowest temperature setting (with the door slightly open). The chocolate will melt in about 60 minutes.
6. Take a dip
Make a dipping chocolate coating for candies and other treats by adding 1 tablespoon vegetable oil to 6 - 8 ounces of solid chocolate and melting them together.
7. Super storage
All kinds of chocolate need proper storage to avoid absorbing other odors. Wrap it tightly and store at around 65 - 68 degrees f and about 50% humidity to keep it good for almost six months. Dark chocolate can last longer.