7 Tips For Cocktail Parties
Hosting a good cocktail party at home doesn't need to be complicated or expensive. It just requires some delicious cocktails, fun finger foods and a bit of planning ahead of time. Toss in some fancy touches and you will have yourself an elegant cocktail party perfect any time of year.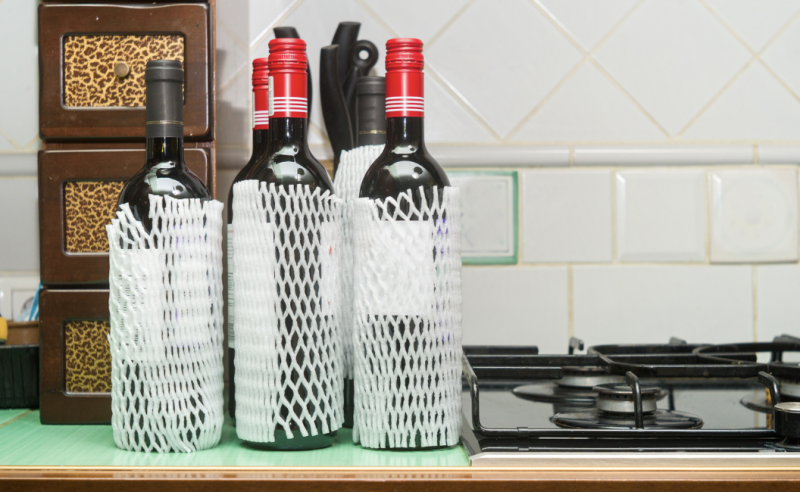 1. Wine bottle bib
To keep drips from staining your tablecloth, tie a paper collar around wine bottles before pouring.
1. Fold a paper towel in half lengthwise, then fold it in thirds lengthwise (like a business letter). Wrap the strip around the neck of the wine bottle, overlapping the ends.
2. Tuck one end of the strip under the other and pull the free end to tighten the strip snugly around the neck of the bottle.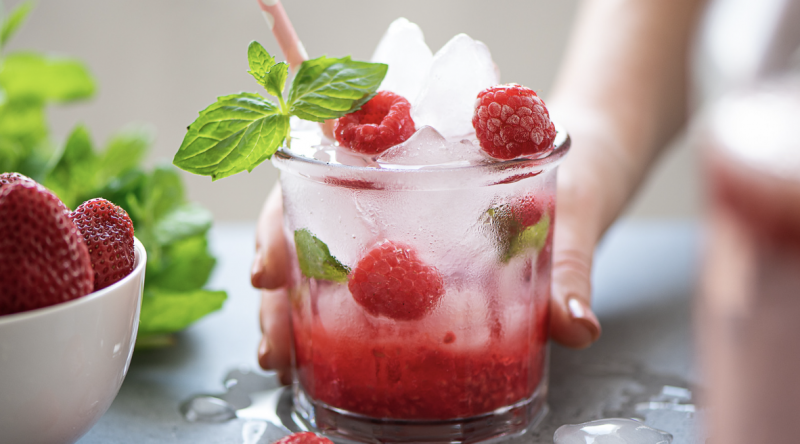 2. Aerate wine in a flash
Red wines—especially young, undeveloped ones—benefit from a breathing period after opening to break down tannins and sulfur compounds by exposing as much of the wine as possible to oxygen. Typically, this is done by pouring the wine into a wide, shallow vessel and letting it rest for several hours, but decanting can also be accomplished by simply pouring the wine between two pitchers 15 times. Wines that are decanted this way taste bright and balanced, with more complex aromas coming to the fore.
3. Makeshift Martini shaker
Cocktails like martinis and manhattans should be shaken, not stirred, and not just because james bond says so. Shaking the cocktail with the ice chills the mixture more thoroughly than simply stirring it. A spillproof coffee mug with a screw-on lid makes a fine substitute for a proper martini shaker. Just be sure to place your finger over the sipping hole when you shake.
4. Home-filtered vodka
When it comes to cooking and baking with vodka, we usually recommend that you spend the money on a premium bottle, but there is a cheaper option. Vodka is charcoal filtered to remove impurities. Generally speaking, the better-quality vodka is more highly filtered. So if your cheap vodka hasn't been filtered much before it hits the shelves, just do it yourself. Pour it through an at-home water filter four times. This works great for improving vodka that you're going to use in a recipe or in a mixed drink. If you want the liquor for straight-up drinking, seasoned palates will notice a difference.
5. Guaranteed chill for Gibson
Use frozen onions in your Gibson (a martini garnished with onions instead of olives) instead of the traditional pickled onions. They will help keep the cocktail chilled while also imparting the ideal essence of onion.
6. Chilling in the laundry room
Especially around the holidays, refrigerator space available for chilling beverages for a party is often at a premium. For an unusual solution, turn your top-loading washing machine into something of an icebox. Fill the washer's basket with ice cubes, then nestle in the drinks. When the party is over and the ice has melted, simply run the washer's spin cycle to drain the water.
7. Keeping cool with your bundt pan
When you aren't baking cakes with your bundt pan, you can use it to bring a whole new cool factor to your parties with these two tricks.
A. In the punch bowl
1. Arrange a layer of thinly sliced citrus rings over the bottom of the pan. Pour enough cold water over the fruit to barely cover. Freeze until firm, then add enough water to cover the fruit by 1½ inches. Freeze until firm.
2. When you're ready to use the ice ring, run the bottom of the mold under warm water until the ice ring releases. Place the ring in your punch bowl.
B. On the snack table
1. Fill a bundt pan halfway with water; freeze until firm. Just prior to serving, run the bottom of the mold under warm water to loosen the ice ring.
2. Place the ring in a large serving bowl and set a container of cocktail sauce or other dip in the center. Top the ice with shrimp, crudités, or fruit.