10 Baking Tips: Frosting & Finishing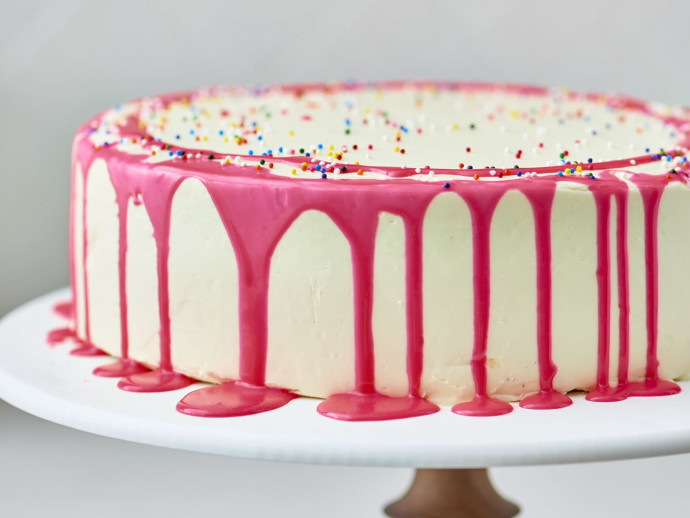 Frosting a cake might feel like a challenge at times, especially if you're working with a layered cake—so many things can go wrong in the process. We've rounded up 10 awesome tips to help you out. Read along and get one step closer to the cake of your dreams!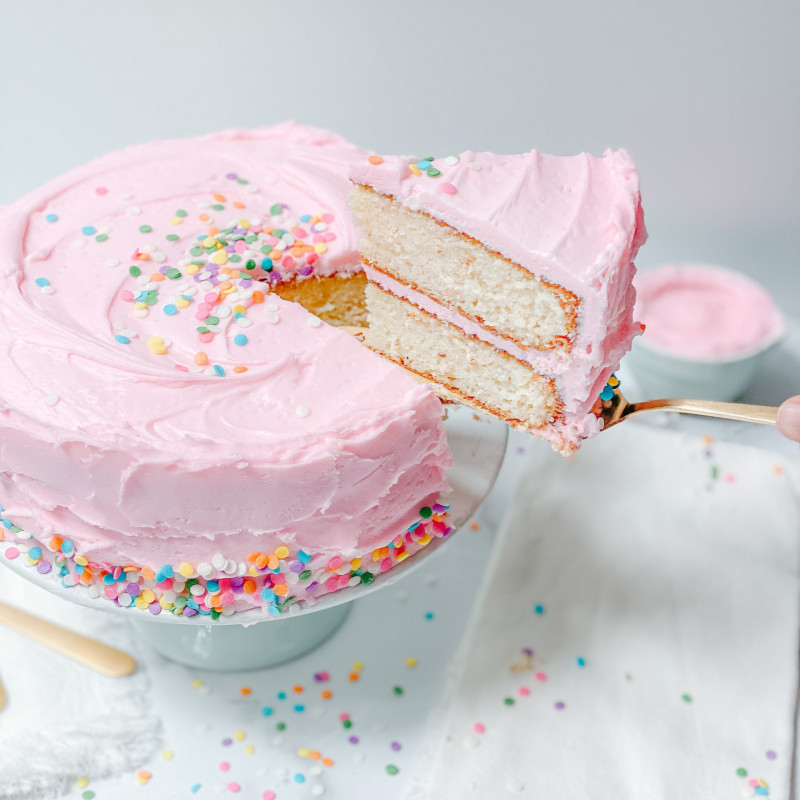 1. Clean edges
A common mistake made by amateur bakers is to frost and finish a cake, then move it to a serving plate. This inevitably results in the frosting cracking and can ruin a lot of hard work. Frost a cake directly on the serving plate you intend to use to prevent this from happening.
Parchment paper trick insert strips of parchment paper under the edges of the cake to protect the serving plate as you work. Then slip them out after the frosting is finished.
2. Preventing icing from picking up crumbs
Decorating a cake takes a little practice, and often crumbs will get into the frosting, affecting the overall neatness of the result. To avoid this, coat the cake with a thin layer of melted and cooled jam, or thinned frosting, before applying the final layer of frosting.
Quality finish a slightly flexible metal palette knife is an essential piece of equipment for a professionally finished cake.
3. Keeping cakes moist
Cupcakes are delicious, but they don't keep well. Because they are so small, they have a tendency to dry out more quickly than larger cakes. To prevent this from happening, be sure to frost them right to the edges of the paper, because this will effectively create an airtight seal around the cake.
Spiral frosting for perfect frosting, start around the edges, close to the paper, and spiral around the cake to finish in the center.
4. Improvising a piping bag
Piping bags can be difficult to clean and unwieldy to hold, especially for small quantities of icing. Try improvising your own using a small, strong plastic freezer bag—it's easy to hold for small detail work, and it's disposable, too.
Step 1. Spoon the icing into one corner of the bag, pushing it down gently to avoid air bubbles, which can spoil the finish.
Step 2. Tie or clip the top of the bag, then use a pair of sharp scissors to snip off a small corner. Squeeze the bag gently to release the icing.
5. Mixing icing color
Food coloring can transform plain white frosting, turning your cake into a beautifully bright or prettily pale creation. Be aware that a little food coloring goes a long way. For best results, use the tip of a wooden skewer or toothpick to add the coloring a little at a time, until you achieve the desired result.
6. No time for Frosting?
Baking can be a timeconsuming
Affair, and sometimes there isn't the opportunity to cool a cake, frost it, and allow the frosting to set before it is served. However, if time is a concern, you can still present a pretty, unfrosted cake. Simply use stencils to add a decorative edge to a fine dusting of confectioners sugar.
Time-saving decoration
Cut your own shapes and use a small sieve or tea strainer to control the amount of confectioner's sugar you sprinkle over the finished cake.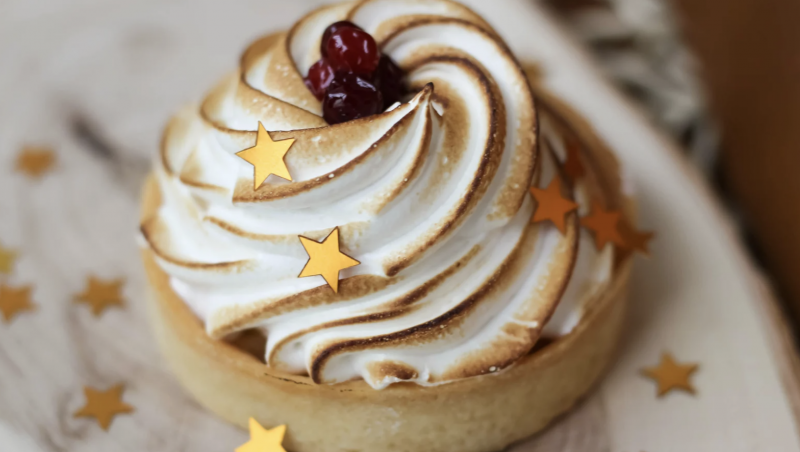 7. Quick & interesting toppings for muffins
Muffins are some of the simplest, fastest things to bake, and they can contain a wide variety of dried fruits and nuts, as well as other flavorings, either sweet or savory. Simple toppings, such as a handful of chocolate chunks, a quick streusel topping, or dried banana chips, can add a final flourish to these delicious baked goods.
8. Streusel topping
A streusel topping adds a sweet, crumbly crunch to muffins, cakes, and other baked goods. A quick streusel topping can be made by rubbing together cold, diced butter, some soft light brown sugar, a handful of oats, and some cinnamon. This streusel mix stores well in the freezer, in a ziplock bag, and it can be used straight from frozen. Try making a large batch and storing the rest for later use.
9. Finishing sweet tarts
With a blowtorch
A blowtorch can transform the look of a simple tart in a matter of seconds. Make sure that the tart is chilled before you begin—this will prevent the filling from heating with the flame. Sprinkle a thin layer of very fine sugar over the top of the tart, and use the blowtorch to achieve a brûlée effect.
10. Caramelizing
Any set custardlike filling can be finished off with a blowtorch and caramelized. Just make sure the tart is well chilled before applying any heat. Leave to set before serving.