How to Keep your Walls Clean: Tips & Solutions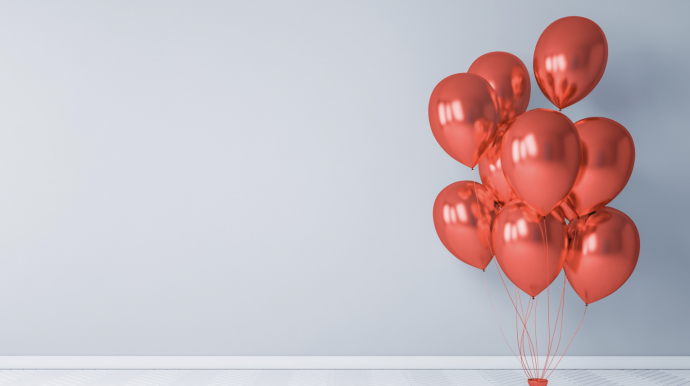 Regular maintenance keeps walls and ceilings clean and makes rooms appear light and airy. Whether walls are painted, panelled, brick, plastered or wallpapered, keep them in good condition to avoid unnecessary redecoration and to make sure every room in your home looks inviting.
Keeping walls and ceilings dust and cobweb free should be part of the regular housekeeping routine. However, certain surfaces will require more detailed care. Protect the floor before you embark on any drastic wall cleaning.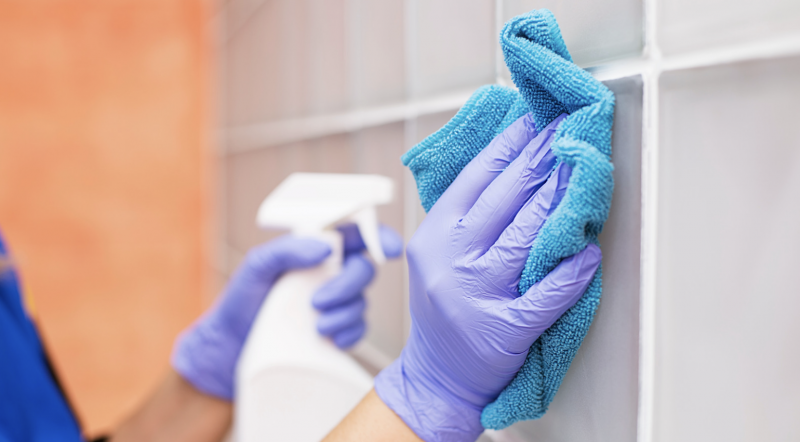 Maintenance routine
Dust walls and ceilings regularly. If you don't have a feather duster, simply tie a dust rag to a broom.
Suck up cobwebs with the crevice tool on the vacuum cleaner.
Test all cleaning products on an inconspicuous spot before removing stains. If the product stains the wall, at least it will be hidden from view.
If you plan to put up wallpaper, go for the washable, scuff-resistant variety. This will make cleaning much easier and will cut down on time spent on maintenance.
Wash walls using a damp, soft sponge and an all-purpose wall cleaner, working in gentle, circular strokes.
If you have to wet-wash the walls, be extra cautious and switch off the electricity.
Brick
Brush brick walls occasionally with a scrubbing brush and sweep up loosened grout.
Do not wet-wash brick walls—the moisture will soak into the porous masonry and could cause mildew or other damage.
Plaster
Dust plaster moldings and decorations regularly, preferably with a feather duster.
Wet-wash plaster only when necessary. First check that the finish is solid enough, then spray it with a little soap and water so that you're able to reach even the cracks. Finally, spray with a small amount of clean water and dab up all liquid with a dry cloth.
Painted surfaces
Remove dirt or stains on walls painted with oil-based paint with soapy water.
Wash walls painted with acrylic paint with soapy water containing a couple of dashes of ammonia. Wipe with water and pat dry. A soft scrubbing sponge is helpful around light switches but remember to turn the power off first.
Never wet-wash whitewashed walls as it will take the color off.
Use a rubber eraser or a fresh piece of white bread to remove new stains from painted walls.
Wallpaper
In heavy traffic areas such as the kitchen or bathroom, choose a washable wallpaper.
If a section of wallpaper is very dirty, it might be easier simply to remove it and replace it with a new piece. Make sure the remaining wallpaper and the patches abut each other, rather than overlapping at the edges.
A trick for repairing wallpaper is to tear rather than cut the edge of the patch so that it blends in seamlessly with the "background."
Dust textured vinyl wallpaper before cleaning then wipe it with a damp cloth, sponge or soft brush and warm detergent solution. Rinse it with water, but don't let it get too moist, and dry thoroughly.
Dust grease stains on textured wallpaper with talcum powder. Allow it to work, then brush it off. Wipe off any excess powder with a damp cloth or give it a quick vacuum.
Never soak fabric or cork wallpaper as they will swell. Instead, carefully wipe them off with a damp cloth. If too much water is applied, pat dry with a clean cloth.
Treat cork wall tiles like washable wallpaper if they are sealed with a matte varnish. This will help to avoid the potential problem of soaking the cork. If the tiles are not sealed, it is worth taking the time to varnish them.
Carefully vacuum textured wallpaper on low power and avoid wet-washing it.