10 Kitchen Speed Cleaning Tips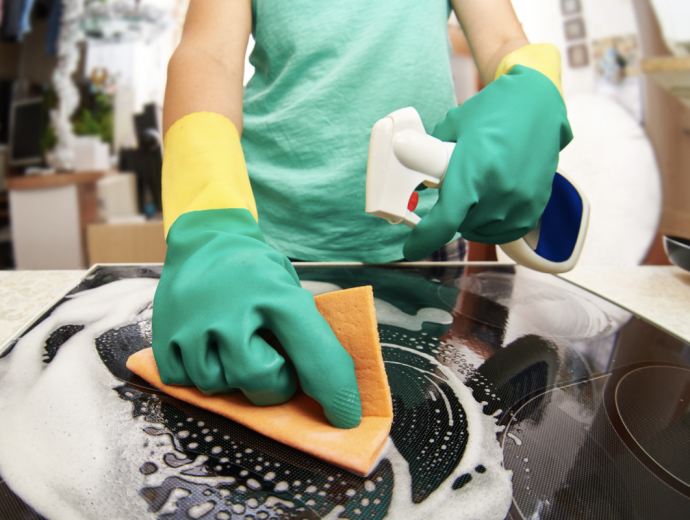 The kitchen is often the most used room in the house and can also harbor more germs than any other room. It's important to know how to organize it efficiently and clean it safely. But what about those hard-to-clean spots like under the refrigerator and the greasy range hood? It's important to clean the kitchen on a schedule, but knowing how to clean those pesky spots is also key to unlocking the secret to a clean and organized kitchen. You do not have to spend all day cleaning the kitchen to make it shine. With this quick cleaning checklist, you'll have your kitchen shining in no time.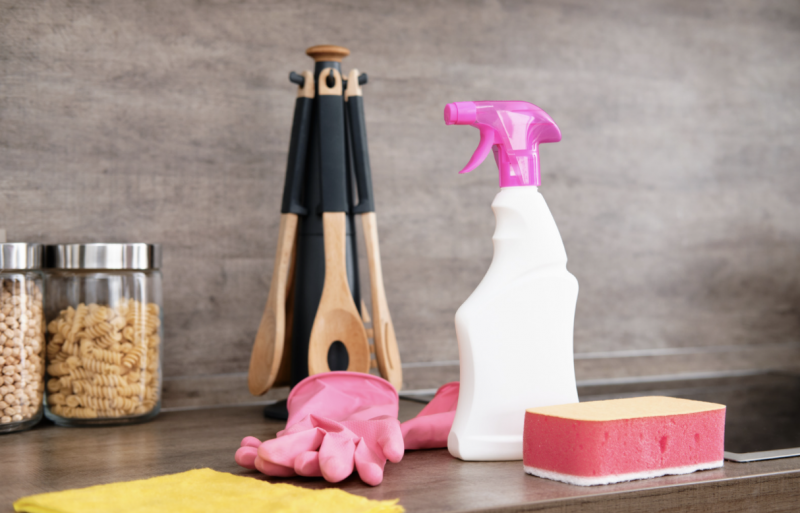 1. Set a timer.
Setting a timer is a great way to motivate to clean quickly. Eliminate any distractions, set a timer for 10–15 minutes, and see how much you can get done.
2. Quick declutter.
Collect anything on the counters and kitchen table that doesn't belong. Don't put these items away right now, but get them out of the kitchen, pronto.
3. Unload/load dishwasher.
It only takes 3–4 minutes to unload a dishwasher and put the dishes away—stop putting it off and just do it! If you have dishes on the counter or sink, load them in the empty dishwasher.
4. Clean the sink.
Give your sink a little scrub —you'll be amazed how this simple task can impact your kitchen cleanliness.
5. Wipe surfaces.
Spray counters and the kitchen table and wipe clean with a cloth or sponge. Once you're in the habit of wiping down counters daily, this is a simple and manageable task.
6. Check the stove for any spills.
If you see any spills or burned-on food, quickly wipe it away. If you don't have time and you have company at the door, place a teakettle over the spot to conceal it.
7. Quick sweep or vacuum.
Check the floors for any visible dirt—if you spot something, sweep or vacuum it up quickly.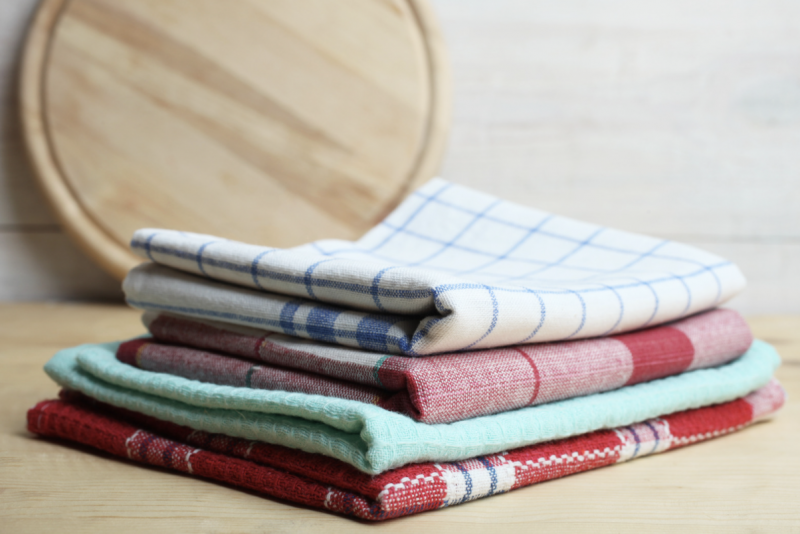 8. Put out fresh towels.
Put out fresh, clean towels as you're making your final check of the kitchen.
9. Keep your favorite kitchen cleaning tools and cleaners in a caddy or container under the kitchen sink so you can grab them and clean anytime.
What are the must-have tools for a clean kitchen?
Kitchen sink scrub powder or gel
scrub brush
all-purpose and/or disinfecting cleaner
stainless steel cleaner
microfiber cloths
bar mop towels to clean counters
sponges
dish soap—look for natural and plant-based varieties
10. A lazy Susan makes a great under-the-kitchen-sink organizer
Everything is easily accessible and any drips from the soaps or sprays are on the lazy Susan and not your cabinet.