7 Freezing Tips for Leftovers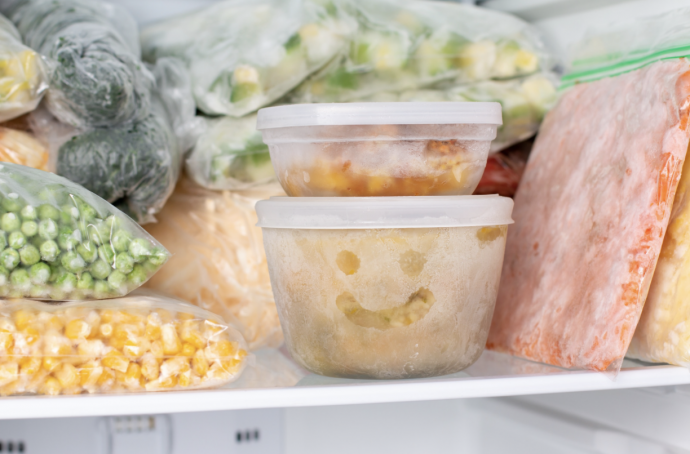 One of the advantages of cooking in large quantities is the ability to save leftovers. By saving leftover chili, soup, or even meat, you can save time and money on days when cooking seems impossible - plus you avoid food waste. It's a win-win situation. Whether it's meal prep, food waste prevention or money-saving strategies, knowing how to freeze leftovers is an important kitchen skill to keep you and your family feeling full for sure. Here is how to safely freeze your leftovers to enjoy later.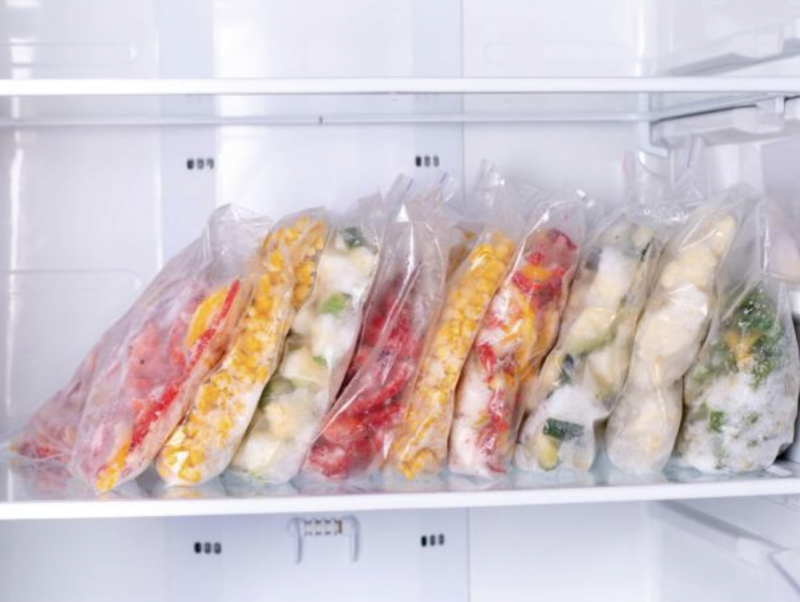 1. A more flexible way to freeze leftovers
In the test kitchen, we routinely freeze extra homemade broth and pesto in metal muffin tins or plastic ice cube trays. To make freezing even easier, use silicone molds instead. The flexible material releases frozen blocks with ease and saves you the hassle of poking, twisting or reheating traditional tins and trays.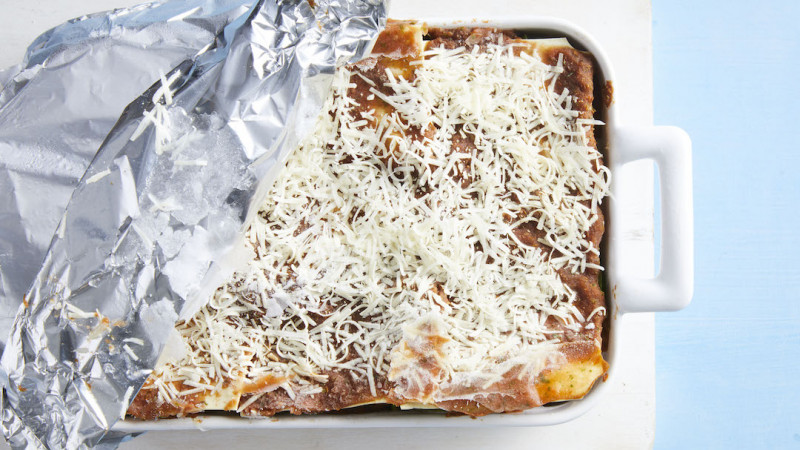 2. Frozen supplies
Casseroles often yield too much food, but instead of downsizing recipes, you can make the full yield and freeze the leftovers in individual portions for quick single servings.
1. Let the casserole cool, then cut it into individual portions. Place the portions on a baking sheet and place the sheet in the freezer.
2. Place the frozen portions in a zip-top freezer bag. Reheat them as needed.
3. Store soup in individual portions
Homemade soup is a winter treat that is easy to freeze. But most people freeze it in large portions that require unnecessary thawing when you only need one or two servings. Try this simple system for freezing convenient single servings.
1. Set out a row of 10- or 12-ounce paper cups for hot beverages and fill each with a serving of chilled soup (but not to the brim). Label each cup, wrap, and freeze.
2. Whenever you need a quick cup of soup, remove as many servings as needed from the freezer and reheat in the microwave until hot and ready to serve.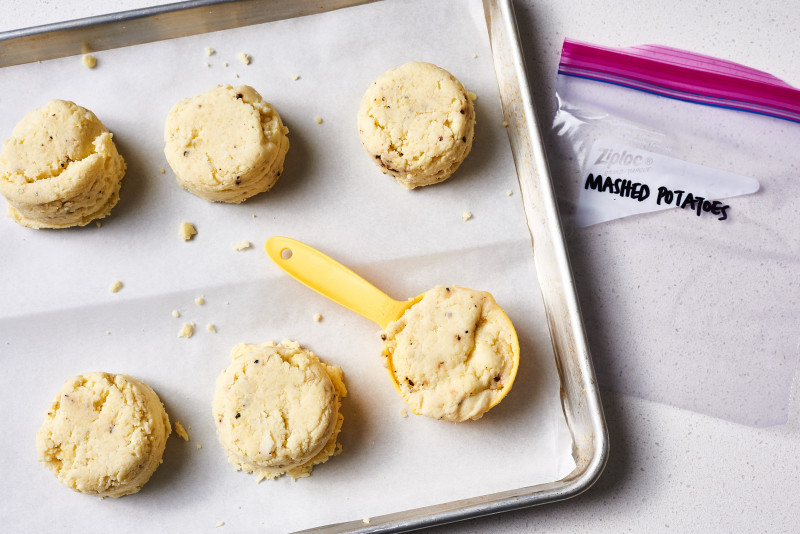 4. Mashed potatoes in a snap.
Here is a great tip for using leftover mashed potatoes: freeze the cooled potatoes in individual portions so they are quickly available for a meal.
1. Once your leftovers have cooled, use a large ice cream scoop or measuring cup to scoop 1-cup portions of mashed potatoes onto a baking sheet lined with parchment paper. Place the baking sheet in the freezer and freeze until firm.
2. After freezing, place the mashed potatoes in a large zip-top bag and return to the freezer. To reheat, place a portion in a microwave-safe bowl, cover with microwave-safe plastic wrap, and microwave at 50 percent power for about 5 minutes, stirring occasionally, until heated through.
5. Divide and freeze
When you freeze English muffins or bagels, they often melt together and are difficult to separate when you want to toast them. To speed up breakfast preparation, divide each English muffin or bagel in half and then put the halves back together. Wrap them in plastic wrap and freeze.
6. Taste secret in the freezer.
Save your Parmesan rinds and do as the Italians do: toss one into a soup or stew. It's an age-old trick for adding flavor. Stored in a zip-top bag in the freezer, the rinds will keep indefinitely (they do not need to be thawed before use).
7. Prepare pie dough in advance
Many bakers prefer to make cake batter in bulk and freeze it. To minimize the time it takes to thaw and roll out the dough, you can use a 9-inch cake pan to form even rounds for freezing.
1. Line a 9-inch cake pan with plastic wrap. Gently press the cake batter into the pan in an even layer. Wrap the dough in plastic wrap and freeze until firm.
2. Once the dough is frozen, you can remove it from the cake pan and store it in a large zipper lock bag until you need it.