7 Attic & Basement Organization Ideas
Good attic organization can give you more usable space in this often neglected area. Whether your attic is walk-in or has stairs, you can most likely get more out of this space if you take the time to do a little (or a lot!) of organizing. Many of these ideas can be implemented in almost any storage space in your home! Here are some ideas that will help you turn your attic into an organized heaven.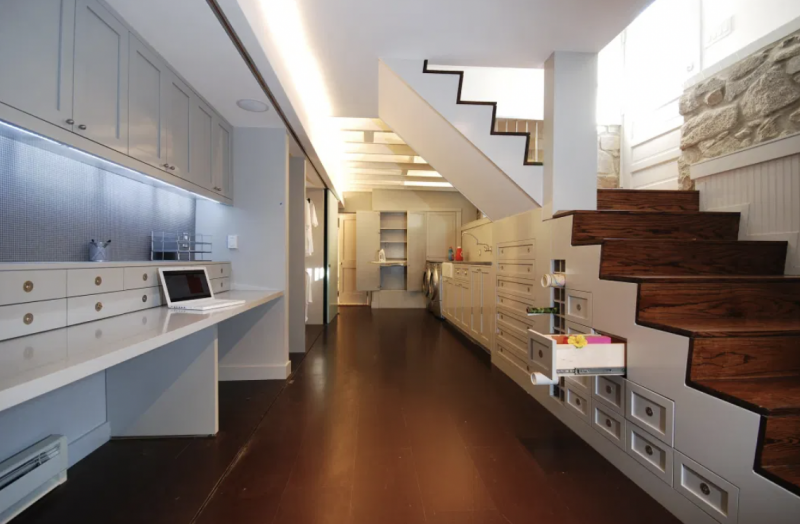 1. Conceal the Mess With Built-Ins
Expand your idea of built-ins: they are not just for your upstairs living room, and this value-added upgrade is easy to do yourself. Break out your power tools or work with a carpenter to create this useful storage idea in the form of wall shelves.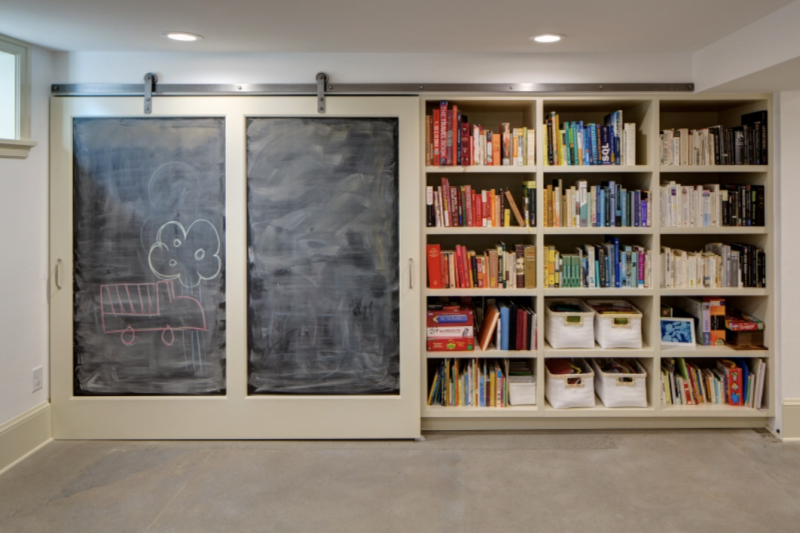 2. Cover it with a curtain
Let us face it: your out-of-season tubs will never be glamorous. But they can stay out of sight, even if you do not have a budget for fixtures. If you split a basement space in two, you'll have the best of both worlds: the added living space of a finished basement and your own storage space. It's financially smart, too, because you get the benefits of a finished basement without the cost of walls.
The key? The visual separation between the two areas. Science says that clutter makes us anxious. That's why this basement storage idea suggests hiding the mess with a curtain. Choose a heavy curtain to keep the cold out of the basement.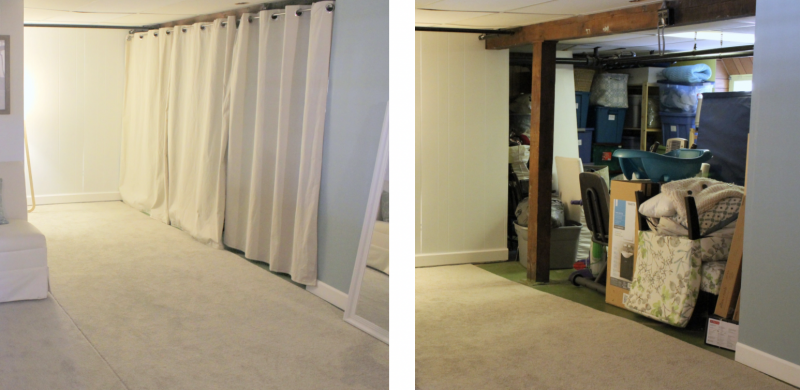 3. Use the space on the rafters
Do not let imposing rafters limit your imagination: this awkward space is made for a smart storage solution. Long, wall-high shelves provide ample horizontal space for those pesky items you do not need every day, like picnic supplies, seasonal dishes, and niche cleaning supplies, keeping your other rooms neat and tidy.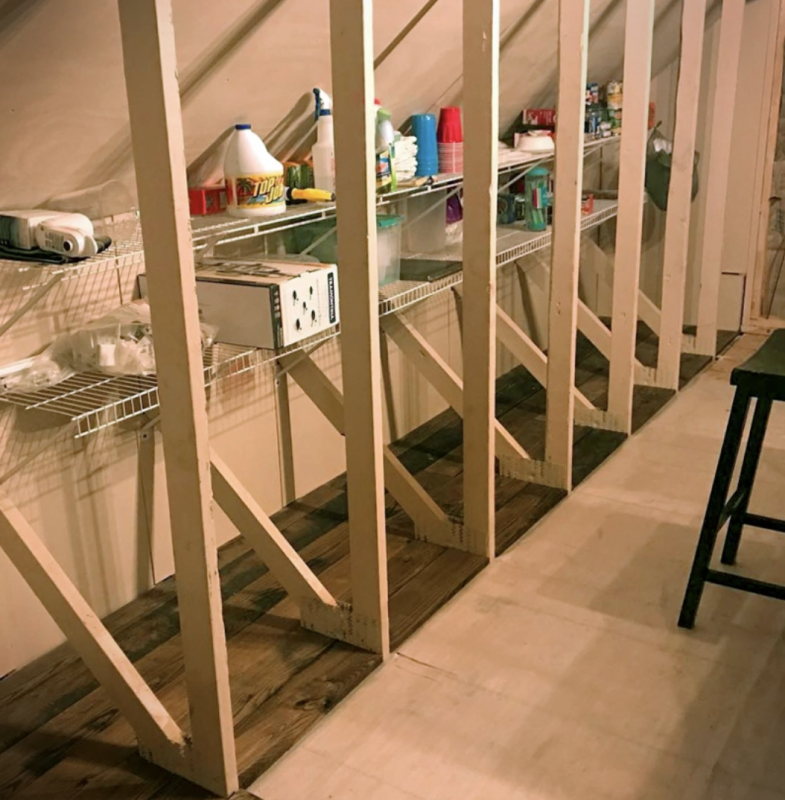 4. Modular under the stairs
The space behind the stairs can be difficult to fill: nothing fits quite right. But this ingenious modular under-the-stairs basement idea will fit any quirky space, no matter the size. Use wooden crates or build your own stacking boxes to fit all your needs. Paint the backs of the boxes to add color and interest, or to make it clear whose stuff belongs where. Bonus: If your daughter knows the red-painted boxes are hers, she'll be less inclined to scatter her things all over the place.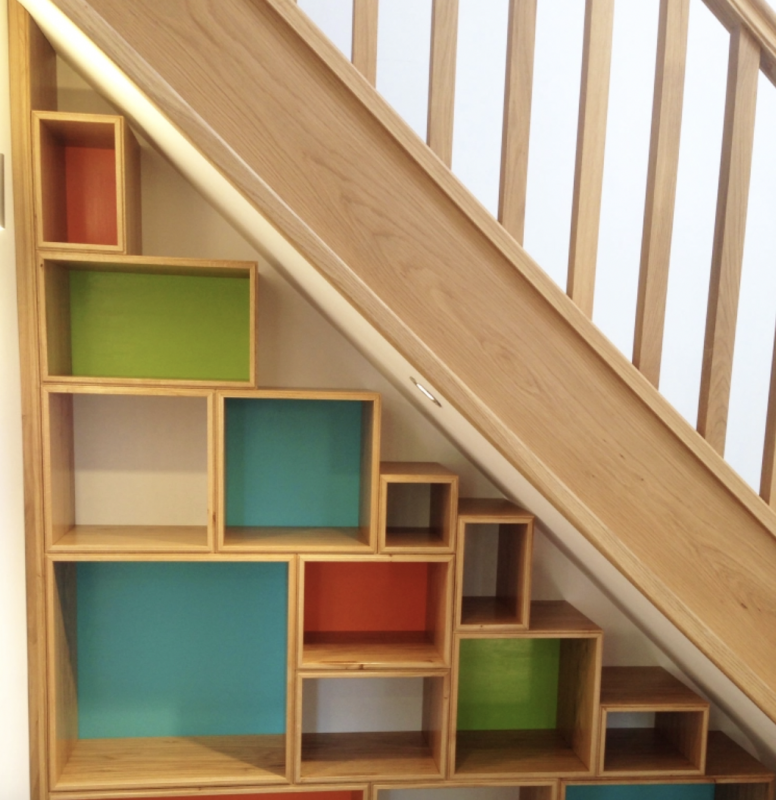 5. When storing items, remember that papers, photos, candles, and electronic devices should never be stored in the attic because they could melt in the heat or become infested with critters.
6. Basements are a haven for moisture.
Avoid storing heirlooms, artwork or photos in this space. Use plastic containers to protect against moisture and store these types of items under beds in your home instead.
7. Do not store items in your basement on the floor in case of flooding.
Even an inch of water can do a lot of damage if wood, paper and metal are affected.