Knitting Basics: Garter Stitch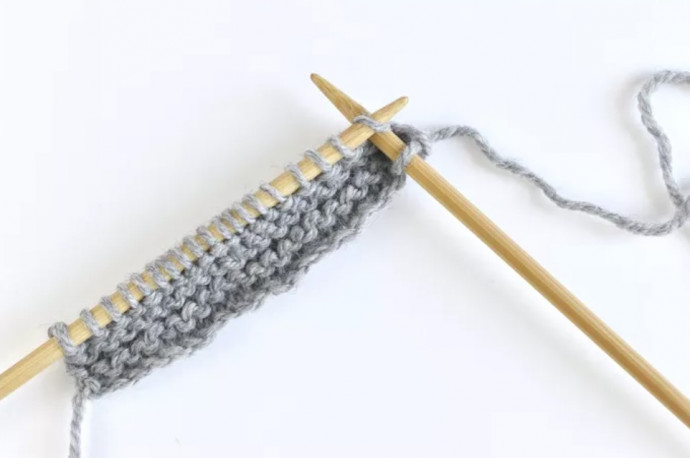 Garter stitch is the easiest stitch to make in knitting, basically row after row of the knit stitch. Easy to knit, and creates a 'wave' effect. Perfect for big chunky scarves such as as 'Foxy Roxy' and cardigans such as the 'Vivienne Cardigan'. If you're learning garter stitch as a beginner, a handy tip is to count the number of stitches after each row. This is to ensure that you haven't accidentally created new stitches.
Knitting patterns often use a garter stitch to create a border or edge with a striped texture that doesn't curl. It's also great for making a knit fabric that's thick, strong, and slightly stretchy. This is one knitting basic that everyone needs to know.
Working garter stitch is as simple as knitting every stitch, every row. So all you need to know is how to cast on and how to work a knit stitch, which you can learn here.
But just because it's an easy stitch, that doesn't mean it's too basic to make some special projects! Start with a garter stitch scarf, then try a blanket or some mitts, and after learning a few more basics, you can knit a baby sweater worked almost entirely with a garter stitch.
After you know how to work entire rows in garter stitch, you can also use garter stitch in conjunction with other knitting stitches and patterns. Because it's useful for making borders, patterns often use garter stitch at the beginning and end of rows.
Ready to start knitting something? Grab some yarn and needles and cast on.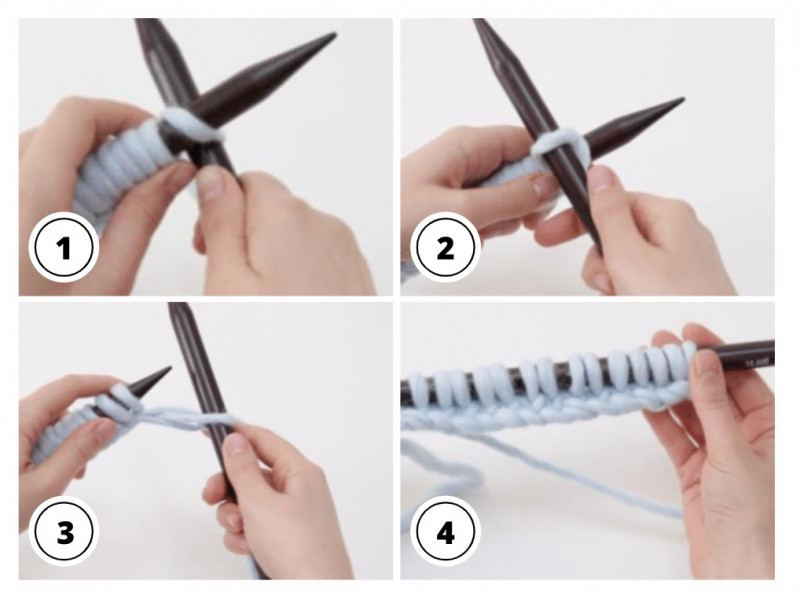 Instructions
1. Knitting in garter stitch is just knit stitches, so after casting on the first step is to start your first knit. Insert your right needle through the first stitch from front to back, left to right. Wrap the yarn around the needle clockwise.
2. Wrap the Yarn Around the Right Needle
Bring the working yarn around the right needle. Wrap counterclockwise with the yarn coming between the two needles.
3. Slide the right needle under the left needle, catching the wrapped yarn and bringing the needle to the front. This forms the new stitch on the right needle.
4. Keep repeating these steps to knit the rest of your row. When you get to the end of your row, swap the needles around.
Working garter stitch by knitting every row only works on standard needles. If you want to create a garter stitch on circular needles working in the round, you need to make a few adjustments.
Unlike stockinette stitch, which tends to curl, the edges of the garter stitch stay flat, which is great for knitting items without adding edging or other finishing. However, the edges aren't especially smooth. With an extra step as you work, you can create a nice finish on the garter stitch.
To make the edge even, start the row of garter stitch with a slip stitch, transferring the stitch purlwise. Then knit every stitch across the rest of the row. Repeat this for every row.