Crochet Basics: The Blanket Stitch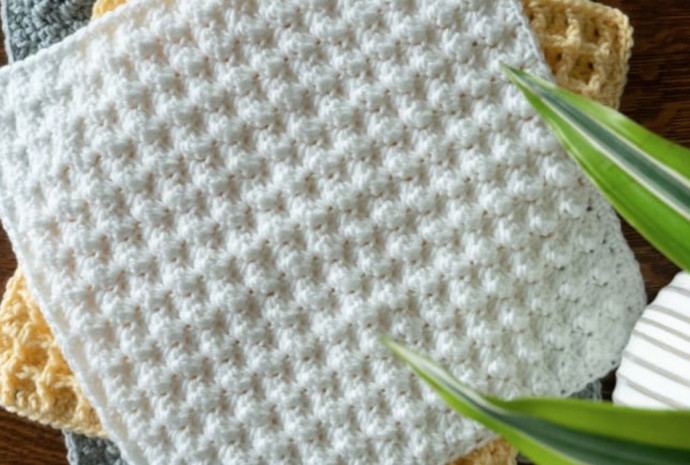 Crochet blanket stitch is such a versatile pattern that can be used not only for blankets, but also for many other things. You can use this stitch pattern for hats, scarves, hot water bottle covers, and anything else you can think of. Just use the hook size recommended on your yarn band.
The stitch uses super simple single crochet and double crochet stitches and it works up quickly and easily. Beyond that, it's great to use when you want to relax and watch a movie because it's repetitive and easy to do without paying much attention. Simply make a chain as long as you want in a multiple of three and get to it!
Let's learn how to crochet the Blanket Stitch with this easy-to-follow tutorial!
The Blanket Stitch is a three-stitch repeat consisting of single crochet and double crochets. If you can make those stitches, you can make this stitch! Great for baby blankets, full size afghans, cardigans, and more, this stitch is almost meditative.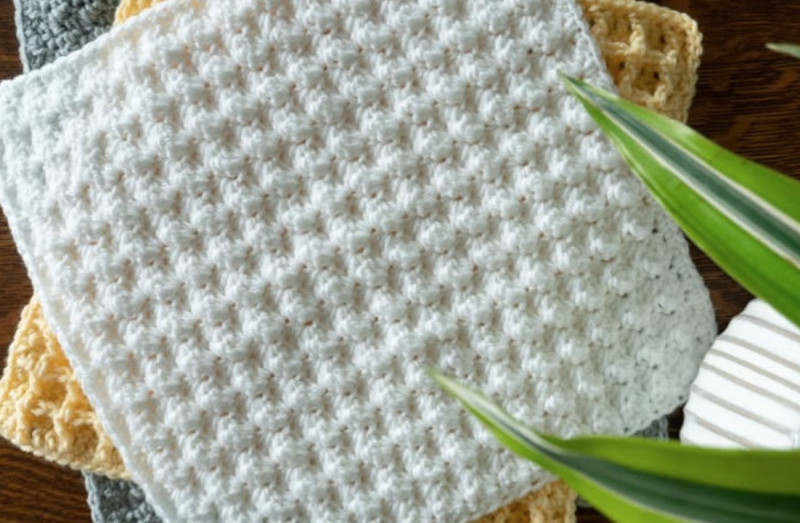 How to Make the Blanket Stitch:
1. Start with a chain in a multiple of THREE stitches. For this example we'll start with 12 chains.
2. In the third chain from the hook place two double crochets.
3. Skip two chains, and in the next chain place one single crochet and two double crochets.
Repeat step 3 to the end of the row.
4. When you have only three chains remaining, you'll skip two of them, and place one single crochet in the very last chain.
To make all subsequent rows you will…
5. Chain two, and turn your work. (Note that the chain two does NOT count as a stitch).
6. In the very first stitch place two double crochets.
7. Skip the next two stitches, and in the next stitch (which should be a single crochet from the previous row) place one single crochet and two double crochets.
8. Repeat step 7 to the end of the row. When you get to the end, skip the last two stitches and place one single crochet in the second chain on the side of the last double crochet.
That's it! When you're finished adding length to your piece, all you need to do is fasten off and weave in all ends. Easy peasy!