8 Home Hacks: Toilet & Personal Care Products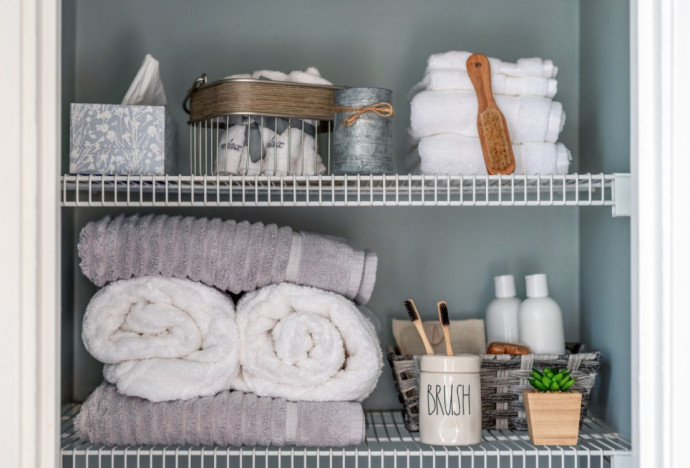 As you regularly clean your home, take a few minutes to refresh and streamline your personal products. You will love the cleaner, clearer space in your bathroom. We've rounded up tips from top cleaning experts on how to organize toilet and personal care products in your bathroom, making the process easier and saving you time along the way.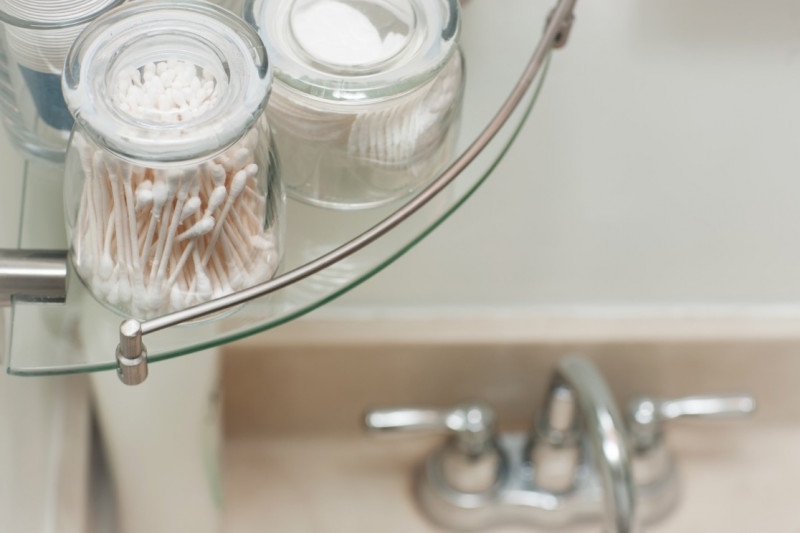 1. Use picnic baskets or other lidded baskets to house toilet paper and other bathroom necessities so that they are readily available yet out of sight.
2. Store products in medium-sized lidded plastic bins in the linen closet or under the sink and label with categories such as first aid, medications, and personal care products.
3. If you take a daily medication, use a marker to draw a chart with dates on the side of the bottle and mark off each day you take it. This is especially helpful for short-term medications or when there's multiple caretakers dispensing it.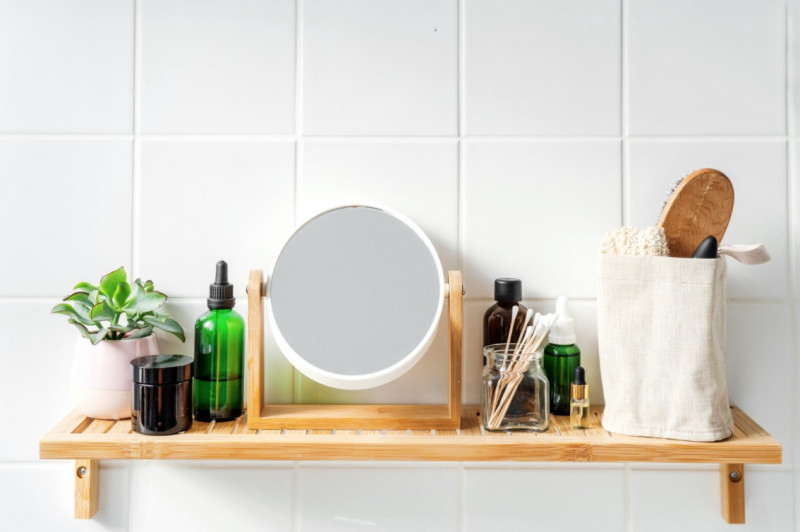 4. Use daylight saving time as a reminder to check the expiration date on medications. Whether the clock is "falling back" or "springing forward," it's a great way to remember to check the dates and discard anything that's past its prime.
5. Decorate a tall, wide canister (such as the type oatmeal comes in) with wrapping or contact paper and use it to store rolls of toilet paper.
6. It's important to have a first aid kit. Place first aid essentials such as Band-Aids, rubbing alcohol, and gauze in a toolbox so you can grab it quickly in an emergency.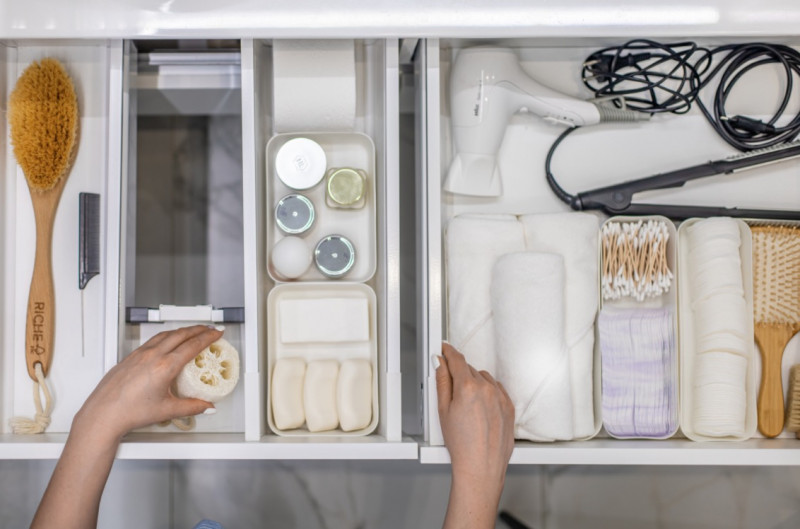 7. If you have a plethora of product samples, don't put them away in a bin. Instead, store them where you'll use them. For example, place shampoo samples in the shower.
8. If you take frequent baths, keep a large glass jar of bath salts on the countertop with a scoop inside and scent it with essential oils. Instant spa!