7 Dressers, Drawers and Other Bedroom Storage Hacks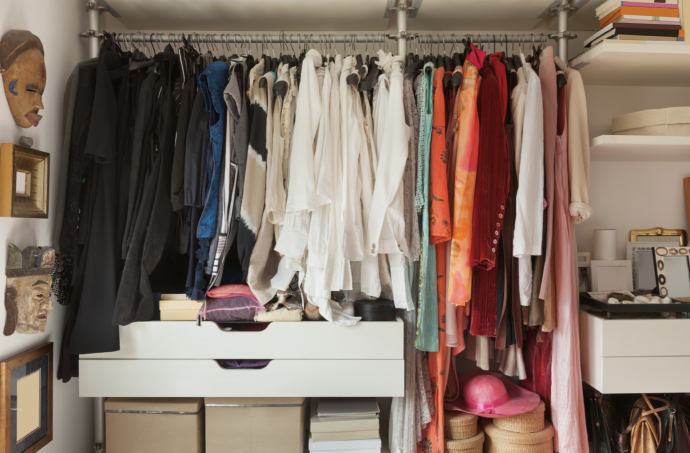 If you have little or no space in your bedroom, you have no choice but to get creative about how you store your stuff. Luckily, there are a lot of ways you can make your limited space work for you. Today, I'd like to share with you a few ways you can organize a small bedroom, as well as some useful dressers, drawers and other storage options for your bedroom. These organizing hacks will make your life easier and hopefully give you some ideas.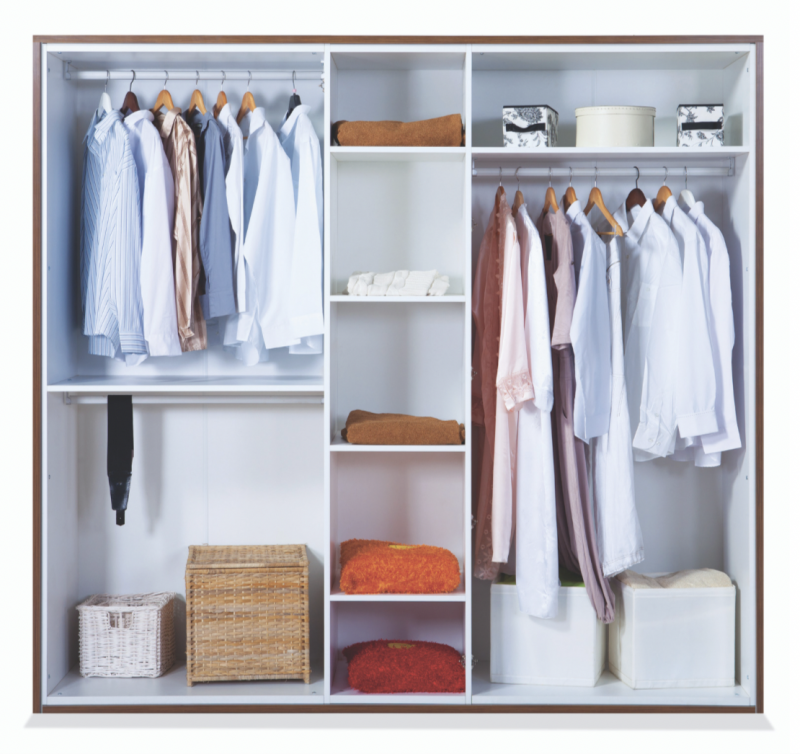 1. Single socks are a notorious adversary of laundry day.
Set out a small "lost sock bin" to toss them inside when you find a straggler. Then once a month or so, dump them out and match them up.
2. Sock Dividers
Make your own sock dividers by using the cardboard inserts that separate bottles inside twenty-four-packs of beer. Cut these inserts in half the long way. Then place them in drawers and tuck socks and rolled underwear into the openings.
3. Perfect Storage for Bras
Bras should be stored the same way they are displayed in high-end lingerie shops: laid flat, with the hooks clasped behind. This way they maintain their shape and there's less wear and tear on delicate pieces.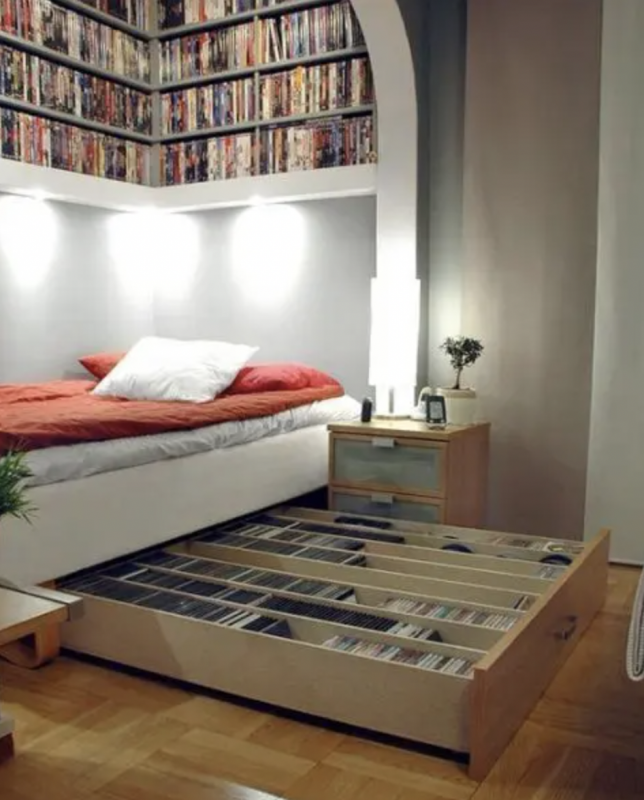 4. Book Shelves Over the Bed
We often forget to use the vertical space above the bed. And that's a huge mistake! Have a collection of books? Install multiple bookshelves just above your bed and keep all your books there. If you have so many books that don't quite fit just above the bed, take an extra step, and make your own under bed book organizer. That's obviously if that space is free!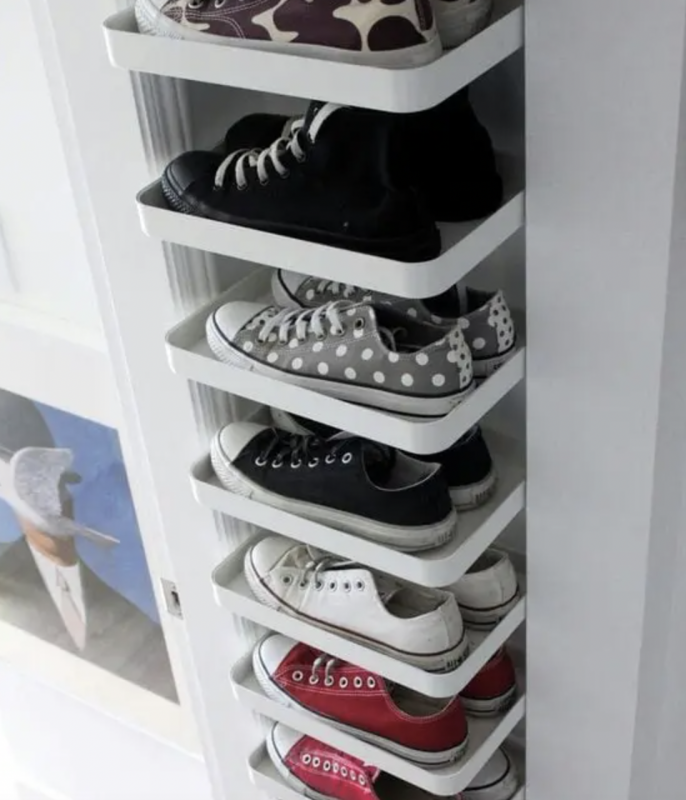 5. Corner Shelving Unit for Shoes
Perhaps instead of using floating shelves for books, install them in the corner, stack them up and store your shoes there? It offers a super practical way to keep your shoes organized and will keep your room looking tidy and neat. And that's exactly what we want.
6. Rod Under the Shelves for Hanging Clothes
If you have a few shelving units at home and you're not using the space under them, install a rod. You can hang all your clothes under the shelf.
In this way, you're going to be using more of the vertical space. And still not lose any space for books, baskets, or other goodies.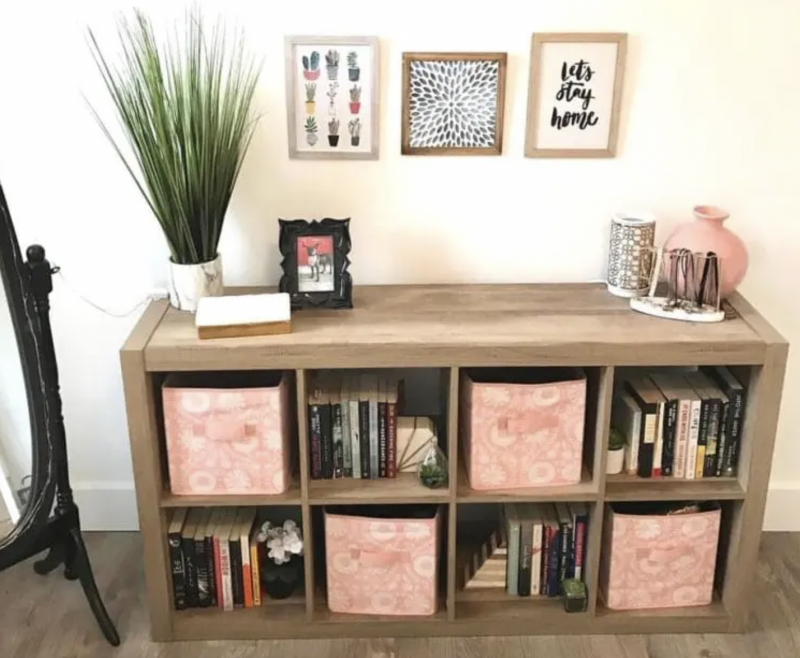 7. Use Storage Boxes on Shelves Too
If you're running out of space, you can easily make more of it by adding storage boxes to each shelf. You'll be able to use more vertical space and store the small items. Great for accessories, clothing items, school supplies, etc. Get fabric cubes with compartments and introduce even more organization into your small bedroom. Easy, simple and works wonders when it comes to increasing room storage.