6 Leftover Party Foods to Repurpose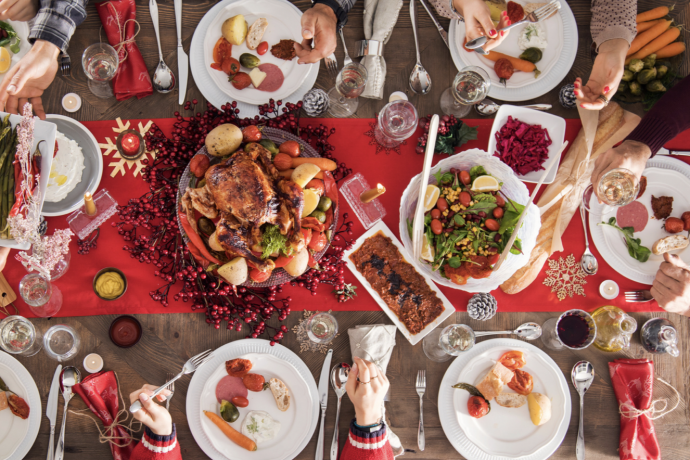 It's the same problem every year. The holiday festivities are over and there's still so much food left. You have two options: throw away the scraps (don't do it!) or store your leftovers for future meals. But not everyone likes to enjoy the same dinner night after night. Get creative in the kitchen with these leftover recipe tricks.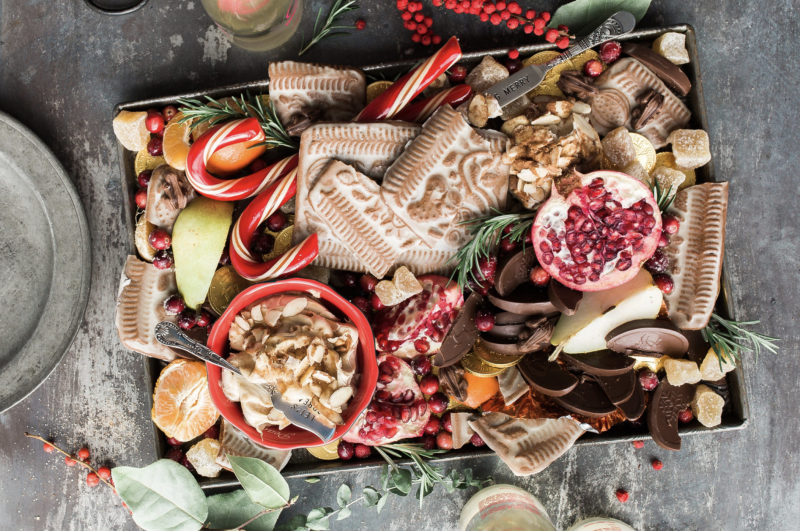 1. Leftover Party Sandwiches
Don't let a single thing go to waste! Use these tips and tricks to repurpose and reuse that leftover party food without having to eat the same thing over and over again.
Cut and Freeze or Deconstruct Them – You can make croutons or bread crumbs with the bread and meat and cheese roll-ups for lunches with the rest. You can also chop up the meat and cheese and use it in omelets, or breakfast egg muffins. YUM!
2. How To Reuse Veggie Trays
Veggie trays are great for a party because they are affordable and they offer a variety of healthy snacks for all your guests to munch on. Well, guess what… they make GREAT leftover party foods, too! Here's what you can do with all those leftover veggies.
Freeze in Baggies
Send With Your Kids for Lunch – Separate into small lunch-size bag portions.
Make Your Own Baby Food – Here's how I do it HERE.
Make a Stir Fry
Roast the Veggies – Make a side dish for dinner!
3. Reuse leftover party chips
Party chips may be one of the easiest things to repurpose and not let go to waste. You can simply put them into your kids' lunch boxes or save them as a snack… OR you can take those giant bags of leftover party chips and repurpose them into something even better! Here's how we do it.
Make "Walking Tacos" – You can make them right in the mini bags of chips, or put some chips in the bottom of a bowl. Top with anything you would normally put on a taco and eat like a delicious…chippy…taco bowl. Just trust me on this!
4. Save The Leftover Cake
Ahh, cake! As delicious as that cake is, what on earth are you supposed to do when you have half a cake left after everyone has gone?? Here are a couple of tips to get it off your counter and out of sight without wasting that yummy deliciousness.
Freeze It – Cut into individual portions first, so you aren't committed to the whole thing when it comes time to thaw.
Make Cake Pops – Since you already have a frosted cake, just blend it together. Add a little bit of flour to get them stiff enough to roll into balls.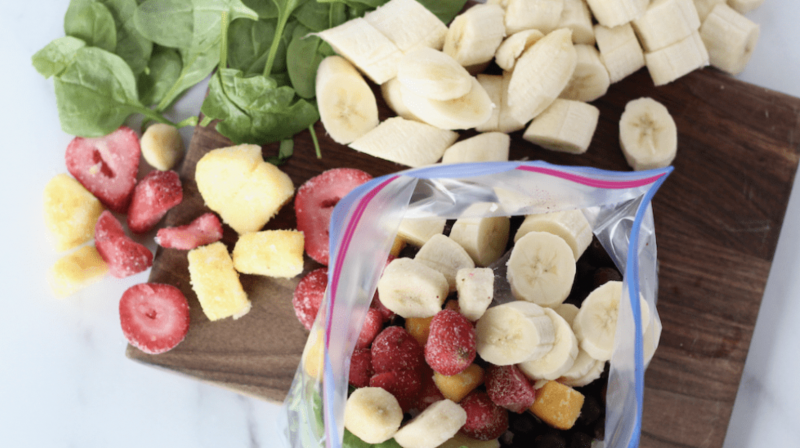 5. Leftover party fruit
We love when there is leftover fruit after a party because there's so much you can do with it! Eat it as a snack or use one of these hacks to repurpose into something new.
Make-Ahead Smoothie Bags
Make Fancy Fruit Ice – Perfect for diffused water, or to be extra fancy at parties.
Alright! Next time you have a party, don't let a single crumb go to waste. Use up your leftover party food like a pro!
6. Snacks & Appetizers
Invite friends over for a post-holiday gathering and clean out the fridge with no-stress snacks and crowd-pleasing appetizers.
Plan a pizza party. Transform leftovers into a seasonally-inspired pizza or flatbread to feed a crowd.
Get toasty. Toast is a great base for leftovers. Add diced turkey or roasted vegetables to avocado toast for an on-trend snack. For a heartier starter, try turkey noodle toast.
Load 'em up. Give mashed potatoes new life with blue cheese or ranch dressing, topped with leftovers like veggies, ham, and cheese.
Graze on game-day. Add shredded turkey to loaded nachos or sub for chicken in these stacked quesadillas, Southwest tortilla bites, and Buffalo chicken wonton cups.