8 Hacks to Have an Awesome New Year's Eve (at Home)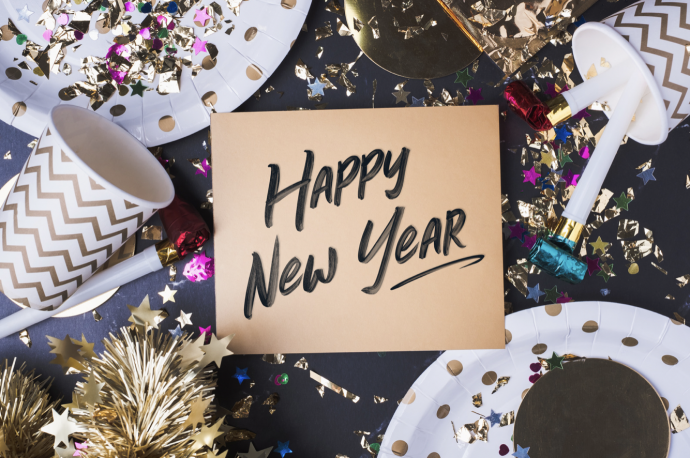 Okay, so maybe you are going to a party tonight with fancy drinks and cocktails served in glass flutes, but let us admit it: you probably could not find a babysitter and will be toasting the new year with a combination of sippy cups, sparkling cider, and some old-fashioned booze. That's why I am here to help. Check out these fun and easy ways to make your celebration more festive!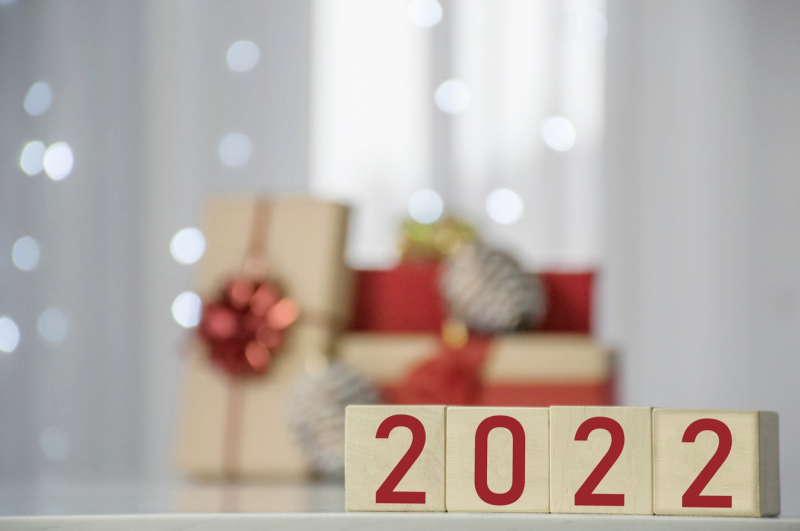 1. Get some sparkling cider so the kids can toast.
Or make some mocktails like a Shirley Temple. This way, they'll feel like they are part of the action and a bit like adults without breaking any laws.
2. Speaking of cocktails, you can make some coffee cocktails that will keep you up until midnight. Because parenthood is exhausting and this is not a night you want to go to bed early. Here are some of the best coffee cocktail recipes.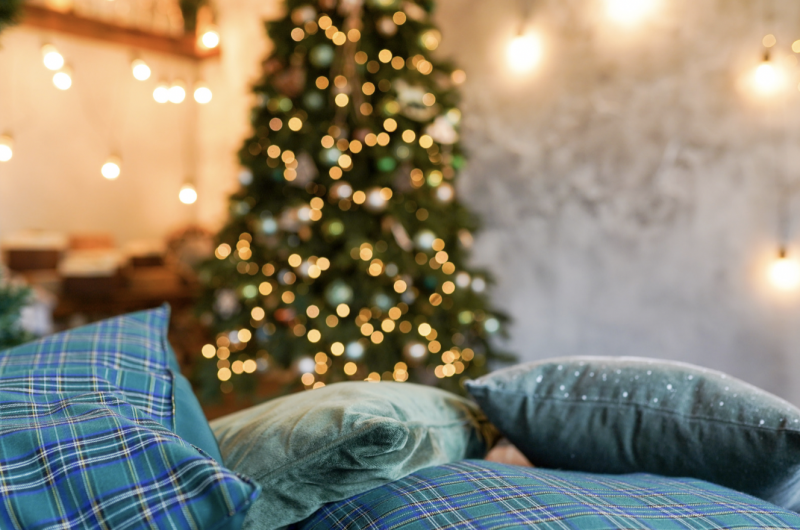 3. Host a game night with the kids. You can make a special dinner and dessert (who does not love dessert?) and play a game you would not normally play (like a never-ending game of Monopoly or Risk).
4. Bring all the blankets and pillows into the living room for a giant cuddle puddle party. Hopefully the kids will pass out and you can carry them to bed.
5. Enjoy Netflix and relax after your kids go to bed.
Once the kids are out of the house, it's time to chill! And by hang out, we mean movies that are geared towards the 8+ year olds.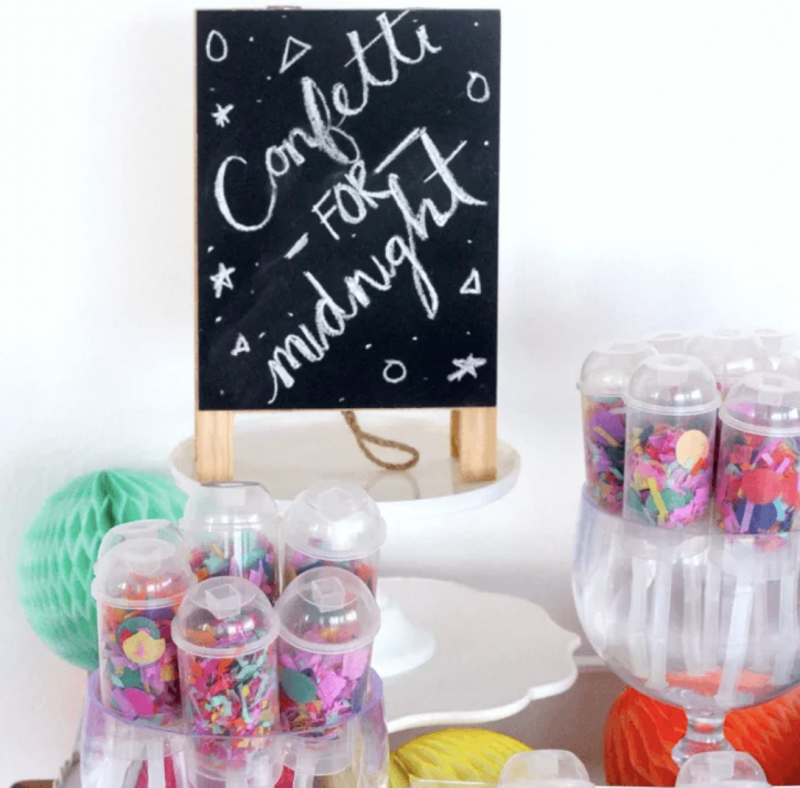 6. Confetti bar
Whether you make these confetti shooters out of push pop containers or simply set up small plastic boxes or jars filled with confetti around the house, this is a fun way for you and your guests to celebrate when the clock strikes midnight!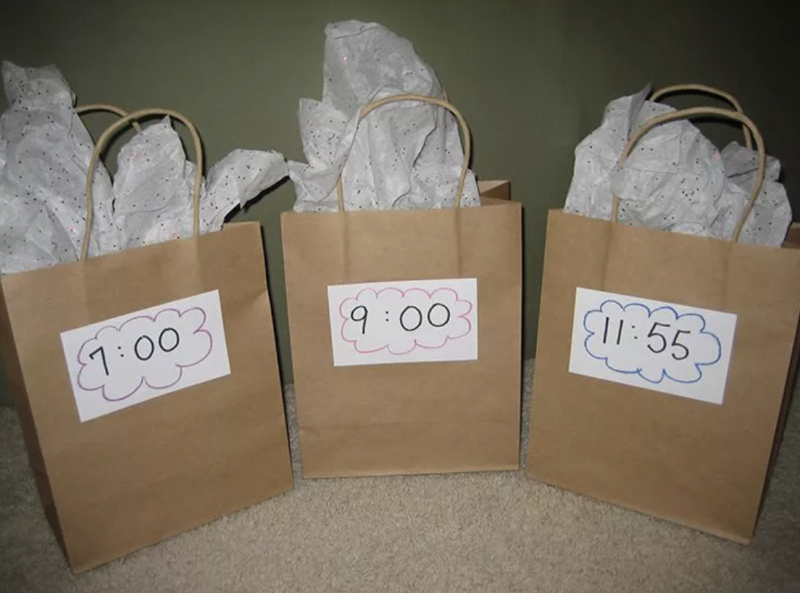 7. Countdown bags
Here is a fun family activity that will keep you busy during the countdown to the new year. Simply hand out several bags with different treats or activities and have someone open the bag at the designated time. Fill your bags with treats, disposable cameras, a new movie, craft kits, noisemakers, confetti, and more!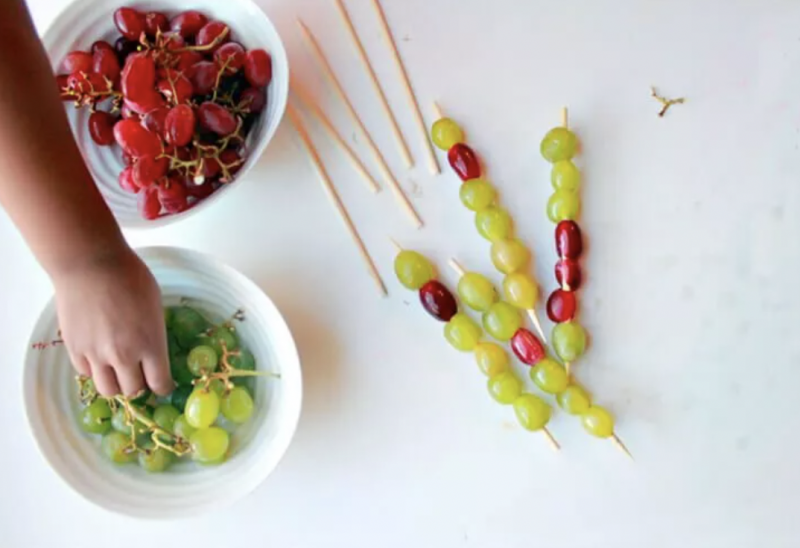 8. Lucky Grape Skewers.
Take part in the Spanish tradition of ringing in the New Year (or Año Nuevo) by eating 12 grapes at midnight. This custom is said to promote prosperity and good luck in the coming year, and who could not use a little luck in their life :-)