10 Ways To Organize And Display Kids' Art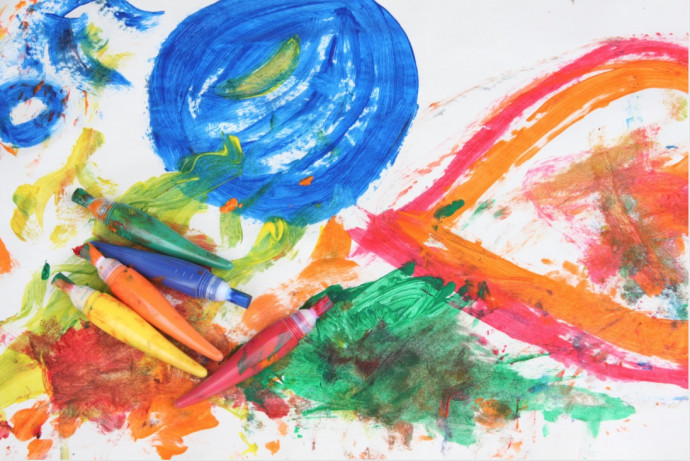 Kids' artwork can multiply exponentially, especially in the preschool years when they seem to come home with a new (and possibly noodle-filled) project each day. It's hard to part with these precious early examples of artistic genius. However, keeping everything isn't always possible due to space issues. Here are ten ways to handle honoring kids' art without having to wallpaper your living room with it.
1. Clotheslines are a fun way to display art. The plus side is that art is easy to change with a quick snap of the clothespin or clip.
2. Purchase several large picture frames and remove the glass. Glue a clothespin inside the frame. Now you have open space to clip art in and out as it comes home.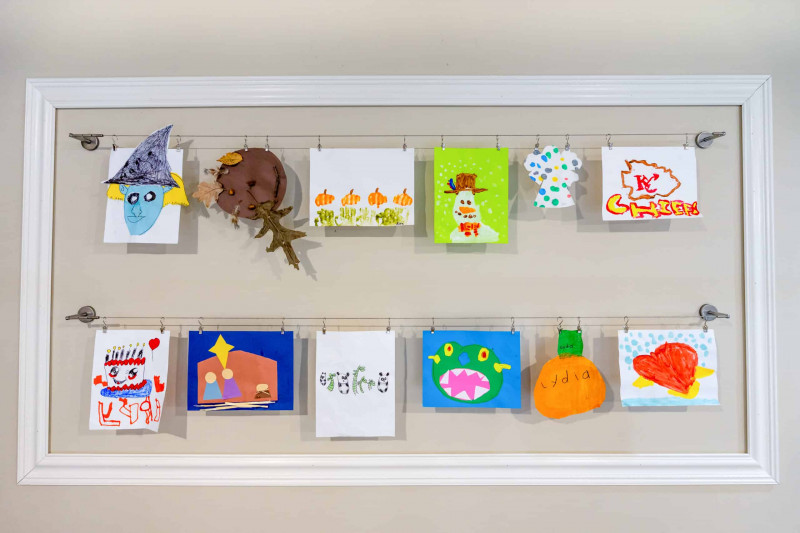 3. Get a particularly inspired piece printed on mugs, pillowcases, or even a T-shirt or blanket! There are many online photo printing stores that offer this service.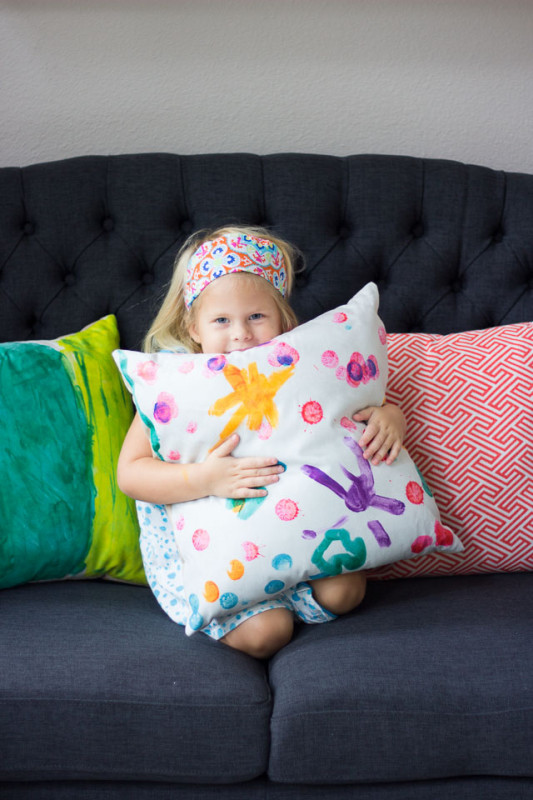 4. You can upload and print drawings and paintings onto a wrapped canvas. This gives the art permanence and can be passed down when your kids have homes of their own.
5. If you have a playroom or craft room, line one of the walls with corkboard. This fun wall treatment makes it a cinch to rearrange art on a whim.
6. Magnetic chalkboard paint works for hanging art as well. You can get it tinted to whatever color you'd like, and then use magnets to attach the art. Draw frames around them in chalk to really make the art stand out.
7. If you have art that you don't plan to keep but don't want to throw it in the trash, use it as gift wrap for family members. They'll enjoy seeing the pictures but no one is obligated to keep it.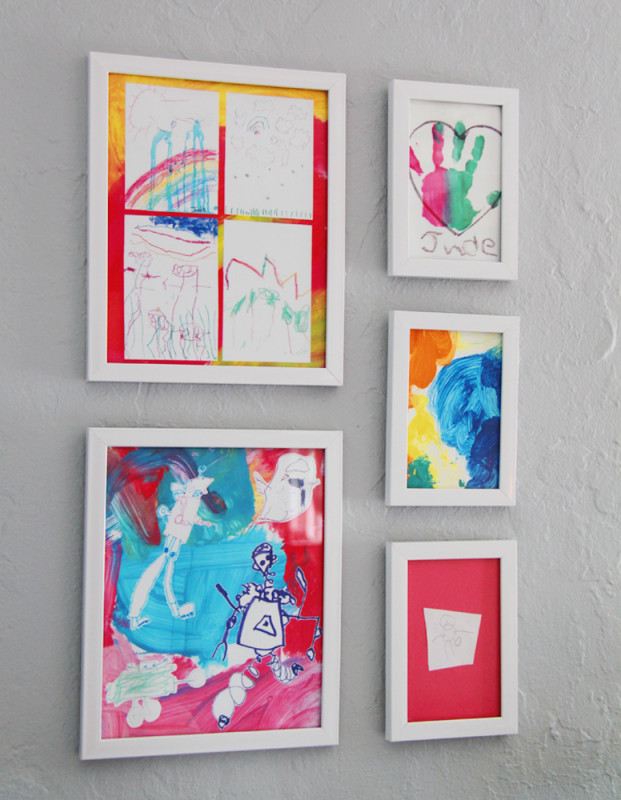 8. Have pieces of clear acrylic plastic cut to size and use them as floating frames. Drive pilot holes in all four corners of the acrylic. Lightly attach the art to the wall using a nonpermanent adhesive (like a picture hanging strip), place the piece of acrylic on top, and screw it into the wall at all four corners.
9. For the really special pieces you wish to save, purchase an artist's portfolio and use it to collect your favorites over the years.
10. Use an app such as Artkive to photograph the art and store it online. You can then recycle the actual paper knowing the masterpiece can be reprinted if needed.