8 Entryway Organization Ideas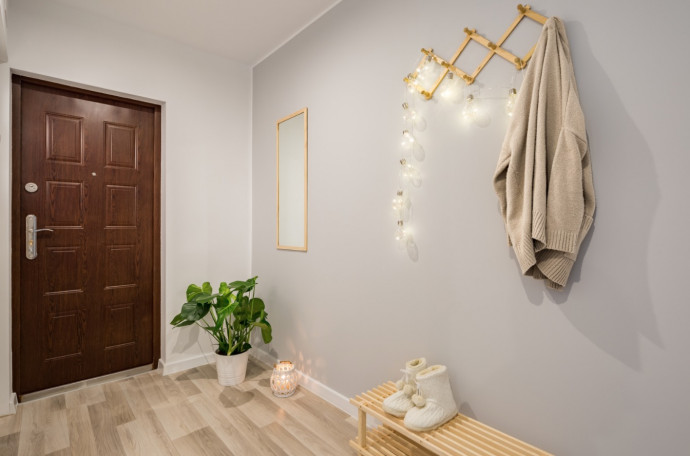 The vestibule, the foyer, or mudroom... whatever you call it, the space next to your front door is usually pretty small, so it's important to make the most of it with smart entryway organization ideas! Whether you are struggling to get through a mountain of coats just to get out the front door, or you are tripping over a pair of shoes, we have got some suggestions for you. Today, I am sharing my favorite tips to make your hallway look and feel less cluttered. Let us get started!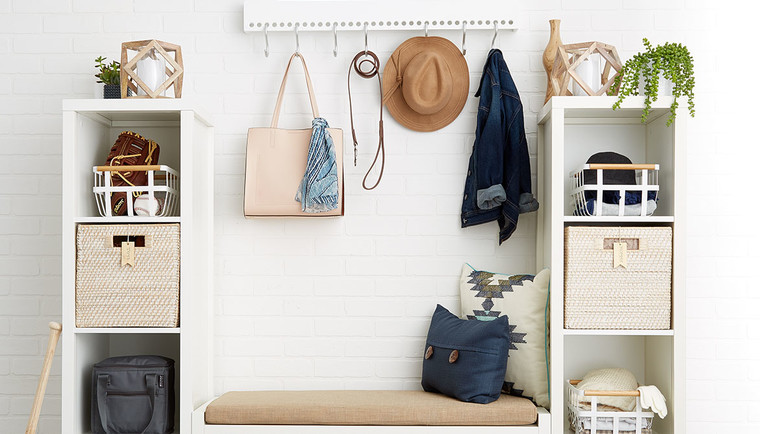 1. Craft your own shoe rack by placing river stones on a rimmed baking sheet. This is the perfect place to store wet or dirty boots, as air can circulate underneath to help them dry.
2. Place a basket of slippers by the front door to encourage your family to take off their shoes and relax after a long day.
3. Place an umbrella stand by the front door to keep the floors dry and remind you to grab an umbrella when you leave the house on rainy days.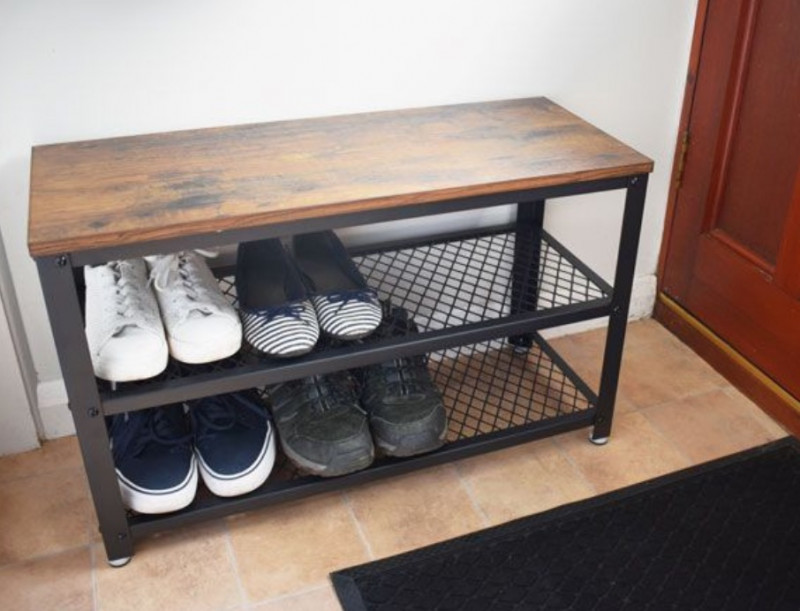 4. Invest in wooden hangers for your closet. This will make your closet look neater and protect your clothes better.
5. Invest in a hallway bench with storage space. Good shoe storage in your entryway is essential, and the reason may surprise you. Yes, a shoe bench in your entryway will not only help you store shoes smartly, but it will also help you keep your house clean! By having a place right by the front door for your shoes, you prevent members of your household and guests from walking around with shoes. You'd be surprised how much dust is kicked up in your home by shoes. The shoe bench is great for storing six to eight pairs of shoes on the metal racks. The shoe bench gives you the added comfort of a seat in your entryway while you put on your shoes.
6. Old-fashioned freestanding coat racks were once popular for a reason: they are a convenient way to hang hats, linens, scarves, and accessories ... And yes, even coats! Buy one retail or browse vintage stores until you find one that suits your style.
7. Mount a napkin holder on the wall next to your front door and use it as a mail sorter and organizer.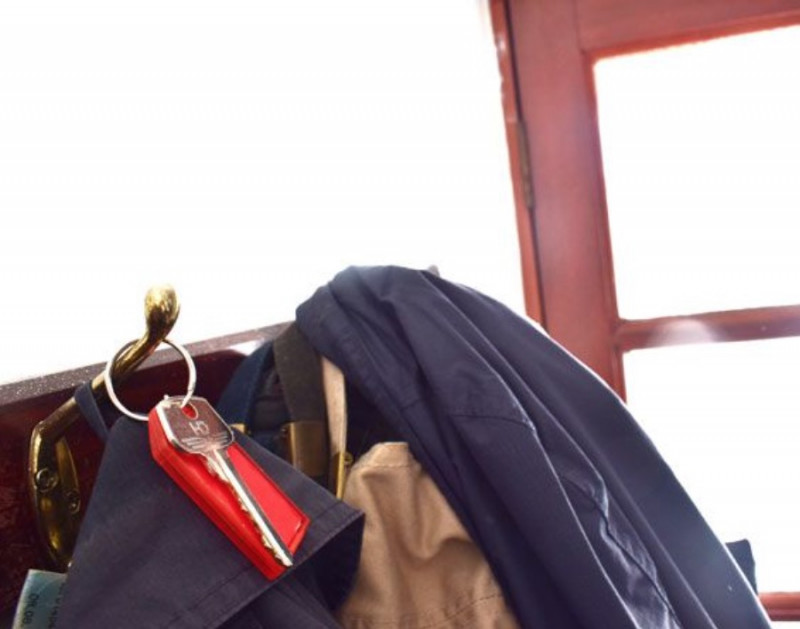 8. Think about the security of your home.
While it makes sense to keep your keys and purse next to your front door, when it comes to your home's security, it's a no-no. Burglars have no problem finding your keys with a long hook or hacking your car if the keys are close enough to find the signal. Although it may feel inconvenient, you should always keep your keys and valuables far away from the front door and out of sight.