Broken Shell Stitch Crochet Stitch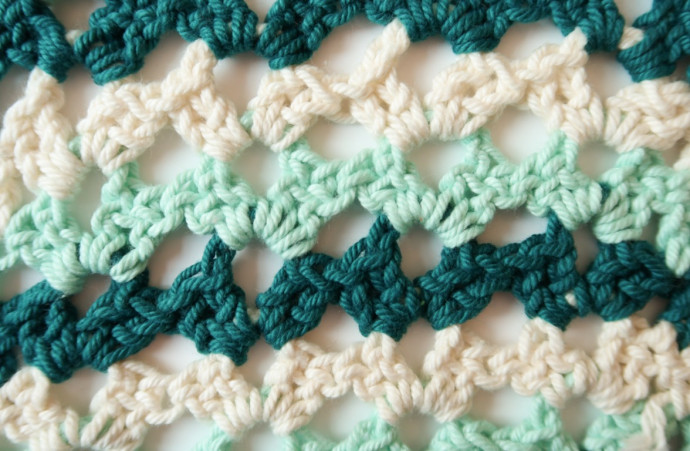 A new easy crochet stitch tutorial, the broken shell crochet stitch is now a free crochet stitch pattern on the blog. Read about how to use it, the yarn and stitch bundle it is a part of or scroll down for the free pattern. The broken shell stitch is an easy open stitch. It can easily be worked in one color or combining different colors depending on the project and desired effect. Great for shawls and summer garments.
Tips and Tricks
When working the broken shell stitch with an uneven number of colors, you can carry the colors up the side, avoiding too many ends to weave in.
You can then hide the float lines with a border or in a seam depending on the project.
Special Stitches
Shell = (2 dc, ch 3, 2 dc) worked in the same st
The Broken Shell Stitch Tutorial
With your 5.5mm / US I- 9 hook ch 29 with color A,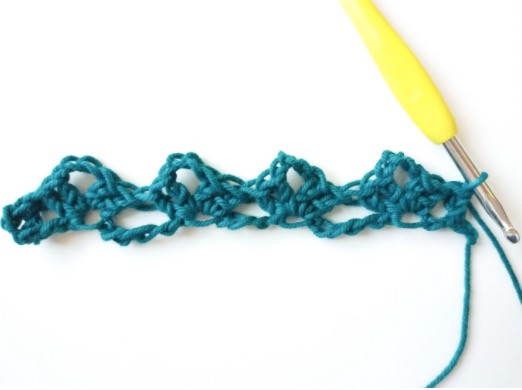 Row 1: Dc in third ch from hook, skip 2, shell in next st, [skip 4, shell in next st] across ending with 3 chains after last shell, skip 2, dc in last ch. <5 shells + 2 dc>
Switch to color B.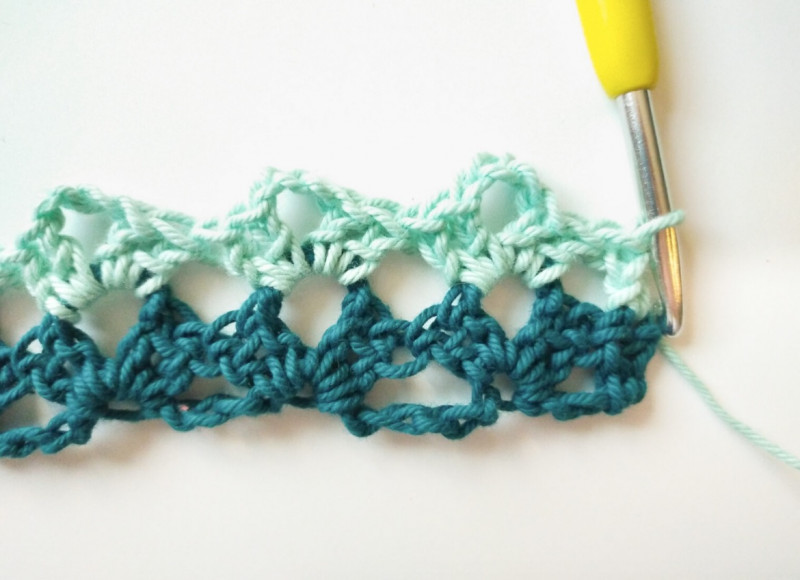 Row 2: Ch 2, dc, shell in each shell's ch-3 space across, dc in last dc, turn.
Repeat Row 2 with color C then alternate colors A, B, C until you reach 15 cm / 6".
Blocking
When you're done with the crocheting part, make sure to weave in all the ends.
To make your stitch pattern even prettier and help straighten your edges block your project lightly.
Don't skip this step as it can make a huge difference.