8 Kitchen Hacks & Simple Solutions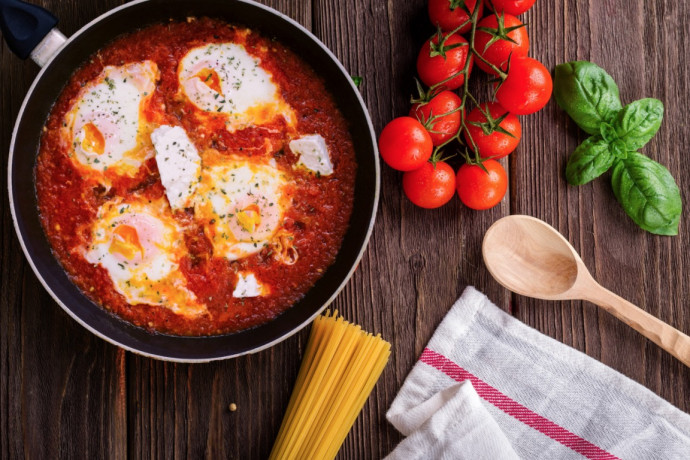 Discover 8 different ideas and tips to make your cooking time a little bit more pleasant!
When it comes to cooking, daily hacks and simple solutions are amazing because they make our lives easier, save time, and minimize effort.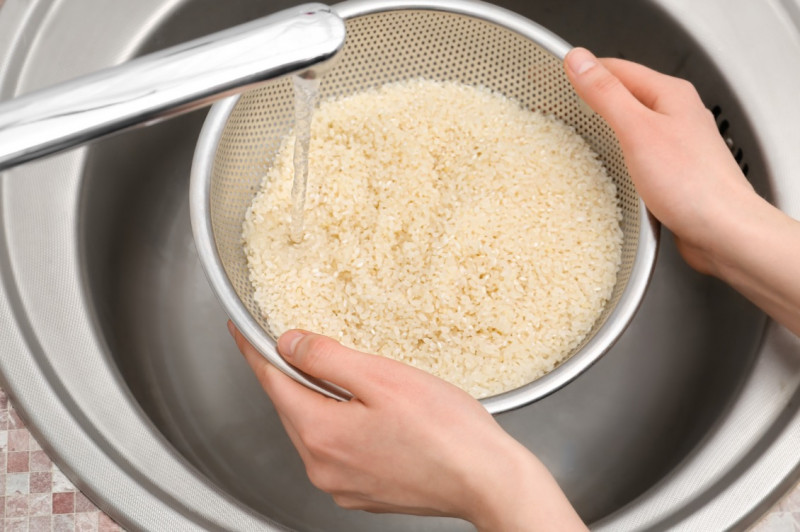 1. Rinsing grains
To rinse rice and other small grains without losing them down the drain, follow this suggestion.
1. Pour the rice or other grain into a widemouthed 1-quart mason jar, preferably with cup measures marked on the side, replace the lid with a piece of screen, and secure it with the jar lid's band.
2. Run water through the screen into the jar; swish, shake, and drain. Repeat as many times as necessary.
2. Shaker maker
When your shaker jars and strainers are otherwise occupied and you need a very fine dusting of flour, confectioners' sugar, cornmeal, or the like, make a homemade version of a shaker using this method.
1. Place the ingredient in a mason jar and cover the mouth with a piece of waxed paper. Screw on the jar band. Poke several small holes in the waxed paper. (a single layer of cheesecloth will also work in place of the waxed paper.)
2. Now go ahead and shake out the contents. This is especially useful when a very lightly floured surface is necessary.
3. You can screw on the lid cover with the waxed paper or cheesecloth still in place to keep the jar airtight for storage.
3. Pour some sugar
If you're tired of spilling dry ingredients like baking soda and sugar when measuring small amounts from the box or jar, try transferring them to canning jars—and adding a spout.
1. Using a sharp knife or razor, cut the top off an empty salt container with a built-in spout.
2. Fill an empty widemouthed canning jar with the desired ingredient, place the salt-carton top on the rim, and screw on the jar band to secure it.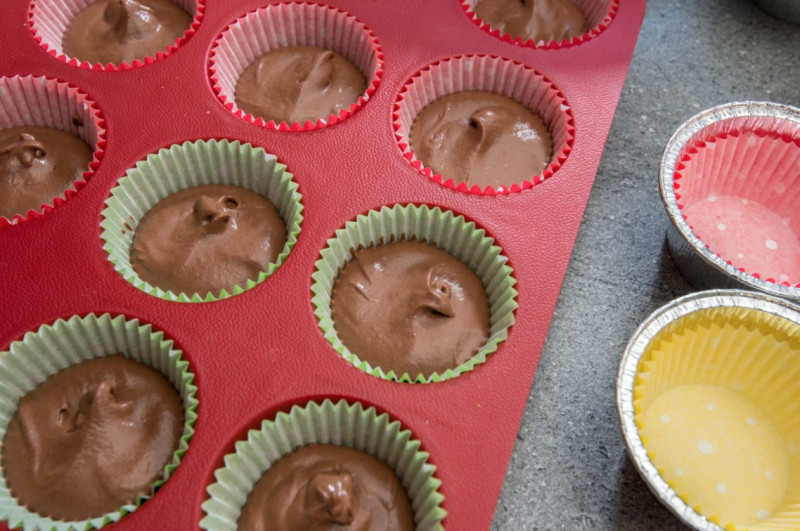 4. Mess-free muffin making
Instead of portioning batter into a muffin tin using a spoon or a measuring cup—which tend to dribble batter on the counter—try an unusual tool: a canning funnel. The gadget neatly fits into each cup and allows you to deposit batter without any drips.
5. Take your cake for a spin
Frosting a cake without a rotating cake stand can be a pain because you either end up awkwardly hovering around it or you have to be on pins and needles the whole time you're adjusting it on the counter. A fancy stand will solve the problem, but if you don't make cakes all that often, improvising a cake stand will save you from buying yet another kitchen gadget. All you need is the insert from a tube pan and a mason jar. Turn the insert upside down and fit the tube into the mason jar. Put the cake, on a platter lined around the edge with parchment paper, on top of the insert; now you can rotate the whole cake while you frost it. The tube pan stays stable in the jar. When you're done all you have to do is remove the parchment paper.
6. Fridge triage box
To cut down on food waste and keep yourself from throwing away expired food that gets pushed to the back of the refrigerator and forgotten, try putting anything in danger of going bad into a box or basket on the top shelf. Now every time you open the door, you'll be reminded of what should be consumed first.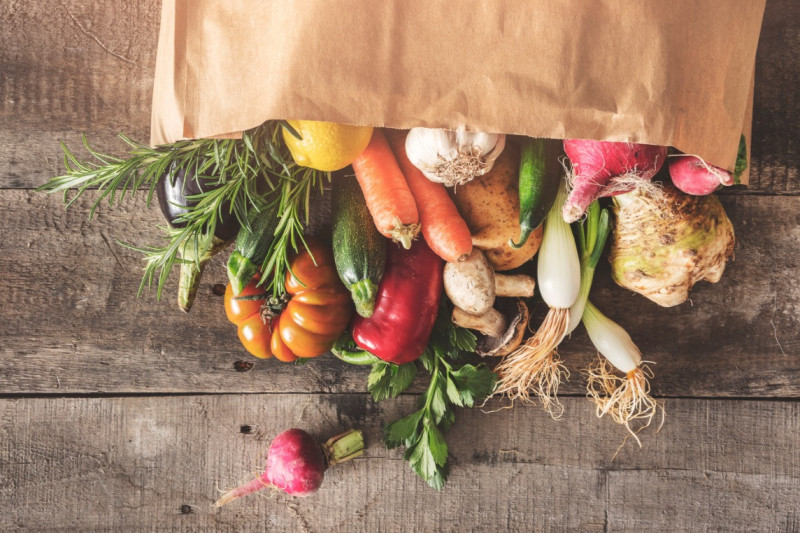 7. Eating all your vegetables
Rather than allow vegetable scraps to wither (or get lost) in the crisper drawer, toss any leftovers into a reserved clamshell container. This way, you can easily find them if you need a small amount of chopped vegetables, such as for an omelet or a salad.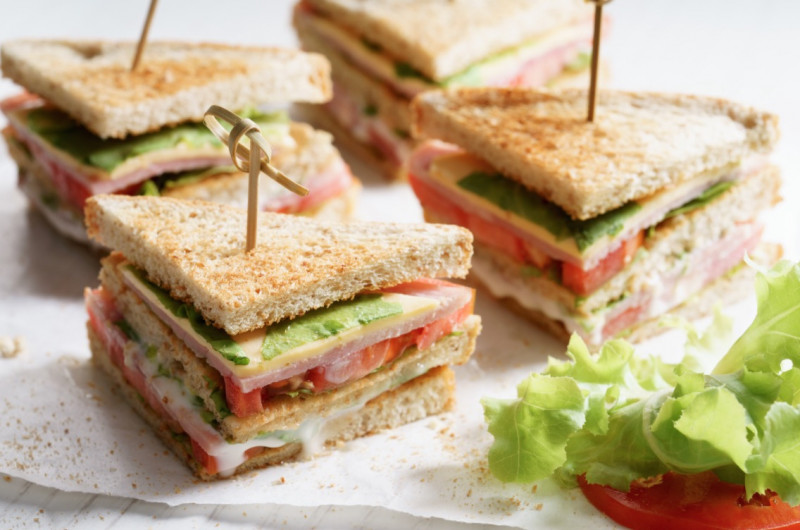 8. Next-level sandwiches
Many cooks complain that fresh herbs such as parsley or basil are sold in bunches much larger than they need to make just one or two recipes. Often, the leftover herbs just rot in the refrigerator and have to be thrown out. To keep fresh herbs from going to waste, try adding them to sandwiches in place of lettuce or other greens for a delicious flavor boost.