10 Ways to Organize Using Trays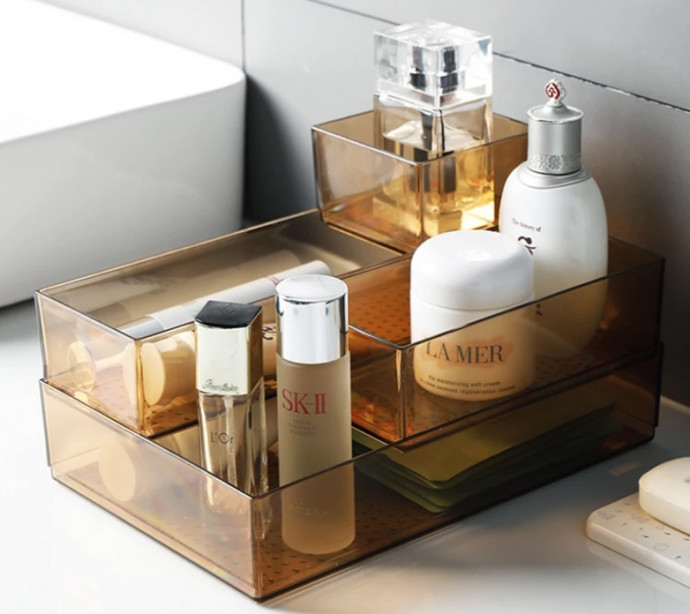 There's just something about a tray that makes even a group of ordinary objects look organized. Trays also provide a clearly defined home for items, which we know is one of the commandments of organizing. Plus, they can be found in many sizes and colors to fit any decor. The possibilities may be endless, but here are ten ways to start.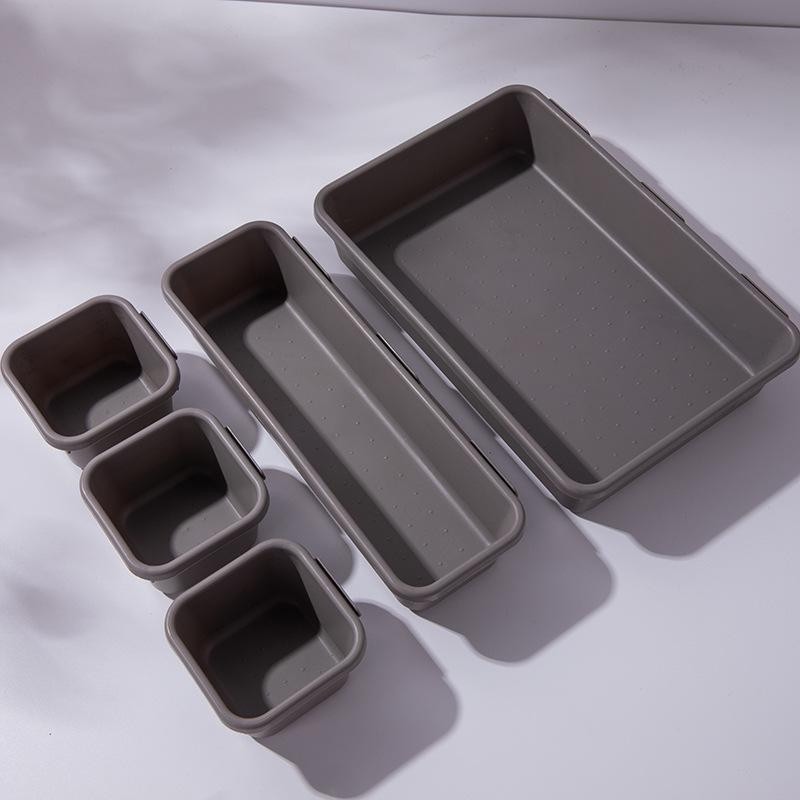 1. If you entertain outdoors often, keep shatterproof plates and cups on a large tray along with a caddy with silverware and some citronella candles. When you're ready to set the outdoor table, everything is ready to go.
2. If beauty products are taking over your bathroom countertops, a tray will rein them back in.
3. Place any essential cooking items on a tray next to the stove so your oils, vinegar, salt, and pepper can be accessed quickly and easily.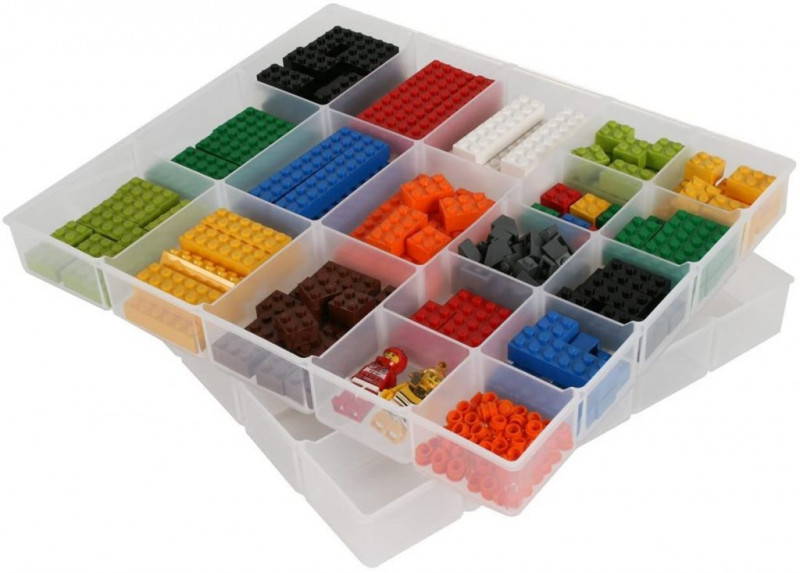 4. For parents with a kiddo who loves to play with LEGOs, a large tray can serve as a flat surface for building. It can be easily moved out of the way when it's not being used.
5. Make a coffee or tea station by grouping all your supplies on a tray atop your kitchen countertop.
6. Use trays to delineate the various areas of a drink cart, such as cocktail supplies, glasses, and bottles.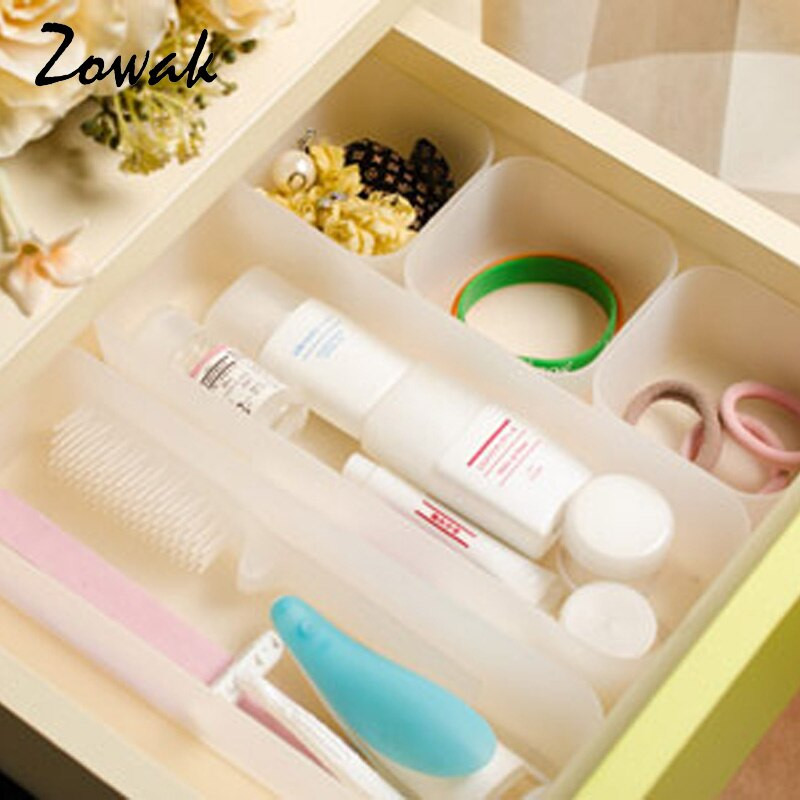 7. Turn an upholstered ottoman into a coffee table with the addition of a large, sturdy tray on top to hold drinks and remotes.
8. Paint a tray with chalkboard paint and mount it to the wall to create a memo board.
9. Use a tray to display and showcase a collection and it will instantly look pulled together, purposeful, and have the most impact.
10. Boot trays are specifically made to keep muddy shoes from dirtying floors and make the area look tidy. Keep one by every entrance to your home to stop dirt in its tracks.