Crochet Basics: Bobble Chevron Stitch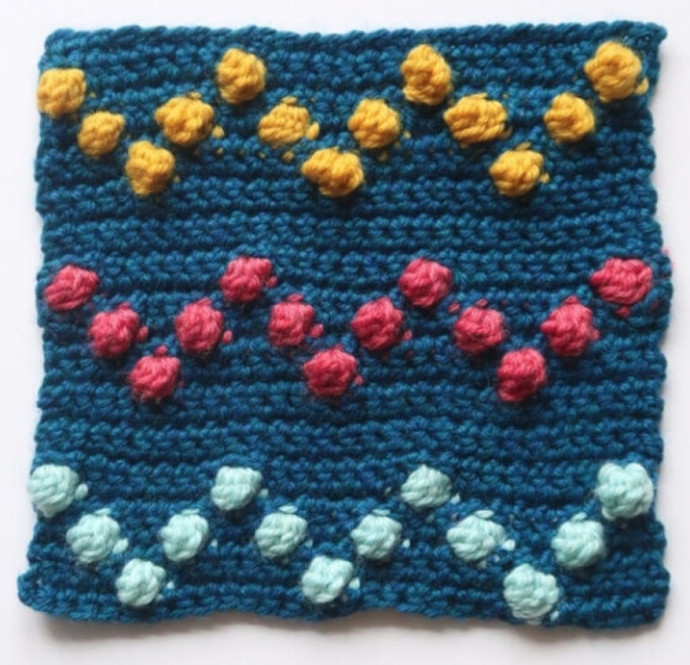 If you are looking for a super fun, multi-colored crochet tutorial, the pom-pom crochet chevron stitch is perfect. Simple color stitches can be used to create playful pom-poms, and my easy tutorial will help you get started even if you have never done color stitches before. This stitch looks great in one-sided garments like tops and sweaters. Choose vibrant, contrasting colors to highlight the chevron pattern, or stick with solid tones for a neutral look.
Tips and tricks
To change yarn colors, knit the last st of the old color to the last cast on. Re-knit with the new color and pull through all the loops on the hook to finish the sts.
If using more than one color in a row, work over the unused color in tapestry style.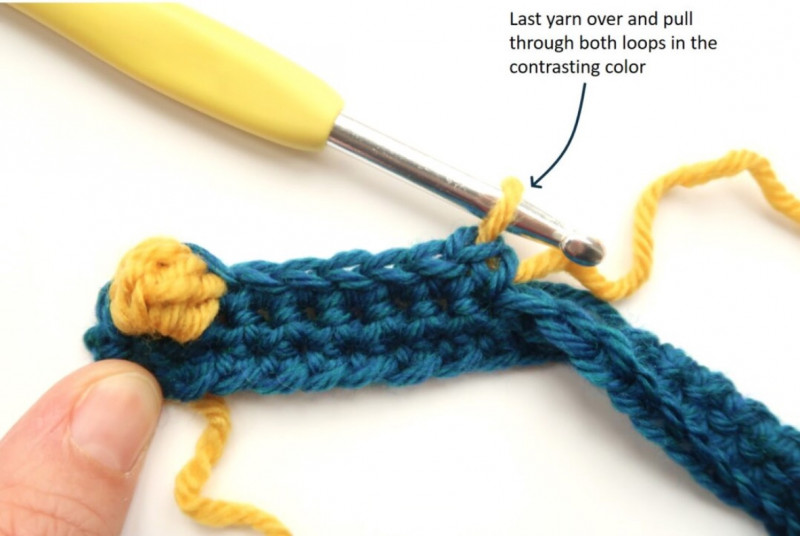 The Bobble Chevron Crochet Stitch Tutorial
All bobbles are worked in the contrast colors while all sc are worked in the main color. For clarity this is not repeated throughout the pattern.
With your 5.5mm / US I- 9 hook ch 28.
Row 1: Sc in the 2nd ch from the hook, sc across.
Row 2: Ch 1, sc across, turn.
Row 3: Ch 1, sc, [bobble, sc 7] 2 times, bobble, sc, turn.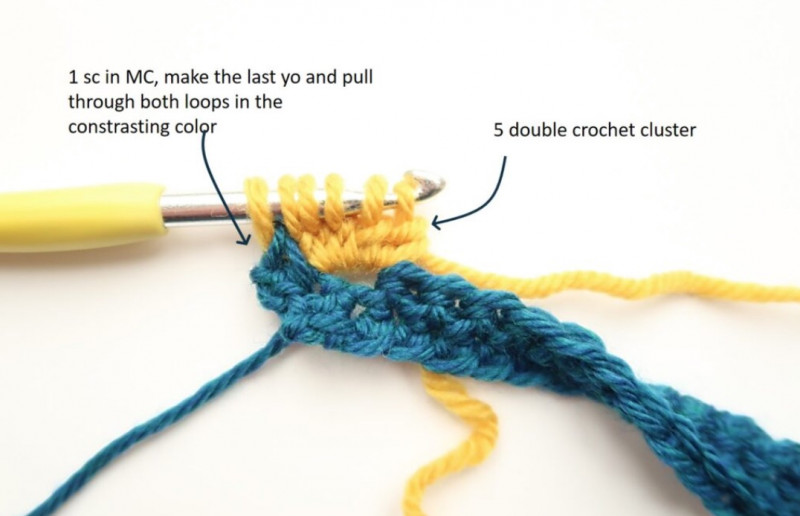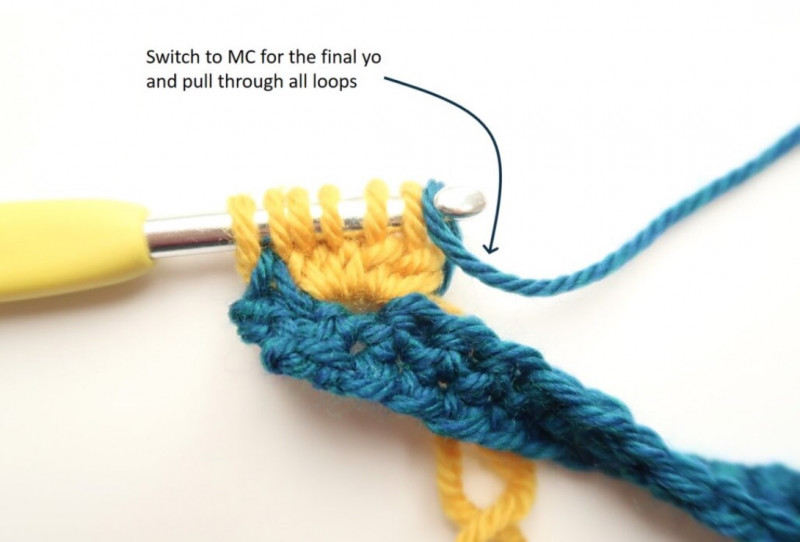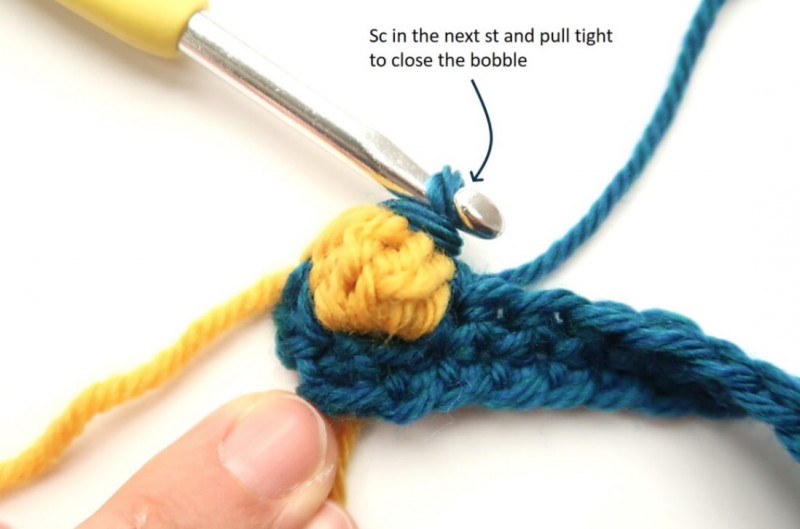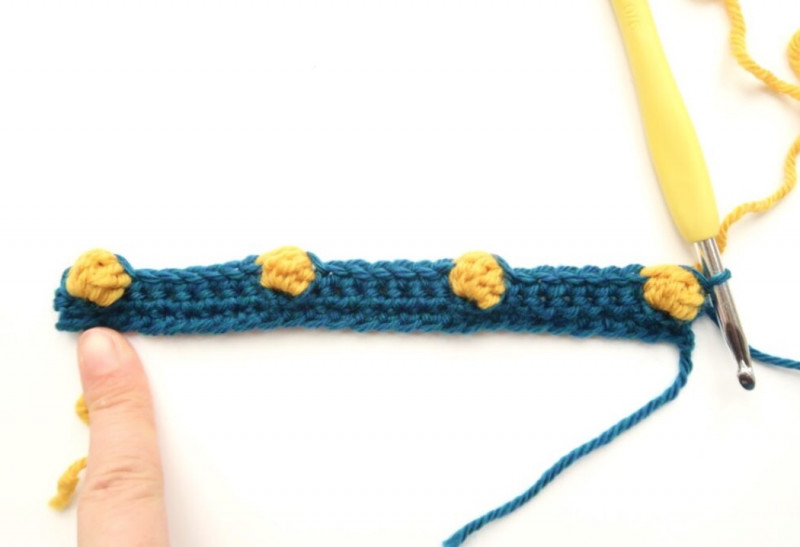 Row 4 and even rows: Ch 1, sc across, turn.
Tip: Carry the contrast color yarn along to have less ends to weave in. If the colors have a high contrast as is the case here, you will see the contrast color yarn peek through a little bit, to reduce that hold the yarn towards the front (wrong side of your swatch).
Row 5: Ch 1, [sc 3, bobble] 4 times, sc 3, turn.
Row 7: Ch 1, sc 5, [bobble, sc 7] twice, bobble, sc 5, turn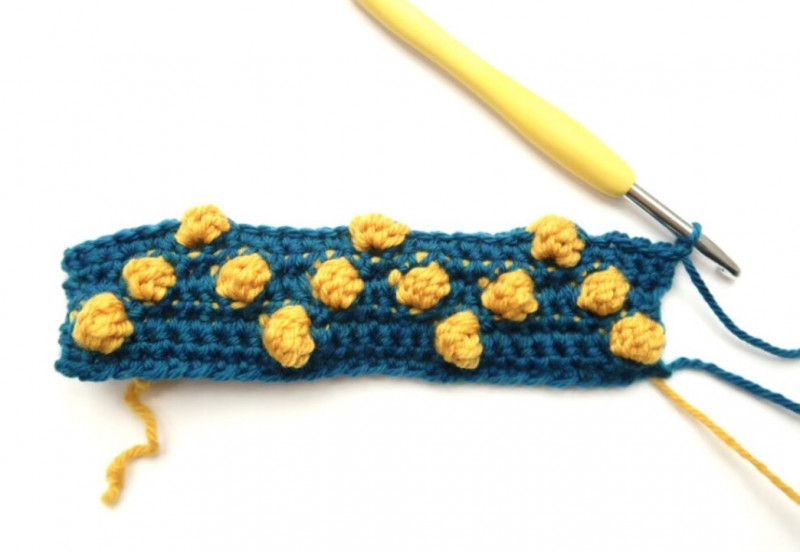 Row 8 – 12: Repeat Row 2 five times
Repeat Row 3 to 12. Repeat Row 3 to 9 one more time. Fasten off and weave in the ends.
Blocking
When you're done with the crocheting part, make sure to weave in all the ends.
To make your stitch pattern even prettier and help straighten your edges block your project lightly.
Don't skip this step as it can make a huge difference.